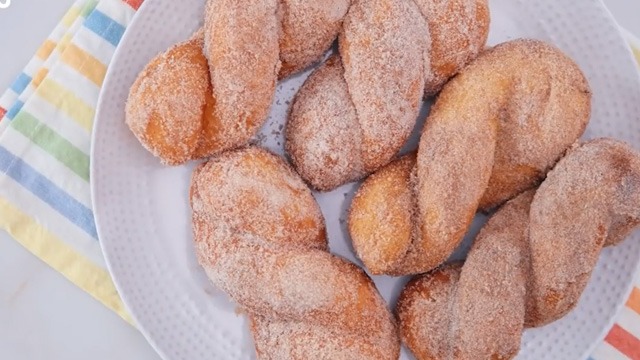 Doughnuts are a classic merienda meal. These long twisted doughnuts called bicho bicho are the Filipino version of the ring doughnuts that many of us are familiar with.
What Is Bicho Bicho
Bicho bicho, also spelled "bitso bitso", is a yeasted and fried doughnut rolled in sugar. It's commonly twisted before frying to create doughnut twists but sometimes is left untwisted like cheese rolls. The sugar can be mixed with cinnamon to add more flavor to the doughnut, too.
How To Serve Bicho Bicho
Would you believe these are excellent served still warm from the fryer? Since these are rolled in the sugar while still warm, the sugar sticks more readily to the doughnuts, creating a wonderfully flavored and still warm bread to bite into!
How To Make Bicho Bicho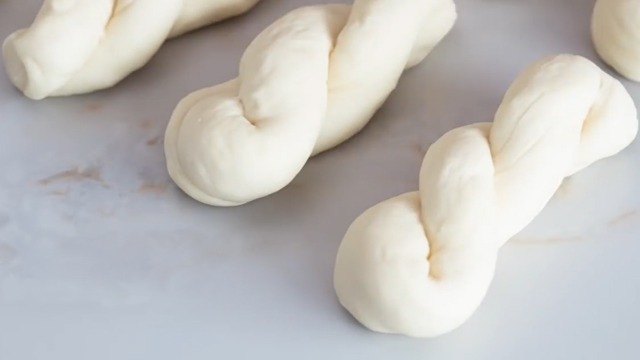 The bicho bicho starts off with creating a yeast doughnut dough. This recipe uses active dry yeast that normally needs to be activated before adding to the rest of the ingredients but if you have instant yeast, you can use that, too, with a big exception: you need to add instant dry yeast to the flour mixture instead of activating it in a warm liquid mixture like you would active dry yeast or fresh yeast. (We found it still works by simply adding to the flour mixture!)
You'll need to proof the dough at least twice before forming it into shape and frying in hot oil. While frying, you should make the cinnamon sugar so this is ready to be rolled in when the doughnuts emerge from the oil still a little oiled up.
Once fried, roll these immediately in the sugar to help it adhere to the doughnuts better. Once cool enough, you can serve these immediately!
Tips To Make Good Bicho Bicho
1 Check your yeast!
Just like baking powder can lose its effectiveness, yeast meanwhile can die. Yeast is an organism that has been dried up and packaged for later use. However, time is your enemy since even dried-up yeast can die! If this happens, your dough will not rise.
To check if your yeast is still alive, whether active dry yeast, fresh yeast, or instant yeast, just warm up some water (No hotter than 38 degrees C or 100 degrees F or you'll kill the yeast!), add a pinch or two of sugar, and add a pinch of yeast to a bowl. If the yeast froths up, your yeast is still alive and ready to use! If the yeast doesn't, it means your yeast has died and is no longer usable.
2 Roll in sugar immediately.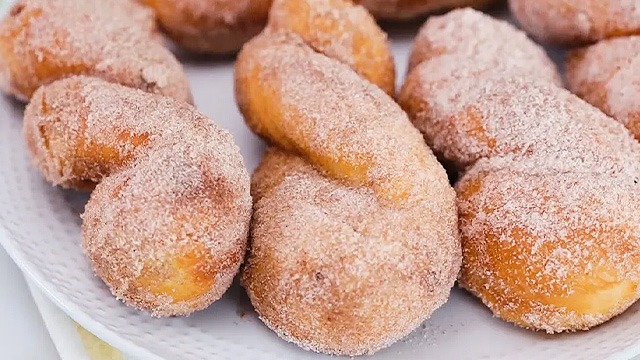 You really can't wait for the doughnuts to cool before deciding to roll these in sugar. While glazing these doughnuts in a chocolate glaze or even a matcha white chocolate glaze can be done after the doughnuts are all cooked and cool, the doughnuts need to be rolled in the sugar while warm and fresh out of the oil. The oil and warmth will ensure the sugar can stick to the doughnuts better than if cooled.
ADVERTISEMENT - CONTINUE READING BELOW
Recommended Videos
3 Flavor your sugar!
You can level up your basic sugar coating with ground cinnamon, but if you really want to make it extra delicious, make a cinnamon and cocoa powder sugar mix instead to give your bicho bicho a different kind of flavor boost!
How To Store Bicho Bicho
Bicho bicho is best stored in air-tight containers since these are still a kind of bread and can be prone to developing mold. Keep these at room temperature on your counter, covered to keep pests away, so it's easy to grab one and eat on the go!
Watch: Bicho Bicho Recipe
Bicho Bicho Recipe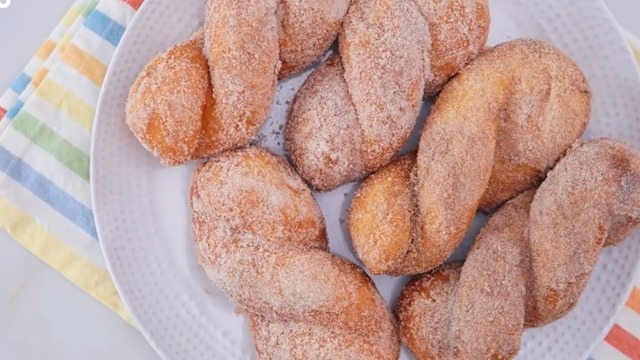 Bicho Bicho (Filipino Doughnut) Recipe
This is the original doughnut twist!
Ingredients
Bicho Bicho (Filipino Doughnut) Ingredients
3

cups

all-purpose flour

1

teaspoon

Salt

2

teaspoons

caster sugar

1 1/2

teaspoons

active dry yeast

1

Cup

fresh milk

warmed no hotter then 110 degrees F or 43 degrees C

1

large

Egg

at room temperature

2

tablespoons

Butter

melted, cooled

1

Cup

caster sugar

3

teaspoons

ground cinnamon

vegetable oil

for deep frying
Instructions
In a large bowl, mix the flour, salt, caster sugar, and yeast together. Make a well in the center and set aside.

In a medium-sized bowl, mix the milk, egg, and butter together. Pour into the large bowl and mix together with a wooden spoon. Turn the dough out onto a clean surface and knead for 10 minutes or until the dough comes together into a smooth, supple dough. Alternatively, transfer the dough into a stand mixer fitted with a dough hook and knead on medium speed for 8 to 10 minutes or until the dough starts pulling away from the sides of the bowl.

Transfer the dough into a lightly oiled bowl, cover with a damp towel, and set aside in a warm spot (room temperature will do) to proof for 1 hour or until double in size.

After 1 hour, gently punch the dough down and turn out onto a lightly floured surface. Divide the dough into 8 equal pieces, cover with a damp towel, and let rest for 10 minutes.

Roll each piece of dough into a thin log around 14 inches in length. Fold the log in half and loop each end around the other, forming a twisted doughnut. Squeeze the ends together or snip off with kitchen shears or with a dough cutter. Repeat with the rest of the 7 pieces.

Set the doughnuts on a tray lined with parchment paper and cover with a damp towel. Let rise for 1 hour or until double in size.

In a wide plate with a rim, mix the caster sugar and cinnamon together. Set aside.

In a deep frying dish, heat around 4 to 5 cups of vegetable oil over medium heat. To test if the oil is ready for deep-frying, throw a pinch of flour into the oil. If it sizzles, it s ready. Fry each doughnut over medium heat for 2 to 3 minutes on each side, or until golden brown.

Immediately after frying and while the bicho-bicho is still hot, roll each piece over the cinnamon-sugar mixture or until even coated. Eat as is or serve with dulce de leche or tsokolate on the side.