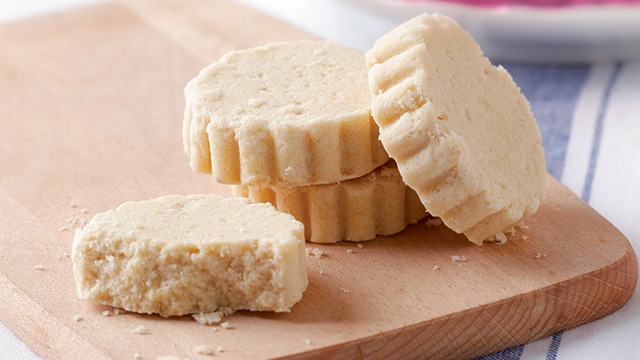 Be adventurous in the kitchen and make this brown butter polvoron recipe! Its nutty and toasty flavor is easy to love.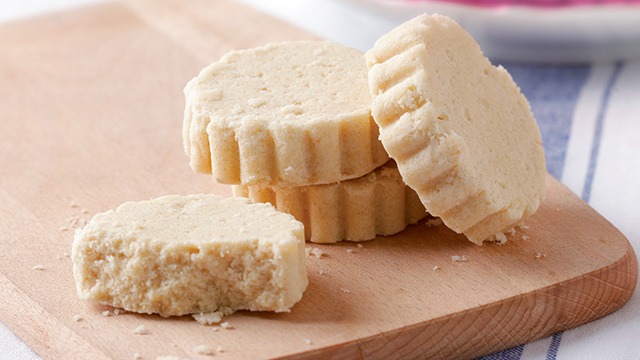 Brown Butter Polvoron Recipe
Take the classic polvoron recipe to the next level by browning your butter!
Ingredients
Brown Butter Polvoron Ingredients
3/4

Cup

caster sugar

1 1/4

cups

powdered milk

1 3/4

cups

cake flour

1/4

Cup

Hazelnut Powder

or almond flour

3/4

Cup

unsalted butter
Instructions
Combine sugar and powdered milk in a bowl; set aside.

Place flour and hazelnut powder or almond flour in a pan; mix well. Toast over low heat for about 8 minutes or until golden brown and smells like toasted bread. Stir continuously to prevent flour from burning. Add flour mixture to milk mixture; mix well. Set aside.

Melt butter in a small saucepan over low heat until it gives out a nutty flavor and color changes to light brown, about 8 to 10 minutes.

Strain butter into the flour mixture. Stir with a wooden spoon until well incorporated and texture resembles wet sand.

Pour into an 8-inch square pan, pressing onto the bottom, until ½ inch thick. Using a polvoron mold, cut out polvoron and carefully place on a plate. Wrap individually in cellophane to give away as presents or store in an airtight container. These will keep for 1 week at room temperature or 2 weeks in the refrigerator. *Note: to make your own hazelnut powder or almond flour, grind whole, unroasted nuts until smooth and powdery in a food processor.