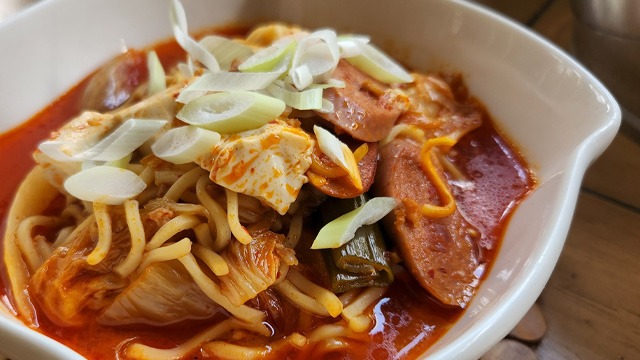 What more do you need than instant noodles leveled up and made extra hearty and delicious during a rainy day or chilly evenings? With this budae jjigae or more commonly known as "army stew", this Korean mishmash of common kitchen food items is easy to make. 
What is budae jjigae? 
The story behind this unique stew goes back to the aftermath of the Korean War when food was scarce and meat sourced from the military base was mixed with local ingredients. This created this fusion dish that saw instant noodles or ramyun, kimchi, tofu, and gochujang simmered with luncheon meat and hot dogs. 
It's a heartwarming soup that is affordable, easy to make, and best of all, instantly delicious, especially for those who love Korean food. 
For this recipe, it's a leveled-up version that takes those same ingredients and adds to it to make it into an even heartier meal than the original.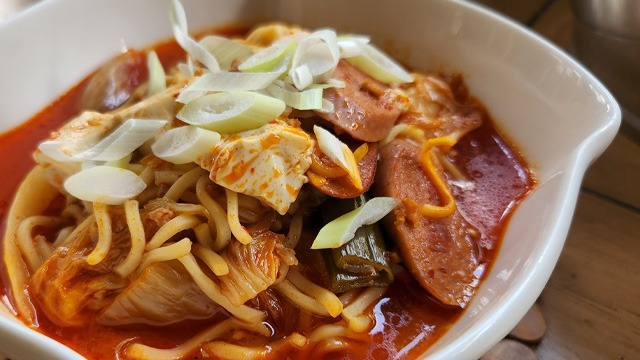 Budae Jjigae (Army Stew) Recipe
This is a hearty noodle soup made from simple ingredients.
Ingredients
Budae Jjigae (Army Stew) Ingredients
2

tablespoons

sesame oil

500

Grams

Ground beef

3

tablespoons

gochujang (hot pepper paste)

1/2

teaspoon

Salt

2

tablespoons

mirin (Japanese rice wine)

4

cups

kimchi

juice included

4

pieces

spring onions

trimmed, cut diagonally

1

liter

water

or chicken stock

4

pieces

hot dogs

or Geman franks, sliced diagonally

1

block

silken tofu

drained, cut into cubes

2

packs

instant ramen noodles

noodles only

Leeks

Chopped, for topping
Instructions
Heat the sesame oil in a medium pot and fry the ground beef over high heat until browned. Add the gochujang, salt, and mirin and stir until mixed with the beef.

Add the kimchi, spring onions and water or stock and bring to a boil, Add the hot dogs, and simmer for 10 minutes.

Add the noodles and cook for 3 minutes, or until the noodles are softened. Add tofu. Simmer for 5 minutes. Serve while hot.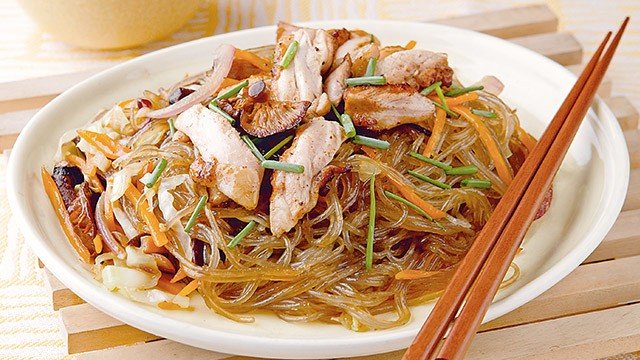 Chapchae Recipe
Posted in:
Recipe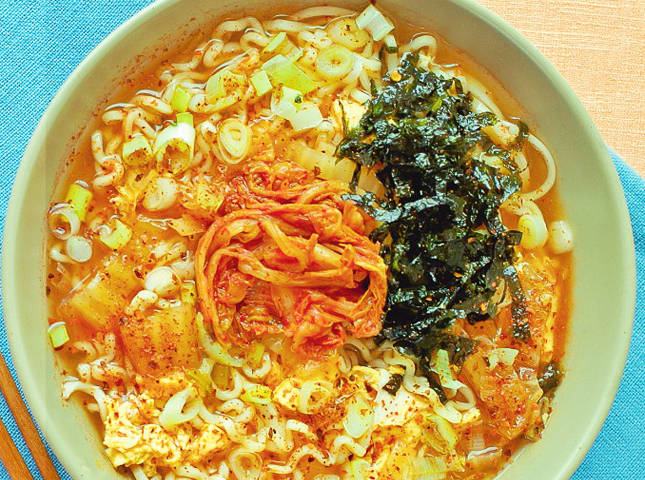 Kimchi Ramyun
Posted in:
Recipe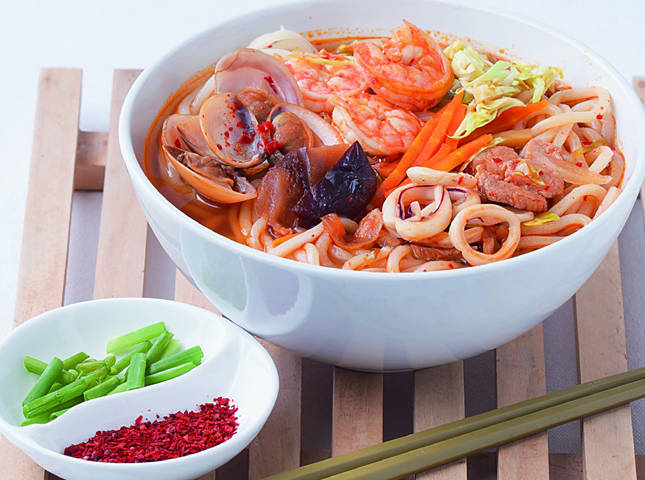 Jjambong (Korean seafood noodle soup)
Posted in:
Recipe