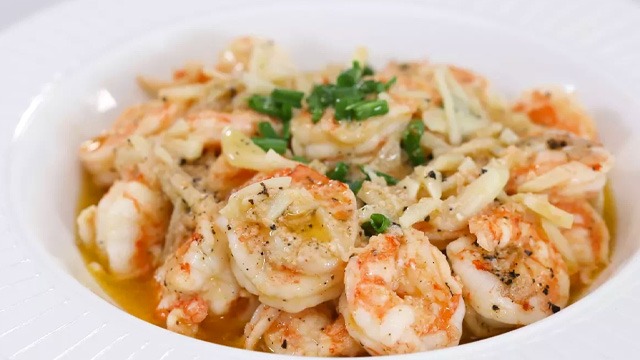 This simple stir-fry dish has buttery, garlicky, and succulent shrimp! The best part? It comes together in less than 30 minutes! Bookmark this recipe for busy weekdays.
What is Buttered Shrimp
Butter is a much more delicious fat to use when cooking something as simple as a buttered shrimp recipe. The butter has milk solids and a creaminess that is just unbeatable! The flavor is a fantastic complement to the sweet and seafood flavor that shrimp has and when paired with the earthy flavors of toasted garlic, you get a dish that is quite delicious in its simplicity in spite of the minimal number of ingredients.
How to Serve Buttered Shrimp
Buttered shrimp is fantastic served with rice so the neutral-tasting rice can absorb the flavors that might just be left on the plate. This can also be a satisfying appetizer or part of your tapas spread, served with crunchy bread or crackers.
If you want to level it up a notch or two, toss the shrimp with chorizo, too!
How to Cook Buttered Shrimp
It's actually quite easy to cook. What takes long is actually the preparation of the shrimp since these need to be peeled and deveined individually. The process is tedious but the key is to have ice water on hand so the shrimp will stay plump yet firm and is still fresh before it's cooked.
Once you have your shrimp prepared, melt butter and heat up the oil together in a large pan. Once hot, add the garlic and toast until just turning a lovely golden brown. Add the shrimp and allow these to sear. If you're using any kind of nonstick pan, you should have no trouble with sticking but if you're using a stainless steel or other pan made of metal that is uncoated, you may experience a little sticking. This is normal and the shrimp should loosen once these have been properly seared.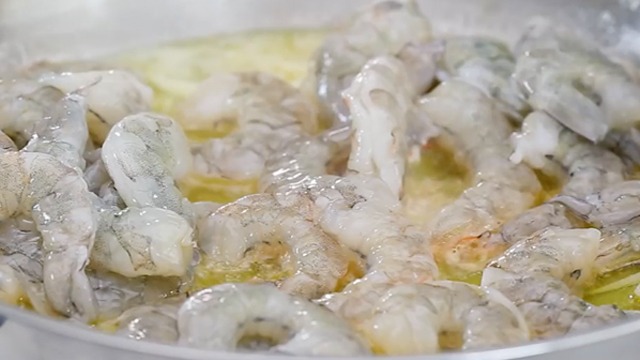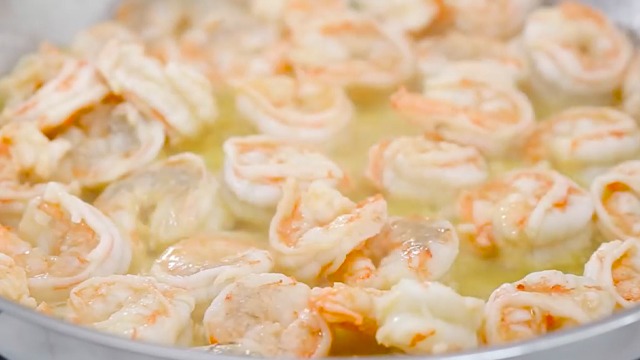 Toss well and cook until fully cooked through. Season with salt and pepper, especially if you didn't use salted butter, to taste and serve while still hot.
ADVERTISEMENT - CONTINUE READING BELOW
Recommended Videos
Tips to Make Delicious Buttered Shrimp
The only tip you need to know is to not overcook the shrimp! Overcooking the shrimp can lead to tough shrimp and in fact, it's commonly done because shrimp cook so fast! Like many seafood, it's best to quickly cook shrimp as quickly as possible, and once the plump shrimp look opaque or turn white and pink/orange, these are usually a good indication that these are cooked through and should be removed from the stove.
One alternative to cooking shrimp is to steam them. The gentle steam lets you bring out the shrimp's natural sweetness with little danger of drying out.
How to Store Buttered Shrimp
Seafood is actually best not stored because it has a tendency to spoil faster than other kinds of cooked proteins. However, when you do have leftovers, this is best refrigerated immediately and tightly covered, so other food will not absorb its aromas. This dish actually does really well frozen since the butter and oil will help preserve the shrimp, too. This dish is best consumed within the next three days if refrigerated for best results.
Watch: Buttered Shrimp Recipe
Buttered Shrimp Recipe