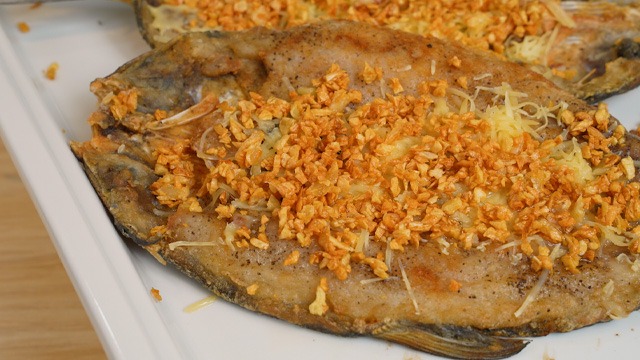 Who doesn't love boneless bangus? This is one of the common fried fish that is made into a silog pairing! This fish is also known as a "milkfish" because of the milky white flesh it has backed up with the fact that the fish is also loaded with calcium.
It's common to find the boneless bangus marinated in vinegar, ground black pepper, salt, and lots of garlic. It's known as daing na bangus although the more modern versions are no longer sun-dried like tuyo. However, the bangus is still split open from the back, not along the belly as is normally the case when filleting fish.
The bangus is then seasoned and marinated overnight at least and then fried in oil until crispy.
What Is Cheesy Bangus?
Daing na bangus may be one of the most popular ways of preparing bangus but it's not the only way. In fact, if you don't marinate the bangus, you can use the boneless fish in other ways, such as in this cheesy bangus recipe.
This cheesy bangus recipe is inspired by the food business Bang Bang and its special crispy bangus. One of the interesting items on the menu is a cheesy bangus with lots of garlic on top.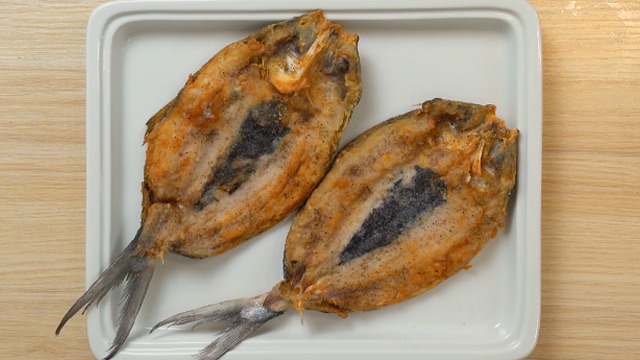 The idea is brilliant, especially if you love fish and cheese. While cheese and fish combo is not uncommon, it's a delicious idea to do to bangus!
How To Serve Cheesy Bangus
Most bangus dishes are Filipino ulam recipes so serve it with steamed rice or if you're having this for breakfast, garlic fried rice or sinangag and a sunny-side-up egg. If you're especially hungry, serve it as is with if you love ulam!
How To Make Cheesy Bangus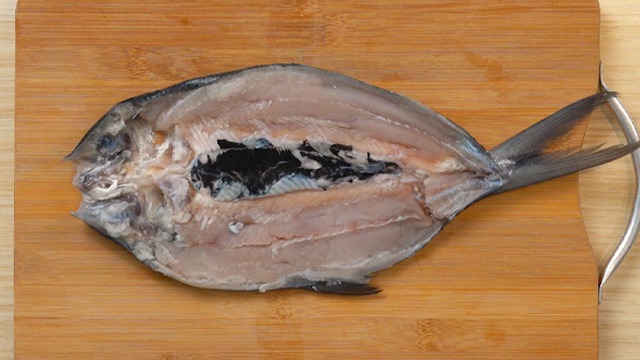 The bangus is really the key to this dish, and you need a boneless one. You can easily get a fish that's already been prepared and boneless at your local supermarket or palengke but you can also do it yourself if you're feeling industrious. Choose a size of fish that will fit in your pan so it's easy to cook evenly. Choose one that is also unseasoned or unmarinated so the vinegar marinade won't clash with the flavor of the cheese.
Once you have your bangus, season it so it's tasty. You'll also want to season the flour that you'll use to coat it with, too, so you layer flavors instead of covering it up. Fry this until crispy before topping it off with quick-melting cheese and toasted garlic bits.
ADVERTISEMENT - CONTINUE READING BELOW
Recommended Videos
Tips to Make Delicious Cheesy Bangus 
1 Remove the garlic before it's too brown!
Toasting garlic may seem simple and easy. While it is, it's a bitter lesson to learn when you burn the garlic and you don't know why. This is why: Garlic will continue to cook in the hot oil that it's in.
You want the garlic to have just become a lovely golden brown and when it does, remove it immediately from the heat before the bits become too brown or it'll be too toasted and will begin to taste bitter.
2 Shake any excess flour off.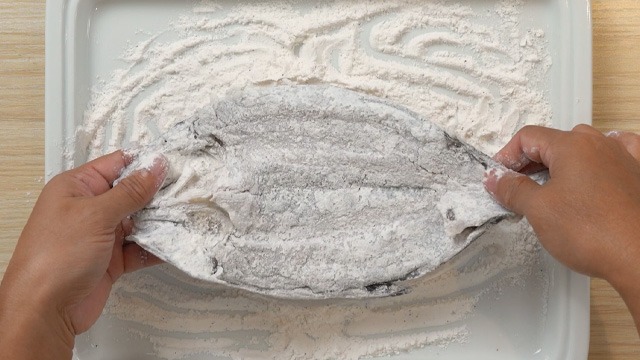 To get crispy bangus, you need to coat it in a little flour a bit, so you need to dredge or lightly coat the bangus in flour. Once coated, you just need to pat it lightly or shake off the excess flour. Not only will this make sure that the flour is coating your bangus but it also lessens the amount of flour in your oil.
3 Debone your own bangus!
If you are feeling extra inspired to work with the fish and how to make it boneless, you need to know how to debone bangus first! It's not easy but it's quite rewarding when you find every single tinik and pluck it out of the fish. The fish is notorious for being very full of fish bones so you'll get a good workout searching for every one without totally destroying the flesh of the fish when you're done.
How To Store Cheesy Bangus
Cheesy bangus is easy to store! If you haven't cooked it yet, you can easily season it with salt and pepper and freeze it until you're ready to cook it. If it's already cooked, you can also freeze it before thawing, topping with cheese and garlic bits, and serving. Either way, fried food is easy to store when you need to.
Watch: Cheesy Bangus Recipe
Cheesy Bangus Recipe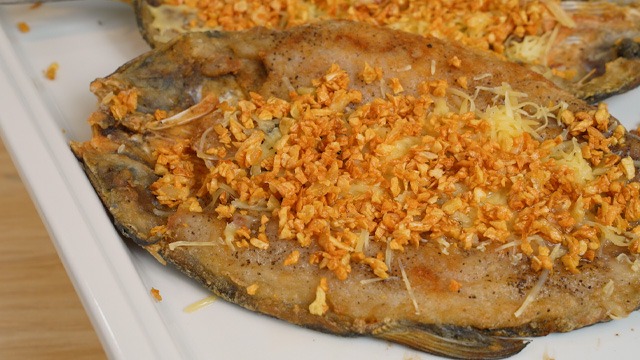 Cheesy Bangus Recipe
This easy recipe is cheesy and garlicky!
Ingredients
Cheesy Bangus Ingredients
1/4

Cup

cooking oil

plus more for pan-frying

1

head

Garlic

peeled, finely chopped

2

Small

boneless bangus

unmarinated

Salt

to taste

ground black pepper

to taste

1/3

Cup

all-purpose flour

1/2

165-gram block

quick-melting cheese

grated
Instructions
Heat oil in a large frying pan over medium heat. Add chopped garlic and cook until toasted or lightly golden brown. Season lightly with salt and remove from the pan, draining the oil. Set aside the garlic and the pan with the garlic oil.

Season the bangus with salt and ground black pepper. Place flour on a large plate or platter and season with salt and pepper. Dredge the bangus in the seasoned flour until both sides are coated. Shake lightly to release any excess flour. Set aside.

Pour more oil in the frying pan with the garlic oil for pan frying, about 1/2 inch high up the sides of the pan, and heat until the surface of the oil is shimmering.

Gently lay down and push the bangus, skin side down, into the hot oil. Fry until the bangus skin is crisp and gently flip over with a fish spatula. Fry the other side until crisp. Remove from the pan and transfer to a plate lined with a paper towel to absorb any excess oil. 

Immediately top cooked bangus with quick-melting cheese and toasted garlic. Repeat with remaining bangus. Serve while hot.