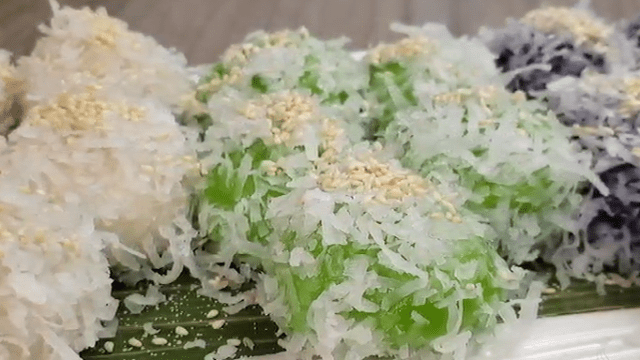 Palitaw is a Filipino dessert that is soft and chewy. Make it extraordinary with a cheesy filling.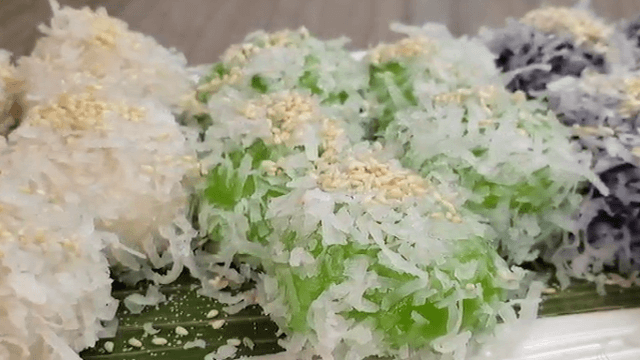 Cheese Balls Palitaw Recipe
It's a Filipino dessert with a twist!
Ingredients
Cheese Balls Palitaw Ingredients
1/4

Cup

sesame seeds

3

cups

glutinous rice flour

5

cups

water

1/2

teaspoon

pandan flavoring

1/2

teaspoon

ube flavoring

1/4

teaspoon

Salt

quick-melt cheese

for filling

1/4

Cup

white sugar

for topping

1

Cup

shredded coconut

for topping
Instructions
Toast the sesame seeds in a pan over medium-low heat. Set aside.

In a bowl, combine the glutinous rice flour and water. Mix well. Divide into 3 parts. Mix in pandan flavoring in one part and ube flavoring in the other part. Damp your hands with water to form round shapes or according to your choice of shapes. Place some cheese inside the dough and seal closed.

Boil about 5 cups water in a cooking pot. Add salt. Put the formed glutinous rice dough in the boiling water. Once it floats, use a strainer to remove the dough from the water and drain the excess water.

Coat with shredded coconut, sugar, and toasted sesame seeds. Serve.