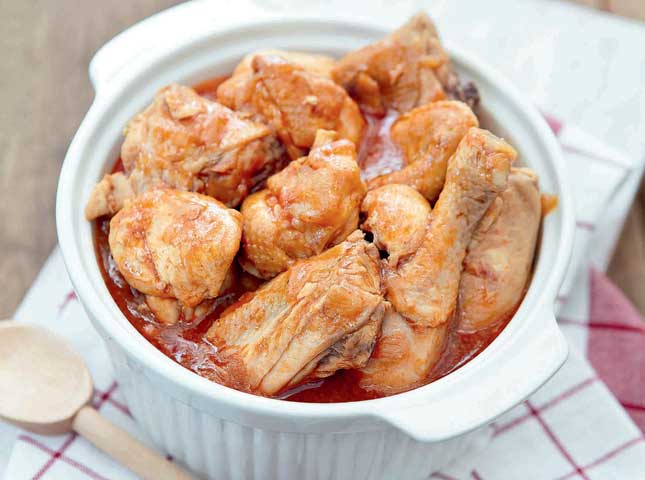 To make this successful, you must slowly render fat from the chicken. It's best to simmer slowly over very low heat on the smallest burner on your range. When all the flavors are released, they combine with the Worcestershire sauce, soda, and tomato sauce to create a depth of taste you won't be able to describe. The dried marjoram even takes it up a notch! What you get is a sweet, sour, savory flavor. Yum! The bonus? It's even better the day after! Just let it rest in the refrigerator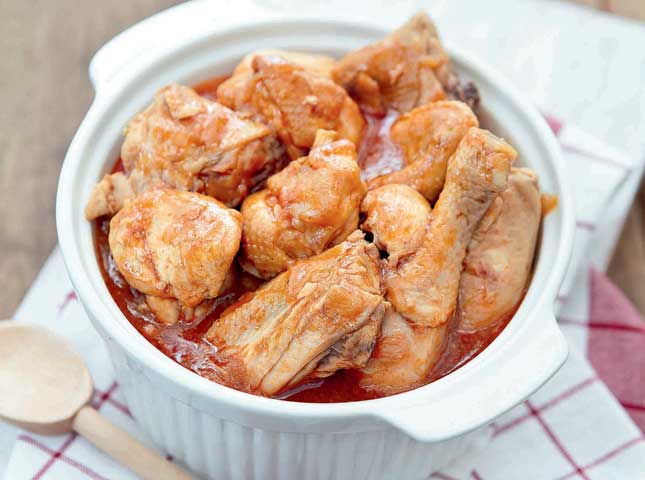 Chicken and Soda Casserole
For success, you must slowly render fat from the chicken to release the flavors.
Ingredients
Chicken and Soda Casserole
2

tablespoons

Garlic

minced

1/3

Cup

onion

sliced

1/4

Cup

canola oil

1

whole

Chicken

(use adobo cut), cut into pieces

2

teaspoons

Worcestershire sauce

3/4

Cup

clear soda

1

Cup

Tomato sauce

Salt

to taste

1

teaspoon

dried marjoram
Instructions
Sauté garlic and onions in oil and cook until onions are translucent. Add chicken and cook until it renders its fat, about 15 minutes.

Add Worcestershire sauce and soda. Bring to a boil, then add tomato sauce. Simmer for 20 minutes.

Season with salt, ground pepper, and dried marjoram. Taste and adjust seasoning.Make-ahead tip: This casserole is a great go-to dish. It keeps well and can be frozen. Reheat the dish over low heat so that it doesn t burn. You can also add some water if the sauce becomes too chunky.