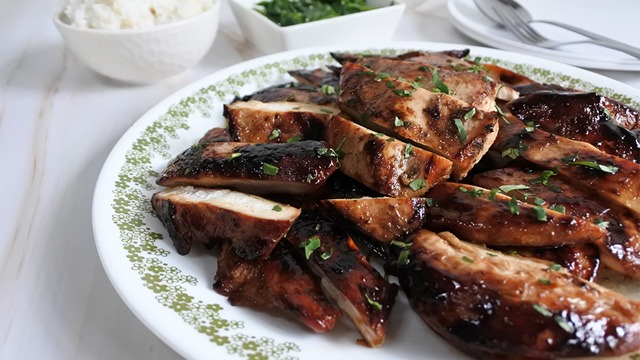 Did you know that "bulgogi" means barbecue in Korean? Roughly translated, it means "fire meat". In short, it's meat that's been cooked over a flame. Bulgogi also means a dish that's been marinated in a sweet-soy glaze that's fantastic with almost any meat you want. You can skip the grill and fry it instead for an easy meal that's on the table with less effort.  
For this meal, boneless chicken fillets are perfect for making an easy meal super flavorful. Just make this bulgogi sauce that's we made easier with easy-to-find ingredients. Then, marinate the chicken overnight, and cook it the next day for a tasty dish just waiting to be devoured on top of steamed rice.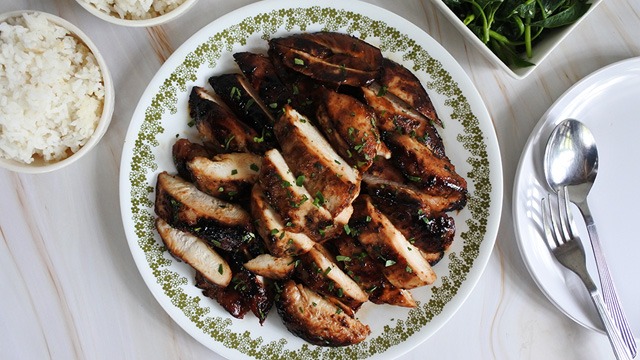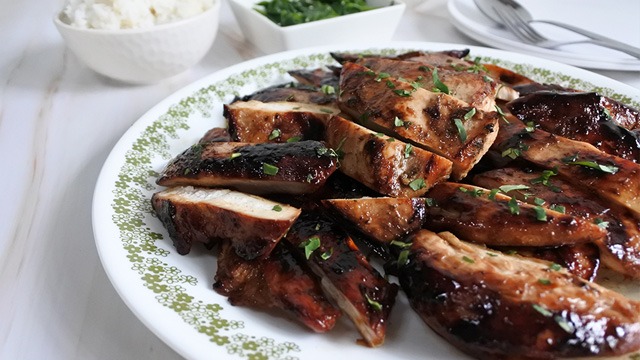 Chicken Bulgogi Recipe
Use this simplified Korean marinade for a tasty chicken meal.
Ingredients
Chicken Bulgogi Ingredients
1/4

Cup

Soy Sauce

1/2

tablespoons

sesame oil

3

tablespoons

brown sugar

1

teaspoon

ginger

grated

1

teaspoon

Garlic

grated

1/4

Cup

apple juice

1/2

kilogram

chicken breast fillets

Oil

for frying

steamed rice

for serving

kangkong

for serving
Instructions
In a saucepan over low heat, heat soy sauce, sesame oil, sugar, ginger, garlic, and apple juice until granules have dissolved. Set aside to cool completely.

In a large bowl with a lid, add the chicken and pour over it the cooled marinade. Cover and refrigerate overnight or least 1 hour.

Heat enough oil in a nonstick frying pan over medium heat to cover the bottom of the pan. Add and cook chicken in the hot oil. Cover. Let cook until beginning to brown and char. Flip. Cover and cook again until cooked through. Remove from the pan and repeat with the remaining chicken. Cook chicken in batches as needed.

Slice the chicken diagonally and place on a serving plate. Serve with steamed rice and steamed kangkong tossed with toasted sesame seeds.