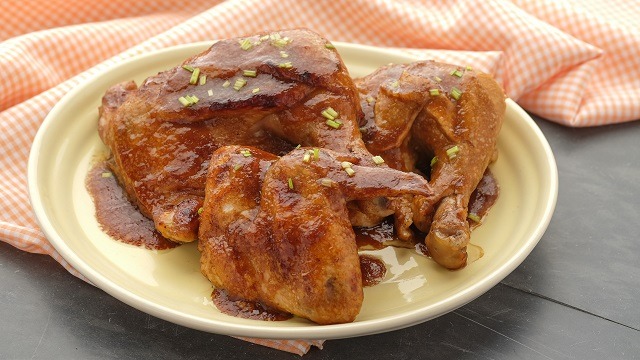 Did you know you could use your favorite softdrinks in dishes? You can, and it's actually a fantastic ingredient to use in dishes. In this recipe, a whole chicken is simmered in a sweet and savory lemony sauce in a pot. This ensures that the chicken cooks in the sauce, infusing the chicken as it simmered. Using a whole chicken can feed your entire family in one easy step. 
What's even better than this is that buying a whole chicken is more affordable than buying the chicken already cut up into pieces. This is a great one-pot chicken recipe that you can make for your entire family.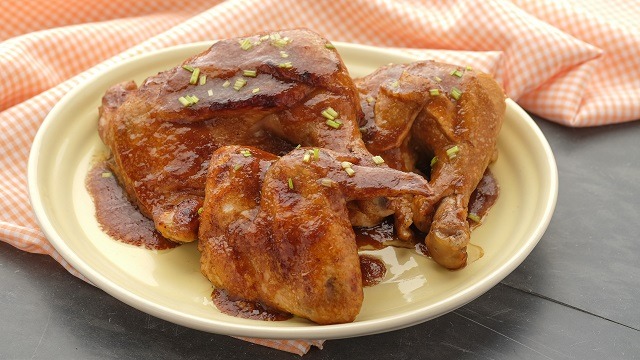 Lemon-Lime Soda Chicken Recipe
This easy, whole chicken recipe will feed your family in under an hour!
Ingredients
Lemon-Lime Soda Chicken Ingredients
1

piece

lemon

1

1.2 kilogram

whole chicken

3

stalks

Lemongrass

1

head

Garlic

crushed

1/4

Cup

oyster sauce

500

ml

lemon-lime soda or club soda

Salt

as needed and to taste

ground black pepper

to taste
Instructions
Cut the lemon in half. Rub salt all over the chicken using one half of the lemon. Put the whole chicken in a deep pot, squeeze the two halves of lemon over the chicken. Insert the lemon halves in the cavity together with the lemongrass and half of the garlic.

Pour oyster sauce and lemon-lime soda all over the chicken. Add the remaining garlic into the pot and season the chicken and the sauce with salt and pepper to taste.

Cover the pot, and cook over medium heat for 50 to 60 minutes. Turn the chicken over halfway through cooking to ensure even coloring.

When chicken is cooked through, remove the chicken and cut up into serving pieces. Place onto a serving dish and pour sauce on top.