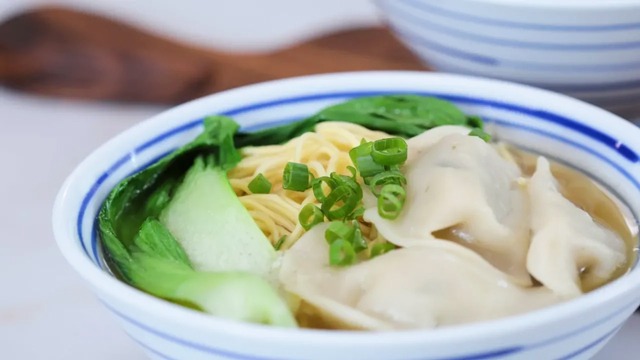 What Is Chicken Wonton Noodle Soup?
A chicken wonton noodle soup is a classic combination of noodles and dumplings in a broth. Vegetables such as pechay, bok choy, and even kang kong can be added to make this a more balanced meal of protein, veggies, and starch. 
This version of the chicken wonton noodle soup is made with a homemade soup using chicken back parts to make the broth. 
How to Serve Chicken Wonton Noodle Soup
Here are other ways to enjoy hearty soup:
Serve with chili garlic oil: Anyone who loves spicy food knows how delicious a soup becomes when transformed by a drizzle of chili garlic oil or sauce. This classic condiment of Chinese food, in general, is a game changer for those who live in households that do not have a collective love for spicy food. 
Add mushrooms: Mushrooms add umami like no other ingredient. Adding this to the soup as it simmers is a great way to add more meatiness without adding more meat. 
Add more vegetables: If you're despairing that this soup is too meaty, add more veggies! Add carrots, add cabbage, or add other kinds of mushrooms. This soup is versatile enough to allow for additional toppings.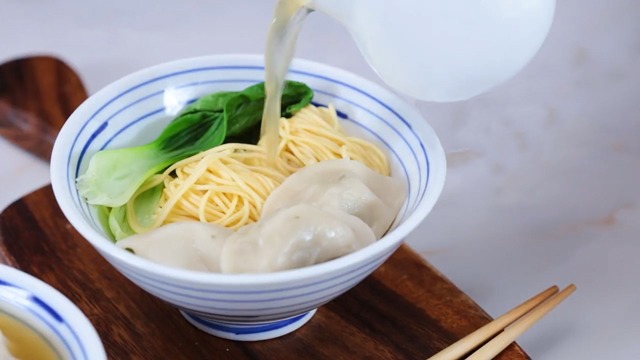 How To Cook Chicken Wonton Noodle Soup
What makes this such a great recipe is that you cook everything in one pot (This trick is not just for pasta!), and it doesn't even require any oil. The water or the broth once made actually does all the cooking for you! 
The chicken wonton noodle soup starts with homemade broth. This is made with chicken backs which you can actually buy as soup packs from your supermarket meat butcher. This is simmered in water with spices to flavor it, and make it taste amazing as your soup base. 
Once you have your broth, everything else is simmered in it including the dumplings and noodles. You'll add the store-bought dumplings first which need the longest time to cook. Next you'll blanch your greens; in this recipe, it's bok choy but you can replace this with pechay, kang kong, or other greens that you want to add. 
Finally, the noodles go in. You can use dried or fresh egg noodles but choose one that will easily hold its shape in soup. 
That's it! The soup is ready to serve!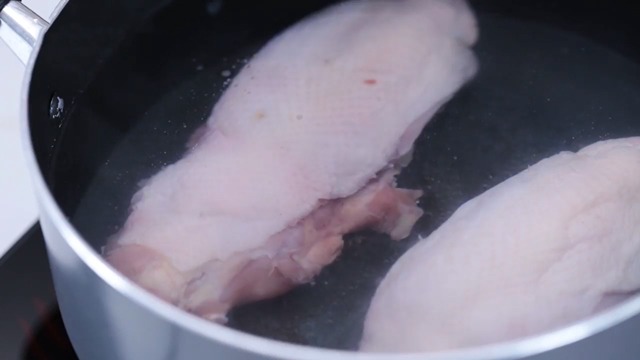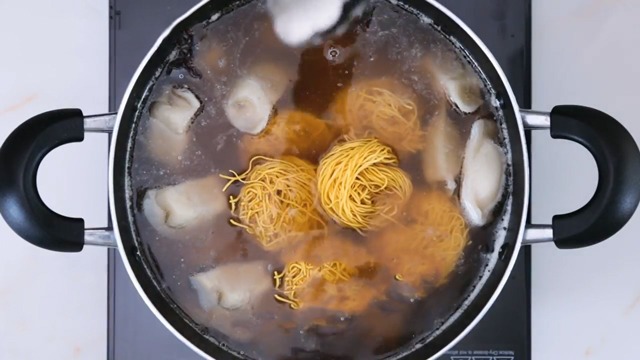 Tips To Make Easy Chicken Wonton Noodle Soup
1 Use concentrated chicken stock. 
We use chicken backs or soup packs but you can use other boney parts of the chicken, too, for the broth. The good news is that if you do not have any, you do not have to use chicken bones. The chicken parts are solely for flavoring water in this recipe, but the broth can be made using chicken stock cubes or granules. You can even use a premade stock to use in this recipe. 
2 Shred the chicken. 
There is no need to exert more effort if you do not want to but if you feel like you're not getting your money's worth for the chicken parts you bought for this recipe, shred the meat from the boiled chicken backs and add to the soup, making a meatier more hearty soup. You can also save the meat for another dish, such as chicken sopas. 
3 Amp up instant noodles. 
There is no shame in using instant noodles to make this soup. If you use an instant chicken mami pack, just add the dumplings and you've just made this meal even easier. 
4 Make it vegetarian. 
Going meatless? Swap out the chicken with dried mushrooms and use vegetable-filled dumplings. Dried mushrooms are excellent when it comes to being a substitute for meat. Simmer and hydrate these in water and then chop up to add instant umami punch of flavor to your soup.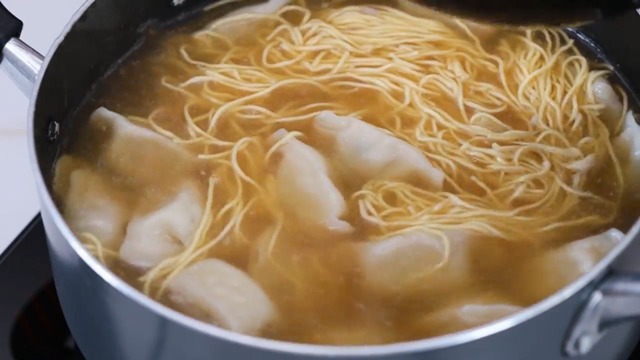 Chicken Wonton Noodle Soup Storage Tips
1 Keep the soup and toppings separate if freezing.
The best way to store soups like this chicken wonton noodle soup is separately. This makes the soup easy to freeze while the toppings — noodles, dumplings, and greens — can be frozen in smaller bags. 
ADVERTISEMENT - CONTINUE READING BELOW
Recommended Videos
Keeping the soup and toppings separate in storage ensures it will last longer. Plus, should the toppings go bad early, which can happen, the soup can be saved and used for another meal. 
2 Refrigerate if consuming soon. 
If you're not planning on storing this soup for long, you can store it in an air-tight container in the refrigerator without separating the components. Just remember to reheat properly and thoroughly so even the dumplings are heating through. It's jarring biting into a cold dumpling that you picked out from piping hot soup. 
Watch: How to Make Chicken  Wonton Noodle Soup Recipe Video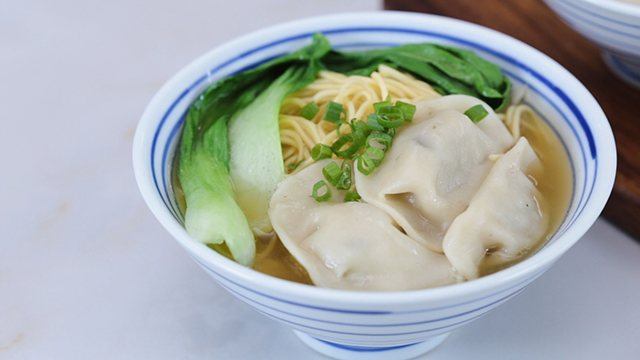 Chicken Wonton Noodle Soup Recipe
This homemade dumpling soup hits the spot especially on cold rainy days.
Ingredients
8

cups

water

2

pieces

chicken soup backs

3

pieces

star anise

1

piece

2-inch ginger

sliced

1/4

teaspoon

sugar

salt

to season

pepper

to season

24-30

pieces

store-bought frozen pork dumplings

1

tablespoon

soy sauce

4

bundles bok choy

Chinese leafy cabbage

4

cups

Chinese egg noodles

2

tablespoons

green onion

chopped
Instructions
Make the broth: place chicken, ginger, star anise, and sugar in a stockpot. Season with salt and pepper. Bring to a boil, then simmer for 20 minutes. Remove the chicken. Set aside.

In the same pot, add wontons; cook for 2 to 3 minutes or until the dumplings float to the surface. Add soy sauce. Blanch bok choy in broth and set aside.

Add noodles to the broth and cook for 3-5 minutes or until desired doneness.

Portion cooked noodles among 4 serving bowls. Arrange bok choy on top of the noodles. Add broth and dumplings. Garnish with ginger strips and green onions (optional).
Try These Other Yummy Recipes: