Chocolate Banana and Peanut Butter Milk
Take a sip of this creamy treat.
Ever been a Chocnut fan in the 90s? The hint of peanut butter in this chocolate banana drink makes for a great drink but will also evoke happy childhood memories. For best results, make this drink with Arla Milk Goodness Chocolate.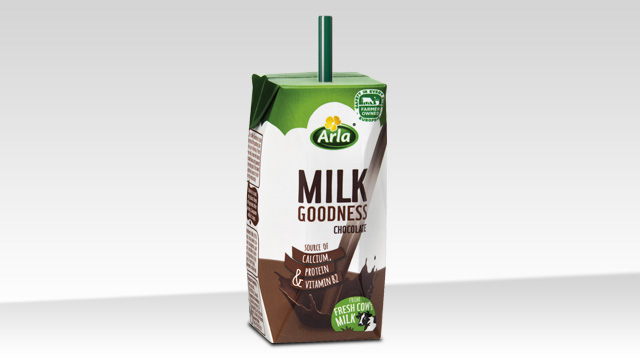 Arla Milk Goodness is made from real, fresh cow's milk. Arla milk comes from Arla farms that guarantees farm-to-table product traceability. Arla Milk Goodness Chocolate supports sustainable farming by adding UTZ certified cocoa.