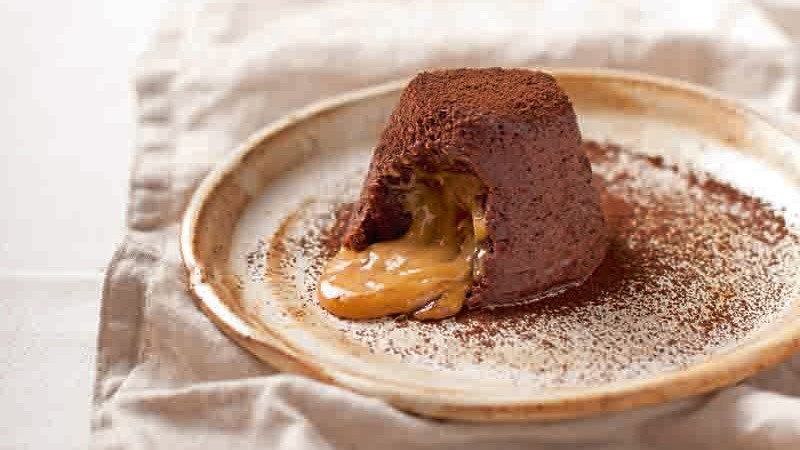 No oven? You can bake these lava cakes in the toaster oven or turbo broiler! Make sure to check occasionally for doneness if your toaster oven doesn't have a thermostat.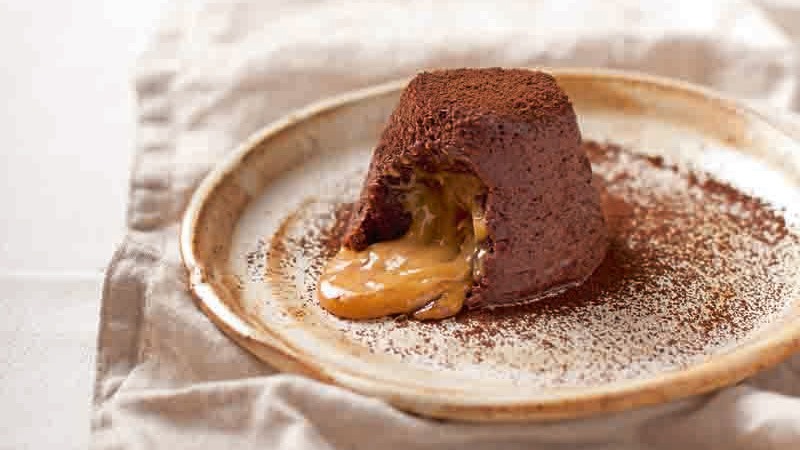 Chocolate-Espresso Lava Cake Recipe
No oven? You can bake these in the toaster oven or turbo broiler!
Ingredients
Chocolate-Espresso Lava Cake Ingredients
1/2

Cup

bittersweet chocolate chips

1/4

Cup

Butter

cubed, plus more for greasing

2

shots

Coffee

use espresso

3/4

cups

confectioners sugar

sifted

1

egg yolk

(from a large egg)

1/3

Cup

all-purpose flour

2 to 4

Caramel Candies

use soft, chewy kind

cocoa powder

for dusting

whipped cream

to serve
Instructions
Preheat oven to 425F. Generously grease 2 (4-inch) or 4 (3-inch) heatproof molds or ramekins with butter. Place on a baking sheet.

Microwave chocolate and butter in a large microwave-safe bowl for 1 minute on high or until butter is melted. Mix well.

Add espresso and stir well. Add sugar and mix until well blended.

Beat in egg and egg yolk with a wire whisk.

Stir in flour and mix until just combined. (Mixture will be slightly thick but pourable.) Divide batter among prepared molds or ramekins.

Microwave caramel candies on a microwave-safe plate for 15 to 20 seconds to soften. With wet hands, scoop up 1 candy, roll into a ball, and gently drop into the center of a ramekin. Repeat with remaining caramel candies and ramekins.

Bake in the preheated oven for 12 to 15 minutes or until sides are firm but centers are soft. Remove from oven and let rest for 1 minute. Carefully run a spatula or small knife around cakes to loosen. Invert cakes onto dessert plates. Dust with cocoa powder and serve with whipped cream or ice cream, if desired. Serve immediately.