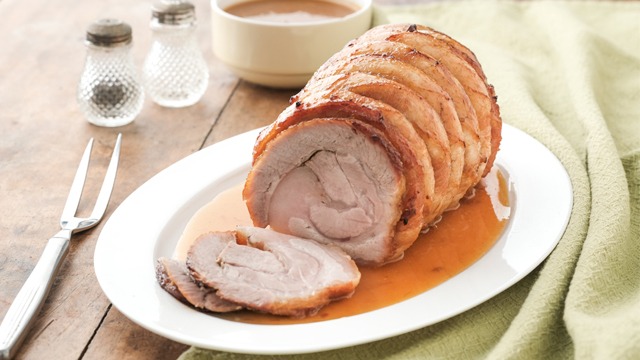 This ham recipe only uses five ingredients!  With such few components, what could possibly make this recipe so special? The secret is time! Salting your meat beforehand, marinating for more than one night, and the long syrup-reduction process ensures that the meat is tender and tasty, and that the sauce is sweet, zesty and incredibly rich.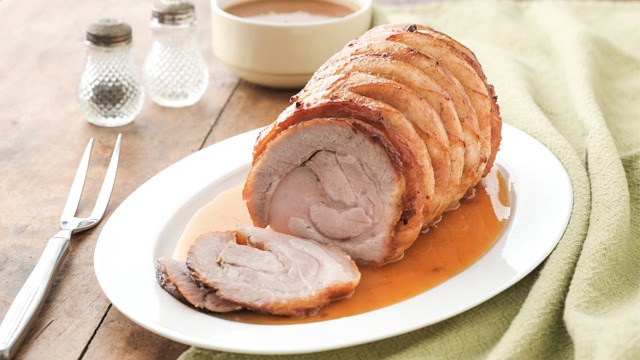 Christmas Hamoncito Recipe
This is a family recipe and the hamoncito used to be sold in Divisoria!
Ingredients
Christmas Hamoncito Ingredients
1

kilo

pork kasim

butterflied

5

tablespoons

brown sugar

1

tablespoon

betsin (MSG)

46

ounce

pineapple-orange juice

2

pieces

laurel leaves

1

tablespoon

Salt

1

tablespoon

Salt
Instructions
Mix the sugar, salt, betsin together. Rub on the kasim and set aside in a deep pan or a large ziplock overnight in the fridge.

The next day, add in your pineapple orange juice to the kasim and set aside to marinate at least overnight.

When ready to cook, on the night before or the day itself, take out the kasim, taking care not to spill the marinade. Roll and tie the pork with a white crochet string or butcher string.

Boil and simmer kasim in a large pot with all the marinade until the syrup thickens. Turn the pork around every hour to cook evenly.

Optional: After cooking, cover skin in brown sugar and bake for 30-45 minutes at 325 F for a nice crust.