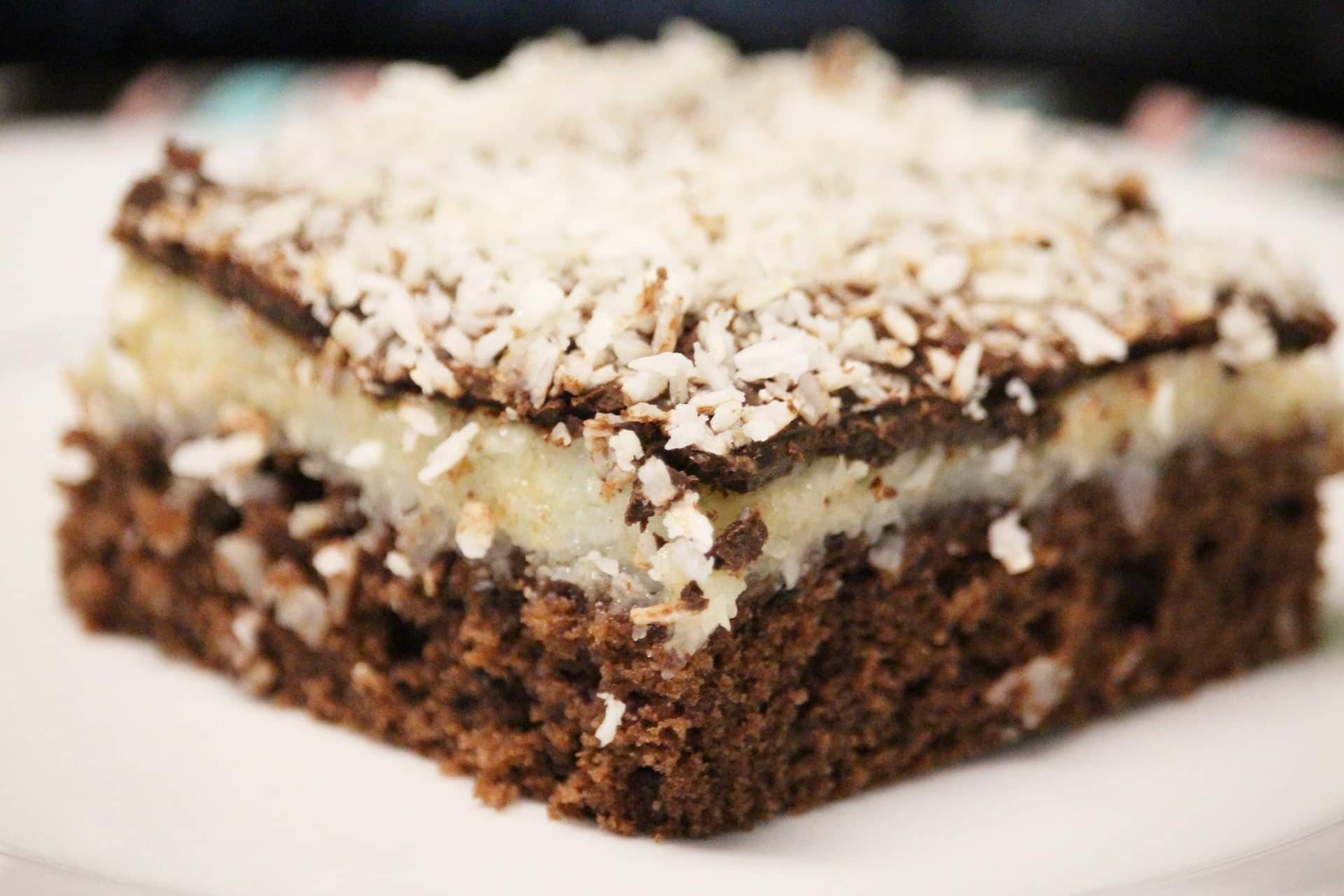 Try this Bounty candy-inspired dessert at home. This is a flavorful brownies recipe that will delight all coconut and chocolate lovers with its three divine layers. It will surely satisfy your cravings. It has an amazing consistency and it will just melt in your mouth. It's an absolute winner!
READ THESE: MORE BROWNIES RECIPES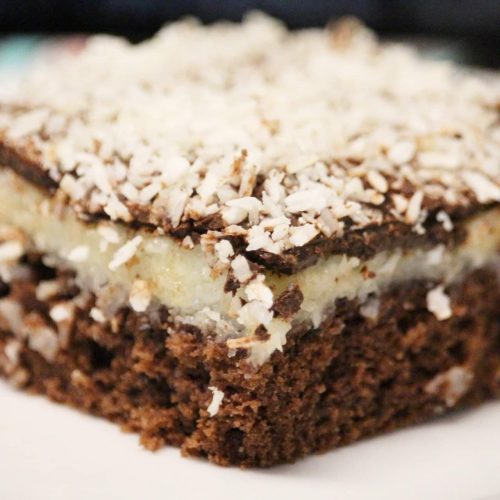 Bounty-Candy Brownies Recipe
This brownies is like the chocolate-covered candy bar!
Ingredients
Bounty-Candy Brownies Ingredients
100

Grams

unsalted butter

melted

100

Grams

white sugar

2

large

eggs

100

Grams

all-purpose flour

2

tablespoons

cocoa powder

1/2

teaspoon

baking powder

250

ml

fresh milk

3

tablespoons

semolina flour or polenta

100

Grams

unsalted butter

100

Grams

white sugar

100

Grams

coconut flakes

150

Grams

semi-sweet chocolate
Instructions
Grease a 9x7-inch baking pan with oil or butter. Put the parchment paper and grease it also with oil or butter. Preheat oven to 175 degrees C or 350 degrees F.

In a deep bowl, mix sugar and butter, continue beating until smooth. Add eggs, flour, cocoa powder, and baking powder. Continue mixing untill all ingredients are well combined.

Pour the batter into the prepared pan and smooth the top. Bake for 8 to 10 minutes. Do not overbake. Once it is done, set aside and let it cool.

For the coconut layer, place milk in a saucepan over medium heat and once it boils, add the semolina flour.

Add the butter, sugar, and coconut flakes. Keep stirring until it is bubbly and thick. Let the coconut mixture cool to room temperature.

Pour the coconut mixture over the brownies. Set aside.

For the chocolate topping, heat a pot of water. Place a heat-proof bowl with the chocolate that fits over the pot. (You can also use a double boiler.) Bring the water to simmer, then turn off the flame and let the chocolate sit until it is melting. Keep stirring the chocolate to melt. Once all the chocolate is melted, remove the bowl from heat.

Pour the chocolate over the brownies and spread evenly. Sprinkle some coconut flakes to decorate. Chill in the refrigerator for 30 minutes. Slice into pieces and serve. READ THESE: MORE BROWNIES RECIPES WATCH: How to Make Nutella Brownies Recipe Ultimate Filipino Brownie Recipe