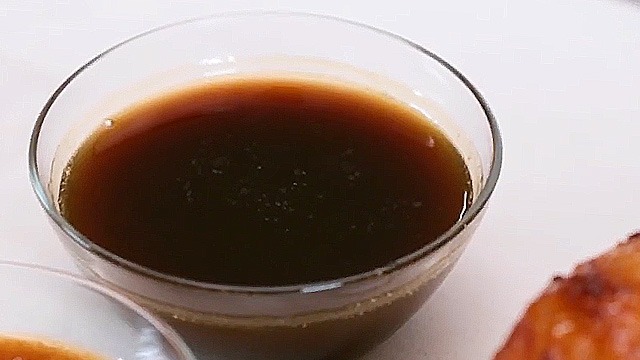 If you want the glaze of your holiday ham to be both sweet and savory at the same time, this cola glaze recipe has the complexity to warrant a second or third serving of that Christmas ham! Choose your favorite dark cola and let it be the flavor base. A little honey sweetness and some more savory ingredients create a sweet-savory combo that will make it memorable.
This glaze is perfectly suitable to coat an affordable boneless ham or an expensive Chinese-style bone-in ham like we did in this homemade ham glaze recipe! In fact, you can even ditch the ham altogether and slather this on a full rack of pork ribs to roast in the oven or grill over hot coals.
Are you looking for other ideas on how to level-up your hard-earned Christmas ham? Try these other delicious ham glazes:
• Pineapple Sauce Recipe
• Orange, Clove and Honey Glaze Recipe
• Cola-Barbecue Glaze Recipe
• Honey-Rosemary Glaze
• Apple-Honey Glaze Recipe
Watch: Cola Glaze Recipe
Cola Glaze Recipe For Christmas Ham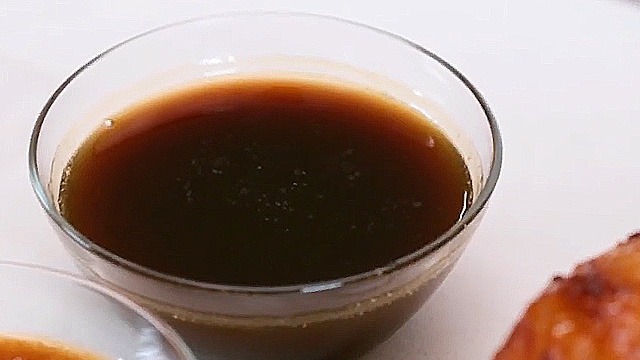 Cola Glaze Recipe For Ham
Sweet, tangy, and delicious — perfect with ham!
Ingredients
Cola Glaze Ingredients For Ham
1/2

Cup

brown sugar

1/2

Cup

cola

1/2

Cup

unsweetened pineapple juice

1/8

Cup

honey

1

tablespoon

white vinegar

1/2

tablespoon

Soy Sauce

or to taste

1/

teaspoon

Salt

or to taste

1/2

teaspoon

cornstarch

dissolved in 1 tablespoon water
Instructions
Mix all ingredients, except salt and cornstarch, in a saucepan. Place over medium heat, and bring the liquid to a boil. Lower heat to a gentle simmer. Season with salt, and adjust accordingly to taste.

Whisk in a mixture of cold water and cornstarch to thicken glaze if needed. Carve ham into thin slices before serving with glaze on the side or double the recipe to use for basting the ham.