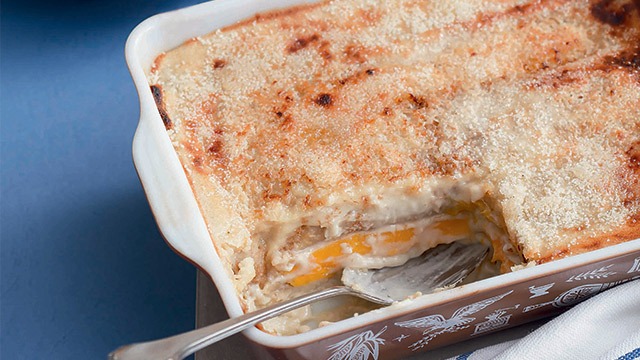 You can have this dessert sans dairy and it's just as decadent!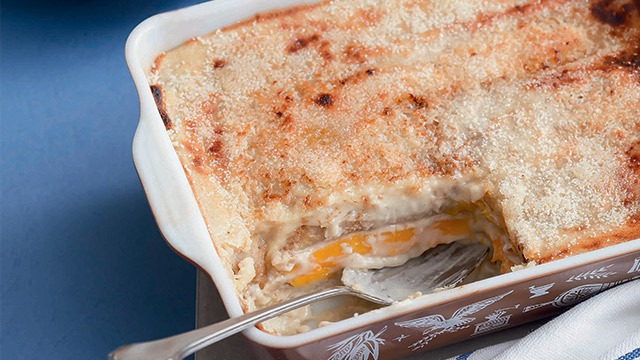 Crepe Samurai
You can have this dessert sans dairy and it's just as decadent!
Ingredients
Crepe Samurai
3/4

Cup

Flour

1

tablespoon

cornstarch

1/2

Cup

soy milk

3/4

Cup

water

1

tablespoon

vegetable oil

1

tablespoon

muscovado sugar

1

pinch

Salt

mango

(flesh part), peeled and sliced into thick strips

1-2

tablespoons

raw sugar
Instructions
Whisk together flour, cornstarch, soy milk, cup water, vegetable oil, muscovado sugar, and a pinch of salt in a bowl until smooth. Let sit for 1 hour.

 

The batter should be the consistency of thin pancake batter; if too thick, whisk in water by the tablespoonful.

 

Warm a non-stick pan over medium-high heat and brush with oil. Pour 1/3 to 1/4 cup batter in the middle of the pan; tilt in a circular motion so the batter spreads in a thin layer across the bottom. Cook until the top of the crepe is dry, the center is bubbling, and the edges are lightly browned, about 1 to 1 1/2 minutes.

Use a heatproof rubber spatula to loosen the crepe; carefully flip and cook the other side for 30 seconds. Slide the crepe onto a plate and repeat process with the remaining batter.

Preheat the oven to 350°F. Brush a baking dish with vegetable oil. Pour a thin layer of crepe sauce on the dish and smoothen it out with the back of a spoon. Lay out a crepe on a flat surface. Arrange mango slices (from the flesh of 1 mango, peeled and sliced into thick strips) on top and roll up the crepe. Transfer to the prepared dish, seam side down. Repeat with remaining crepes and mangoes.

Cover crepes with the rest of the sauce. Bake in the middle rack of the oven for 20 minutes until the sauce has thickened. Remove the dish from the oven and sprinkle 1 to 2 tablespoons raw sugar on top. Move the oven rack to the top shelf and turn the broiler on high; broil the dish for 2 to 2 1/2 minutes until the sugar on top caramelizes. Remove from the oven and let rest for about 10 minutes before serving.