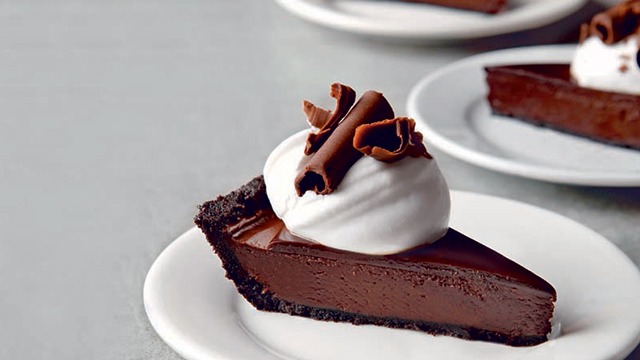 A yummy dessert that all chocolate addicts will love. 
(Milk chocolate version, see Chocolate Truffle Tart)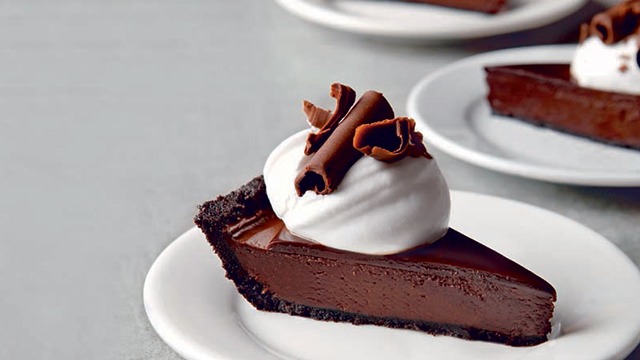 Dark Chocolate Truffle Tart
A yummy dessert that all chocolate addicts will love.
Ingredients
Dark Chocolate Truffle Tart
1 1/4

cups

all-purpose flour

1/4

Cup

sugar

4

tablspoons

cocoa powder

1/2

teaspoon

Salt

1/3

Cup

unsalted butter

chilled and cubed

1/4

Cup

Shortening

1

egg yolk

2

tablespoons

water

ice-cold

8

ounces

Bittersweet chocolate

chopped

1 1/4

cups

heavy cream
Instructions
Make the crust: Combine the first 4 ingredients in a food processor and pulse until well combined.

Add the butter and the shortening. Process until mixture resembles a coarse meal.

Combine the egg yolk with water and mix well before adding to the flour mixture. Process until mixture forms into a ball.

Remove from the processor and flatten the dough into a disk. Wrap with a plastic film and refrigerate for at least 1 hour or overnight.

Preheat oven to 400?F.

Make the truffle filling: On a lightly floured surface, roll out chilled dough into a 10 1/2-inch round pie or desired size. Add flour as needed to prevent dough from sticking to the surface.

Carefully lift the dough onto a 9-inch tart pan with a removable bottom, and fit into the pan. Trim off any excess dough, then prick the dough all over with a fork. Place in the freezer for 20 minutes before baking.

After 20 minutes, place wax paper over the dough and fill it with dried beans to hold it down. Set the tart pan on a wax paper-lined baking tray and bake for 20 minutes. Then remove the beans and wax paper and bake for another 12 to 15 minutes. Transfer to a cooling rack to cool completely.

Make the filling: Place the chopped chocolate in a heatproof bowl. Heat the cream in a medium saucepan and bring to a boil.

Pour the cream over the chocolate and let sit for 10 minutes. Then stir until smooth and well combined. Let cool for 30 minutes.

When the chocolate mixture has cooled, pour it over the tart pan. Shake the pan slightly to make sure there are no bubbles and the chocolate sits well.