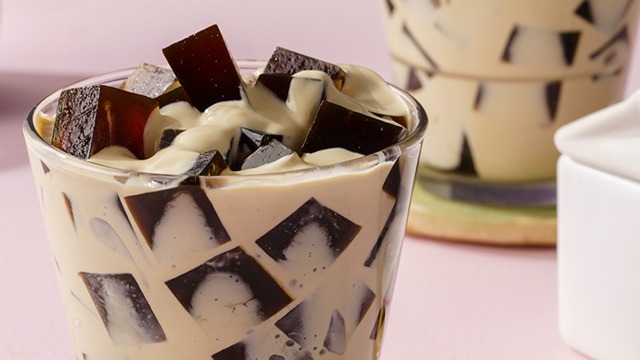 This easy coffee jelly recipe is one of your six favorite recipes! This August, we celebrate the top recipes you love on Yummy.
What is Coffee Jelly?
Coffee jelly is a dessert made with coffee-flavored jelly and a sweet cream sauce. If you love coffee, this popular dessert recipe is sure to satisfy your love for coffee as well as your love for a cold and easy-to-make dessert. The best thing about making your own coffee jelly is you can make it as sweet or bitter as you like; kind of like adjusting the milk and sugar levels of your coffee!
While the oldest record of coffee jelly being made dates back to 1817 England, this bittersweet dessert is also popular in Japan. It is also a crowd favorite in the Philippines, especially as a chilled dessert in the summer months or as a sweet end note to savory meals.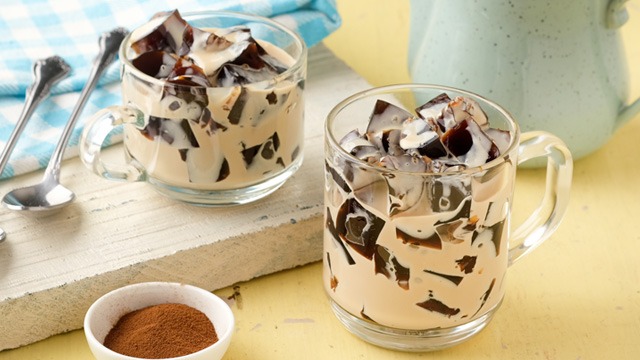 Table of Contents
• Tips For Making the Best Coffee Jelly
• WATCH: How to Make Coffee Jelly Video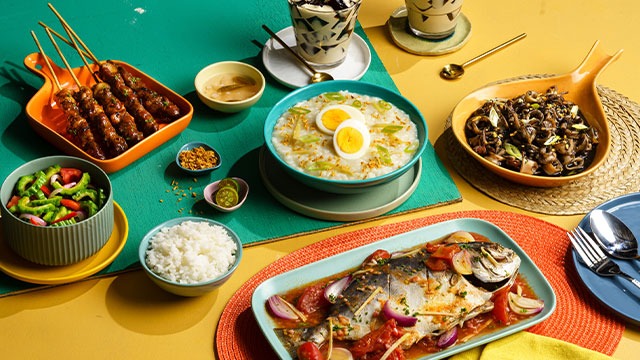 Get Ready To Cook Yummy's Best Recipes
Posted in:
Cooking
How to Serve Coffee Jelly
Coffee jelly is best served cold! Not only does the coffee-flavored gelatin set well in the refrigerator; the sweet, velvety cream that accompanies the jelly also gets its thick consistency from being chilled.
How to Make Coffee Jelly
While coffee jelly recipes may vary depending on who makes the, the basic procedure for this dessert remains the same. First, the gelatin is flavored with sugar and coffee powder or espresso (our recipe uses coffee powder). Then, the flavored gelatin is allowed to set for at least 4 hours or overnight. Once the gelatin is firm, it can be sliced into cubes.
Meanwhile, the cream is prepared by mixing all-purpose milk, more coffee, and condensed milk. This no-fuss recipe is part no-bake dessert and all parts coffee, and is definitely one that coffee lovers will enjoy.
Tips for Making the Best Coffee Jelly
1 You can adjust how firm or soft your jelly is.
We all like different textures, and you can adjust the firmness of your coffee jelly by adding more or less gelatin powder. The recipe below yields a firm but jiggly jelly, but if you'd like to make it firmer, you can add up to two more teaspoons!
2 Dissolve the coffee powder and sugar before adding in the gelatin powder.
This is important, because once you add the gelatin powder, the mixture will begin to set. The more saturated your mixture, the more difficult it can be to dissolve the coffee powder and sugar. In this case, being patient as you stir the coffee, sugar, and water mixture is key to making a smooth coffee jelly.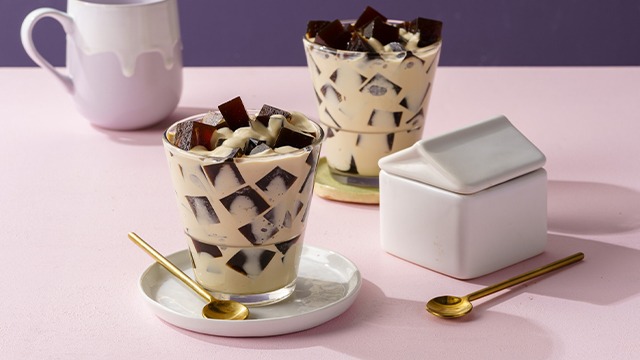 3 Chill the cream.
This tip can be applied in two ways: by chilling the all-purpose cream before mixing it with the rest of the ingredients, or by chilling the cream mixture after everything has been incorporated. Chilling the cream not only makes the dessert more satisfying (it's best served cold, after all); it also gives the mixture a more velvety texture.
4 Play with toppings.
You can also spruce up this basic coffee jelly recipe with your choice of toppings! Add sprinkles to make it more colorful, or candied nuts for that extra crunch. You can also add a dollop of whipped cream to make your coffee jelly lighter and fluffier! If you like a shot of chocolate in your coffee jelly, a mocha coffee jelly recipe might be just the one for you.
ADVERTISEMENT - CONTINUE READING BELOW
Recommended Videos
How to Store Coffee Jelly
1 You can make the jelly ahead of time.
Gelatin has a long shelf life, and can be prepared days before you want to put your coffee jelly dessert together. Just make sure to place it in an airtight container so as to prevent it from drying out.
2 Store the cream and the jelly separately.
While the jelly will last long in storage, the cream might not. Only assemble the coffee jelly as you eat it, and make sure to store any leftover cream mixture separately, and in an airtight container.
3 Refrigerate, don't freeze.
Freezing is a no-no for both the jelly and the cream! This is because freezing will change the consistency of both. The best way to store your coffee jelly is in the refrigerator (if it doesn't find its way into your bellies first)!
WATCH: How to Make Coffee Jelly
Coffee Jelly Recipe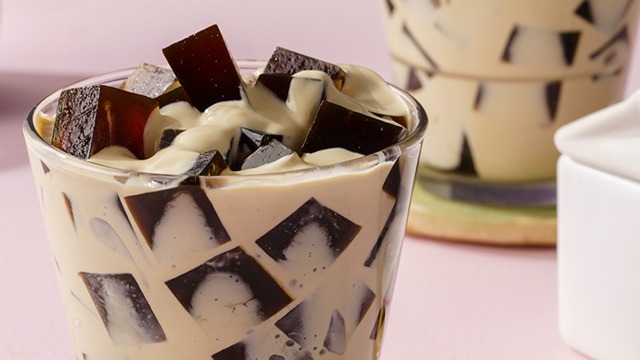 Easy Coffee Jelly Recipe
These cubes of coffee don't melt in the sweet, sweet cream.
Ingredients
Easy Coffee Jelly Ingredients
2

cups

hot water

1 1/2

tablespoons

instant coffee powder

2

tablespoons

sugar

3

teaspoons

unflavored gelatin powder

1/2

Cup

All-purpose cream

1/4

Cup

condensed milk

1

teaspoon

instant coffee powder
Instructions
Make the coffee jelly: Combine hot water, coffee powder, and sugar in a bowl. Add gelatin powder, and stir until dissolved. Transfer to a rectangular mold. Refrigerate until set, about 4 hours or overnight.

Once set, slice coffee jelly into 1/2-inch cubes. Set aside until ready to assemble.

Combine all-purpose cream, condensed milk, and coffee powder in a bowl. Add coffee jelly and mix gently. Refrigerate until ready to serve.