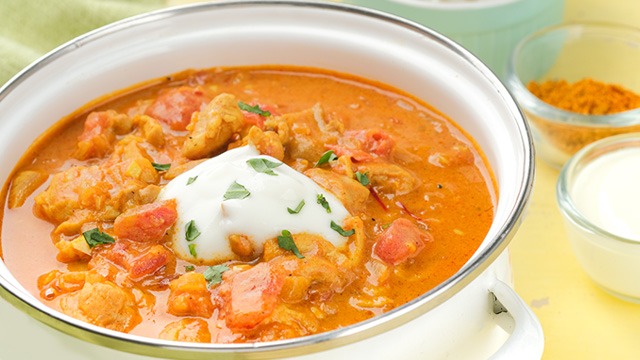 Indian curry is supremely delicious. It's loaded with so many spices it's hard to figure out exactly what spices were used and in what amounts! That secret is usually known only by the curry powder maker.
Curries in India can vary from one region to the next, just like our local adobo has many variations depending on where you're located. Whether you're in love with the biting heat some red curries have or just love the warmth of the spices the milder yellow curries embody, you can find the most authentic Indian ingredients at Assad Mini Mart. To make an Indian curry different from the curry we are more familiar with, this curry swaps the coconut milk for yogurt and adds tomatoes to the dish to make it taste less Asian and more Indian. 
If you love chicken curries like these, this is one recipe that you will find tastes incredibly close to that made in India.This recie is made easier so you can recreate it at home.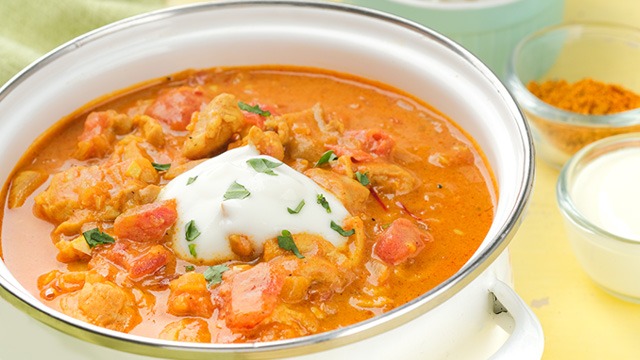 Easy Indian Chicken Curry Recipe
A great-tasting curry can be easy to cook.
Ingredients
Easy Indian Chicken Curry Ingredients
1

kilogram

boneless chicken thighs

cut into cubes

1

tablespoon

Garlic

minced

1 1/2

cups

white onion

chopped

2

tablespoons

curry powder

more to taste

1

425-gram can

canned crushed tomatoes

1 1/2

cups

plain yogurt

Salt

to taste

ground black pepper

to taste

1/2

Cup

water or chicken stock

plus 1 tablespoon

cilantro

Chopped, for garnish
Instructions
Season the chicken with salt and pepper.

Heat the oil in a large pan or skillet over High Heat. Partially cook the chicken in the hot oil in batches until completely browned. Transfer the browned chicken to a plate and set aside.

Lower the heat to Medium. Add the onions and garlic, and cook until the onions turn translucent, about 5 minutes. Stir the curry powder (add more if desired) into the onion mixture and cook until fragrant. Add 1 tablespoon water. Cook for about 1 minute while stirring.

Add canned crushed tomatoes and yogurt into the mixture. Return the chicken to the pan or skillet along with all the juices on the plate. Pour stock (or water, if using) into the mixture, and bring to a slow boil, mixing the chicken to coat with the sauce. Cover and simmer until the chicken is cooked through, about 10 minutes.

Transfer to a serving bowl. Put a dollop of extra yogurt on top of the chicken curry then sprinkle with cilantro.