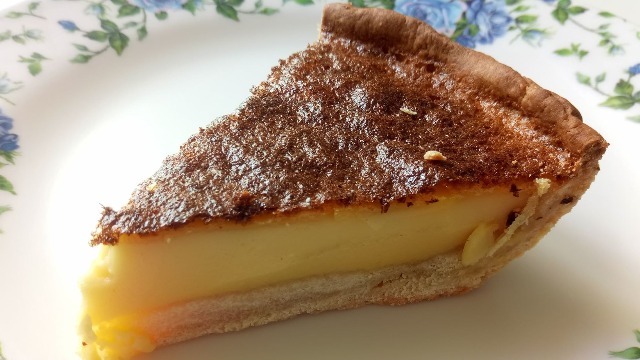 Egg pie is one of the many Filipino sweet desserts that everybody loves. It's a creamy custard filling that is baked in a buttery crust that you will surely crave! Egg pie is also a favorite dessert of many Filipinos that brings back many memories of our childhood. Most of us made it our birthday cake, bought a slice when you had enough savings from your baon to run to the small bakery in your neighborhood just to buy a slice of this pie. Some people make it "lako" during merienda time, and you probably are giddy with excitement when asking your mom to buy it.
Now, there is no need for waiting. You can now make an egg pie at home when you want or crave it! It may look difficult to bake but once you try to do it, you will never regret doing it again and again. Try this easy recipe.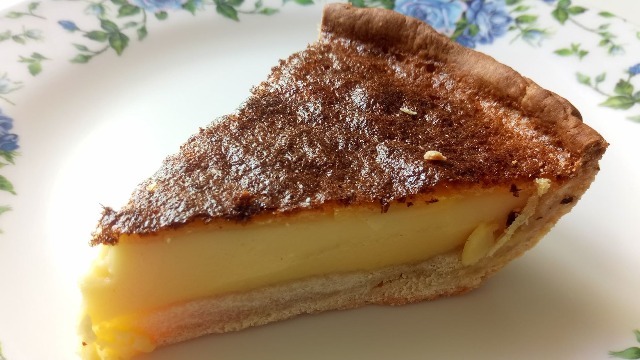 Filipino Egg Pie Recipe
No need to buy at the store because it's so easy to make at home!
Ingredients
Filipino Egg Pie Ingredients
2 1/4

Cup

all-purpose flour

1/4

Cup

condensed milk

or 3 tablespoons white sugar

1

tablespoon

unsalted butter

1

Cup

fresh or evaporated milk

1

medium-sized

egg yolk

4

medium-sized

eggs

3/4

Cup

condensed milk

1/2

Cup

fresh or evaporated milk

1

teaspoon

vanilla

1

medium-sized

egg white

1

tablespoon

white sugar
Instructions
To make the pie crust, in a large bowl, combine and mix the flour, condensed milk, evaporated milk, egg yolk, and butter until you form a dough. (Save this egg white for use in the pie filling later on.)

Knead the dough until soft and tacky to touch. Add some more flour and milk if needed.

Once the dough is soft to touch, cover it with cling wrap and rest for about 30 minutes to form gluten.

Make the pie filling: In a large bowl, combine eggs, condensed milk, and vanilla. Whisk until slightly foamy. Set aside.

Combine evaporated or fresh milk and condensed milk in a saucepan. Warm it up over low heat.

Add the warmed milk mixture to the batter mixture and whisk again for another 2 to 3 minutes or until foamy.

Make the meringue: in a separate bowl, combine egg whites and sugar, and whip egg whites to soft peaks. Gently mix egg whites into batter. Stir again for 3 minutes. Set aside.

Form your dough according to the shape of your baking pan. Use a rolling pin or clean hands to firmly press the dough into the bottom and sides of it. Decorate the edges as desired. Once it s done, pour in the pie filling.

Bake in a preheated oven (350 degrees F or 180 degrees C) for 50 minutes. Tip: 15 minutes before the time, lower the temperature of the oven to 320 degrees F or 160 degrees C to avoid burning the filling.