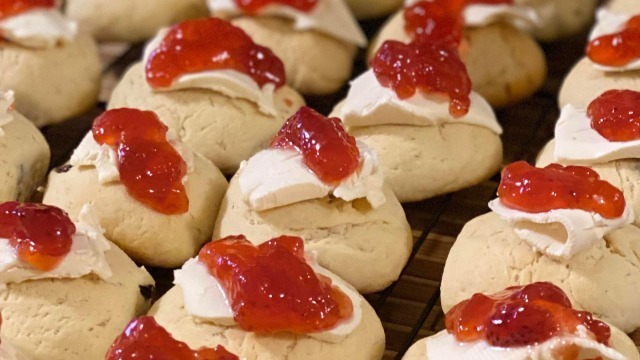 These homemade fruit scones are so easy to bake! They're so buttery and yummy, and are a wonderful treat for breakfast, afternoon tea, or even for a party. Spread them with jam, cream cheese, or simply eat them plain. They're so delicious!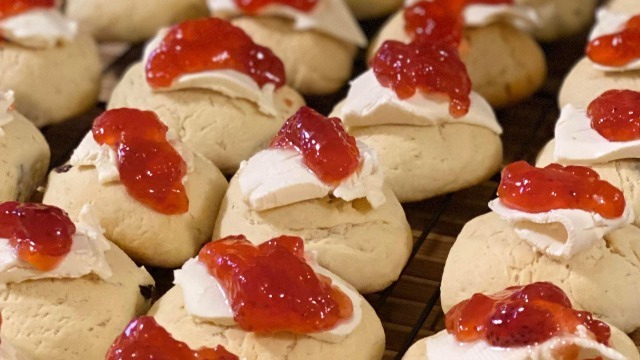 Fruit Scone Recipe
Enjoy these scones any time of the day!
Ingredients
Fruit Scone Ingredients
3

cups

all-purpose flour

3/4

cups

granulated sugar

3/4

Cup

unsalted butter

2

tablespoons

baking powder

2

large

eggs

1

Cup

buttermilk

1/2

Cup

raisins

(or other berries or fruit)

Butter

melted, as needed

cream cheese

as desired

strawberry jam

as desired
Instructions
Mix the flour, baking powder, butter, and sugar together in a bowl, until the mixture looks like crumbs.

In a separate bowl, whisk the eggs and buttermilk together. (Note: If buttermilk is not available, you can substitute it with a mixture of 1 cup fresh milk and 1 tablespoon vinegar or fresh lemon juice. Let sit at room temperature for 10 minutes until curdled.)

Add the liquid to the crumb mixture.

Continue to mix the dough, until it is smooth.

Add the raisins, and mix until evenly distributed.

Remove the dough from the bowl, flatten the dough, and leave to rest for approximately 30 minutes.

Roll out the dough to a thickness of 2.5 centimeters and cut to desired shape. Rest the scones for another 20 minutes.

Gently brush butter on top of the scones.

Bake in a preheated oven (350 degrees F or 180 degrees C) for 15 minutes or until golden brown.

Cool before serving with cream cheese or clotted cream and strawberry jam.