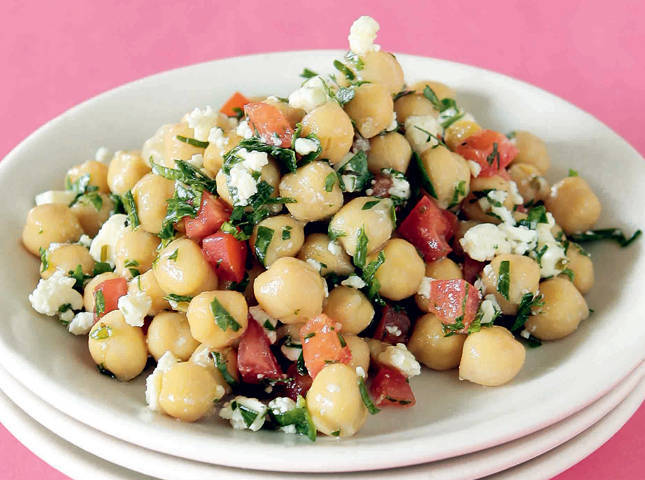 Ideally, make this salad in the morning if you want to serve it for dinner. The sitting time allows the lemon, oil, herbs and spices to blend into the chickpeas.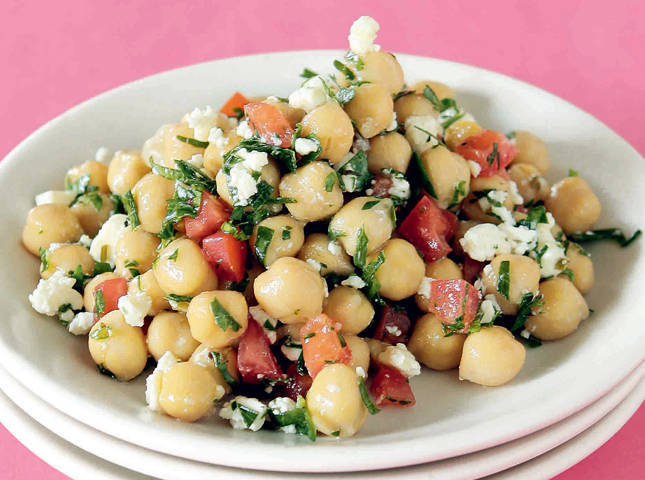 Garbanzo Salad
Not your usual salad: garbanzo salad tossed with herbs.
Ingredients
Garbanzo Salad
2

16 oz. cans

garbanzo beans

1/2

Cup

Italian parsley

roughly chopped

1

tablespoon

mint leaves

roughly chopped

1

clove

Garlic

crushed and finely chopped

1/2

Cup

extra virgin olive oil

lemon juice

1

teaspoon

Salt

dash

Pepper

dash

cumin
Instructions
In a colander, pour out the canned chickpeas and rinse quickly with water. Allow the beans to drain completely.

In a large bowl, mix the chopped parsley, chopped mint, crushed garlic, lemon juice and extra virgin olive oil. Add the chickpeas and combine well. Sprinkle the mixture with salt, pepper, and cumin, then mix well and taste. Adjust the seasoning but be careful not to oversalt.

Let the salad sit in the refrigerator until it's ready to serve. Mix occasionally.Tasting tip For a more complex and savory version, add 1/2 cup of softened bulghur wheat plus a handful of crumbled feta cheese. For a fresher taste, toss in 1/2 cup each of chopped tomatoes and cucumber, and add more lemon juice, olive oil, and salt.