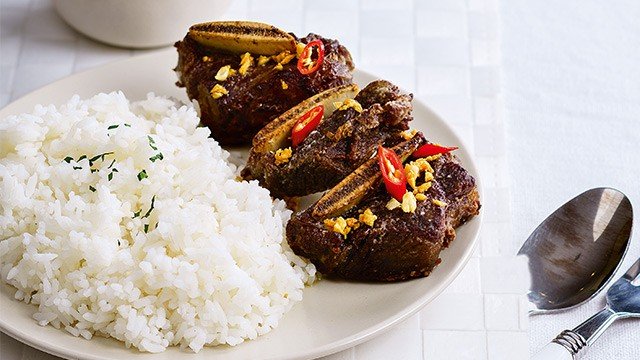 Boiling beef in soy sauce and spices before frying accomplishes three tasks at once: tenderizing, partially cooking, and infusing it with flavor. Try this easy beef ribs recipe!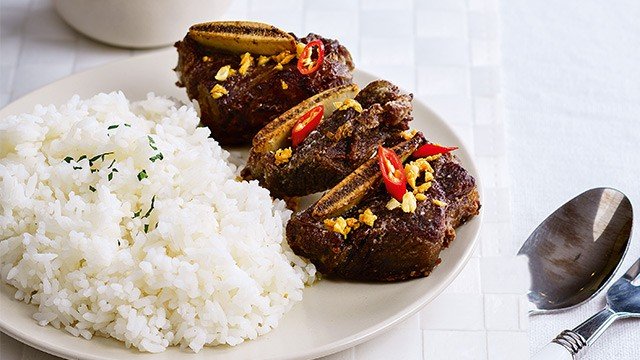 Garlic Beef Ribs Recipe
These beef ribs are tender and full of flavor.
Ingredients
Garlic Beef Ribs Ingredients
1/2

Cup

Soy Sauce

1

red chili pepper (siling labuyo)

sliced, plus extra to serve

4

cloves

Garlic

3 crushed and 1 minced

500

Grams

Beef

use short ribs

Salt

to taste

black pepper

to taste

1/2

Cup

cornstarch

seasoned salt and pepper

3

tablespoons

canola oil
Instructions
Combine 4 cups water, soy sauce, chilies, crushed garlic, and beef in a pot. Boil for 15 minutes or until tender. Set aside to cool.

Remove beef from pot and let it rest for 3 to 5 minutes. Pat dry.

Season beef with salt and pepper. Dredge in seasoned cornstarch.

Heat oil in a frying pan over medium-high heat. Fry beef for about 2 to 3 minutes per side or until desired crispiness is achieved. Remove beef from pan and drain on a paper towel-lined plate.

minced garlic and extra chilies in the same pan. Sprinkle on top of beef.