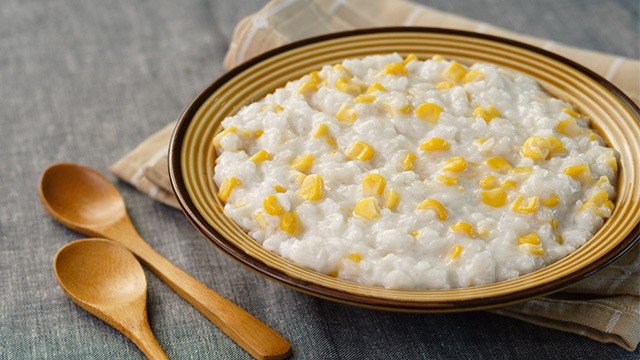 Ginataang mais is a simple recipe: it's a mix of malagkit or sticky rice, corn, and coconut milk.
How do you make ginataang mais? 
It's quite easy because it comes together in one pot and is best served as soon as it is cooked. The most difficult part is waiting for the rice to cook until tender before adding the remaining ingredients to finish the dessert. 
You can serve extra corn and condensed milk on the side, too. While canned corn makes a great option for this dish, it's best to use fresh corn on the cob to get the best texture possible.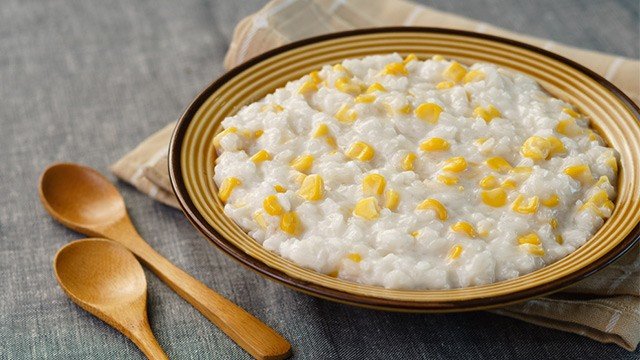 Ginataang Mais Recipe
This favorite Filipino dish is made with malagkit, corn, and coconut milk.
Ingredients
Ginataang Mais Ingredients
2

cups

coconut milk

1/2

Cup

malagkit rice

or glutinous rice

1/2

Cup

sugar

1

Cup

Corn kernels

plus more, for topping

condensed milk

for topping (optional)
Instructions
Place coconut milk and malagkit rice in a saucepan over medium heat, cook for about 3 to 5 minutes. Once coconut milk starts boiling, turn the heat down and stir continuously to prevent the rice from sticking to the pan. Continue stirring until rice is cooked through, about 12 to 15 minutes.

Add corn kernels and sugar, and cook until sugar dissolves. Top with corn and condensed milk. Serve warm.