You can make no-cook, no-churn homemade ice cream at home with only 3 ingredients! What's even better than knowing you made this yourself is that this might be even better than the store-bought ice cream you normally would buy. 
What is ice cream? 
Ice cream is a custard made of eggs, cream, and sugar that's been frozen and then churned to create a creamy treat that literally melts in your mouth. The treat is commonly one that is cooked because of the presence of eggs but there are recipes that do not use eggs such as this recipe.
This tweak makes this homemade ice cream recipe simple and easy to make. Plus, this recipe is also a no-churn version meaning that there is no need to churn or agitate the mixture to create the signature creamy texture of the ice cream. Instead, the mixture is whipped to simulate the silky texture so you don't need an ice machine to make it. All you'll need is a mixer or whisk to do the job right and the result is still delicious and decadent, especially if you used quality ingredients. 
Want to see how easily it can be done? Watch the video below: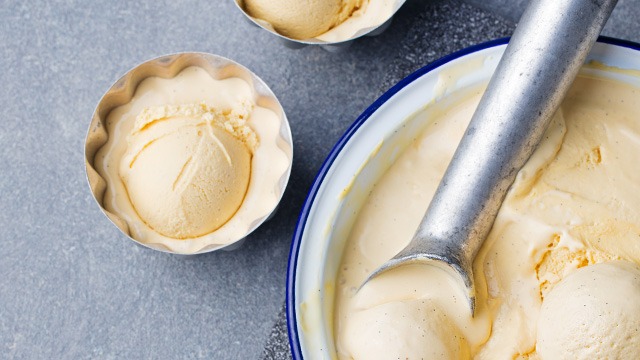 Basic Homemade Ice Cream Recipe
This is a no churn, no cook version of this icy treat.
Ingredients
Basic Homemade Ice Cream Ingredients
1

300-ml can

sweetened condensed milk

1/2

teaspoon

vanilla flavoring

or flavoring or extract of your choice

2

cups

heavy whipping cream

chilled, or all-purpose cream

1/2

Cup

chocolate chips

or other mix-ins, optional
Instructions
In a large bowl, mix sweetened condensed milk and flavoring of choice. Mix well and set aside.

In a separate bowl, add heavy cream. Whip until stiff peaks.

Using a spatula, gently fold the whipped cream into the condensed milk mixture. Add chocolate chips or other mix-ins such as chopped nuts, candy pieces, or other ingredients as desired. (Be careful not to over-mix and deflate the mixture as you mix.)

Transfer mixture into a baking loaf pan or another similar container. Smooth the top. Cover with parchment or wax paper. Prevent ice crystals by pressing the paper against the surface. Wrap the container in plastic wrap. Freeze for at least 6 hours or until firm before scooping and serving.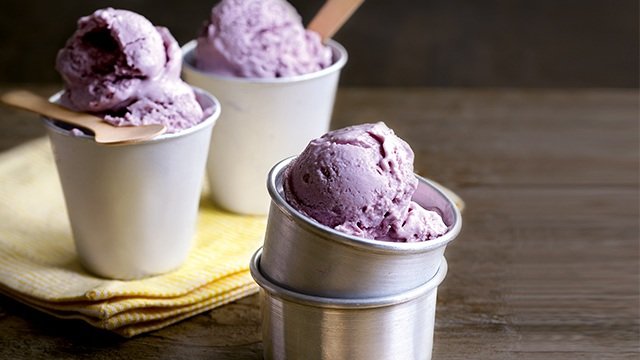 Coconut Ube Ice Cream Recipe
Posted in:
Recipe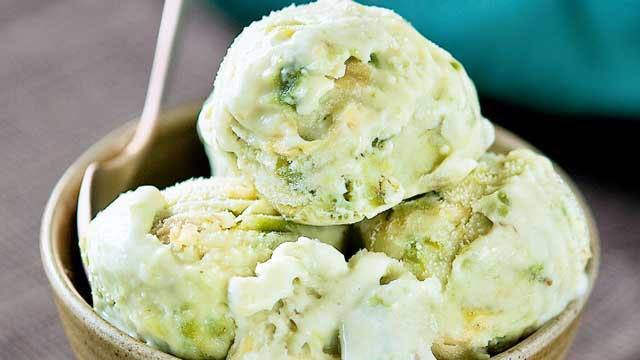 Homemade Avocado Ice Cream Recipe
Posted in:
Recipe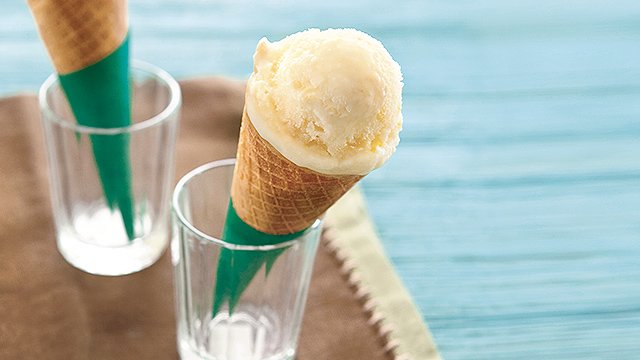 Homemade Durian-Langka Ice Cream
Posted in:
Recipe