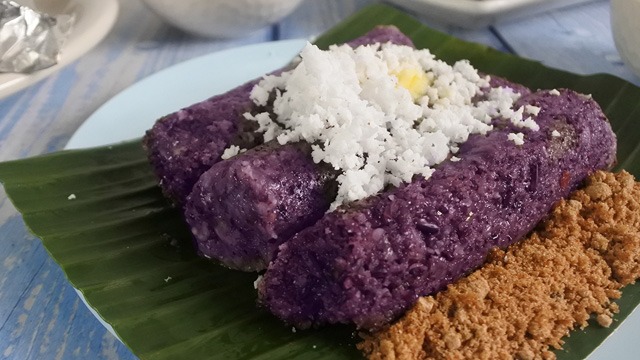 Puto bumbong is a classic after Simbang Gabi snack that's characterized by steaming cookers with several bamboo chimneys. It's these specialized cookers that might drive anyone from trying to make puto bumbong at home.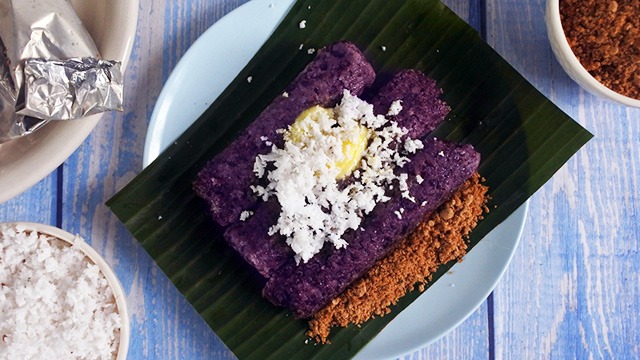 You don't need a bamboo cooker to make this puto bumbong recipe at home. All you'll need is some foil and the patience to wait.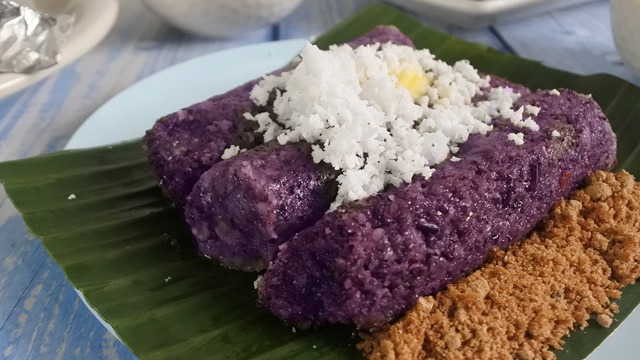 Homemade Puto Bumbong Recipe
No need to go out! Make this Simbang Gabi treat at home.
Ingredients
Homemade Puto Bumbong Ingredients
1 1/2

cups

black rice

rinsed, drained

1 1/2

cups

Glutinous rice (malagkit)

rinsed, drained

water

as needed

1/2

teaspoon

purple food coloring

Optional

panucha or muscovado sugar

to serve

freshly grated coconut (niyog)

to serve

salted butter

to serve
Instructions
In a container with a lid, combine black rice, malagkit rice, and enough water to cover the rice about 1 inch. Add purple food coloring, if using. Cover and set aside overnight to soften.

Meanwhile, prepare a steamer and the foil cylinders. Cut out foil sheets and form into 1-inch wide cylinders. Fold or twist the ends under one end of each to seal the cylinder. Butter or oil the inside of the foil cylinders with a spray or a brush. Set aside.

Drain the water from the rice, reserving the water. In a food processor or blender, grind the softened rice until fine but still grainy. Transfer to a container. Moisten the powdered rice powder with about 1/2 cup reserved water. (It should look like wet sand.)

Place about 1/4 cup ground rice into each of the cylinders, fold the tops, and place in the steamers. Cover and steam until cooked through, about 20 minutes. Remove from the foil cylinders with a buttered knife onto a plate. Serve with butter, sugar, and niyog.