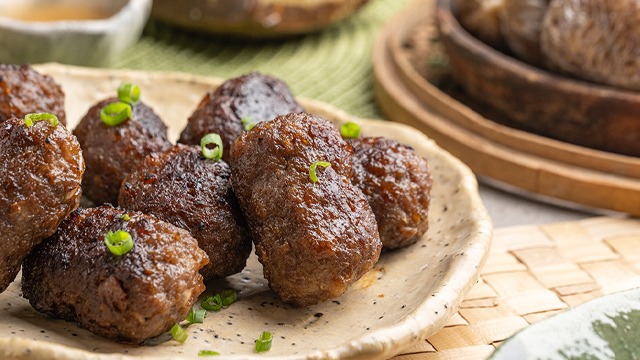 What Is Chorizo de Cebu?
The Cebu longganisa, locally known as chorizo de Cebu, is a bright red sausage. These are normally found in long strands of linked meatballs at local palengkes and supermarkets. Longganisa can be made at home but the problem with homemade versions of sausages is that natural sausage casings (which are normally either pork or beef intestines) are expensive. You can find casings but it is common to find them sold in larger amounts than a humble household will use.
Enter the homemade skinless version of this unique longganisa. This version has the flavors – it's sticky sweet, garlicky, has hints of anise, and very meaty – that you will normally find in the original version.
What's so appealing about homemade food is that it is made without preservatives, food coloring, or hard-to-find casings. In short, this is an easy, chemical-free longganisa that tastes so amazing that you'll want to pair it with sinangag and a fried egg for a special longsilog meal. 
This regional recipe is just one of the six featured recipes for the month of October. You can find out what the other five recipes are in the Yummy Digital Issue for October 2023. 
How to Serve Homemade Skinless Chorizo de Cebu
Serving this as a longsilog is the perfect way to serve this homemade longganisa: paired with a perfectly fried egg cooked as you like and garlicky fried rice should hit the spot! If you're not keen on eating it this way, we have other ideas that might make you enjoy your chorizo de Cebu:
1 Serve grilled and stuffed in pandesals.
If you've been to Boracay, you know the street food that is grilled longganisa, sliced in half lengthwise so it's wider, and stuffed into pandesal. These are also known as chorizo burgers or choriburgers. What's great about this version is that there's no need to grill the chorizo de Cebu if you can't, and you can have a double serving of chorizo.
2 Chopped into salad.
A salad is normally lacking in meaty components so if you want to give your salad bowl an interesting pop of flavor along with meaty bits, chop up this homemade chorizo de Cebu and add to the mix of leafy greens and grains. This gives your salad a burst of sweetness that would marry well with a sweet but tangy vinaigrette.
How To Cook Homemade Skinless Chorizo de Cebu
Homemade sausages are easy to make, especially if they are skinless. The key is mixing the meat mix together well and letting these marinate for a few hours up to a few days. This time allows the flavors to meld together and create the familiar flavors you want.
The ground meat needs to be portioned off in balls but since these are skinless, you'll need plastic wrap, wax paper, or just your hands to form the meat into meatballs. Once formed, these need more time; this time in the refrigerator so they can not only become more flavorful but also firm up enough so each ball will keep its shape when ready to cook. 
When ready to cook, remove the artificial casing from each chorizo de Cebu ball and add them to a pan lightly filled with oil and water. Cover with a lid and let the water come to a simmer. The water is there to help the longganisa render its fat and cook through better. The oil will augment the rendered fat from the sausage and sear it. 
Tips To Make The Best Homemade  Skinless Chorizo de Cebu
1 Use ground pork that's not lean.
Reserve the lean ground meat for your meaty spaghetti sauce and ask for the usual ground pork that's more white than pink. This means that the ground pork has been mixed with more fat, which will result in a juicier and more flavorful longganisa at the end.
2 Use anisado wine.
Anise seeds are not a common Asian ingredient but we do have anisado wine or otherwise known as anise wine. The chorizo de Cebu is mixed with this wine to give it that distinct licorice flavor. It's the same kind of wine that is commonly used for other cured meats such as hams, sausages, other longganisa, tocino, and tapa.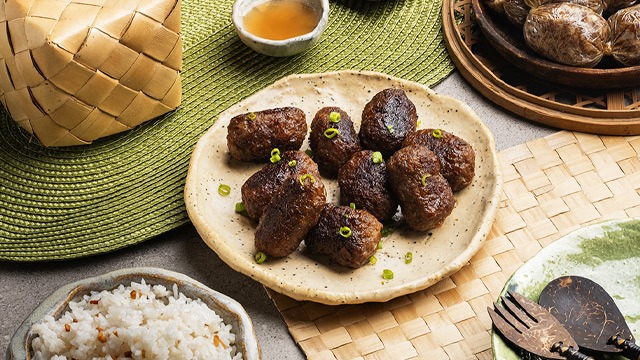 Homemade Skinless Chorizo de Cebu Storage Tips
1 Chorizo de Cebu can be refrigerated.
Cooked longganisa can be stored in the refrigerator but if you're prepping it to store a few days before cooking, you can keep it in the refrigerator. This makes it easy to cook the chorizo de Cebu straight from the refrigerator without the need to thaw beforehand. Once cooked, the chorizo de Cebu can also be frozen.
ADVERTISEMENT - CONTINUE READING BELOW
Recommended Videos
2 Freeze uncooked chorizo de Cebu for longer storage.
It's a smart idea to make a big batch of this longganisa and that's because these freeze well. Uncooked, these can last for months in your freezer, making it easy to pull out and cook whenever you have the craving for these sweet hamonado-style sausages without waiting for the meat to cure.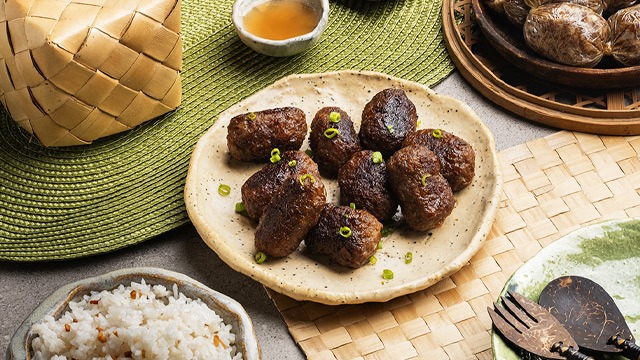 Homemade Skinless Chorizo de Cebu Recipe
This sweet hamonado-style longganisa is delicious and easy to make.
Ingredients
1/2

kilogram

ground pork

1/2

cup

brown sugar

2

teaspoons

salt

1

teaspoon

ground black pepper

6

cloves

garlic

pounded into a paste

1/2

teaspoon

ground anise

1

tablespoon

paprika

2

tablespoons

crushed pineapple
Instructions
Combine all ingredients in a large bowl. Cover with a towel, and set aside for 2 hours.

Lay out a sheet of plastic wrap on your kitchen counter. Form a mound of the meat along the bottom about 1 inch high and 1 inch wide. Using the plastic wrap, roll the meat in the plastic wrap. Starting from one end, form chorizo balls by twisting the plastic wrap every 2 inches of meat. Squeeze out any excess meat and twist the ends closed. Repeat with any remaining meat. Chill overnight to marinate and firm up until ready to cook.

When ready to cook, remove the plastic wrap from the chorizo balls and discard. Heat a pan with 2 tablespoons cooking oil and 1/4 cup water. Add the balls, cover, and cook until meat is cooked through. Remove the lid and let any leftover liquid evaporate. Serve with garlic rice, a fried egg, and suka.
Notes
No plastic wrap? Use wax paper. 
Anisado wine or anise wine is a great option instead of using ground anise seeds. 
Try These Other Yummy Recipes:
More Lessons About Longganisa: