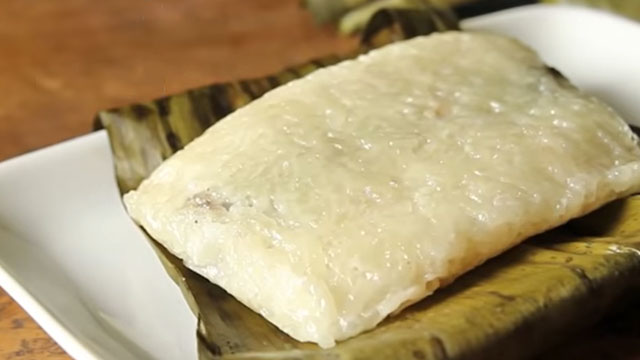 The suman may be the most basic kakanin recipe to learn and that's what makes it easy to make at home! The hardest part of this is cooking the sticky rice and not panicking that you've added too much liquid. You just need to have faith that the rice will absorb the is what's going to make this extremely delicious when it's all done.
What is suman?
Suman is a Filipino kakanin or steamed rice. It's made with glutinous rice, also called malagkit, and simmered in coconut cream or kakang gata with sugar, salt, and sometimes a little dayap zest for extra aroma. It's commonly served as is with sugar to dip into or coconut jam or cocojam drizzled on top or served on the side. It's easy to make at home if you follow the step-by-step instructions in this video: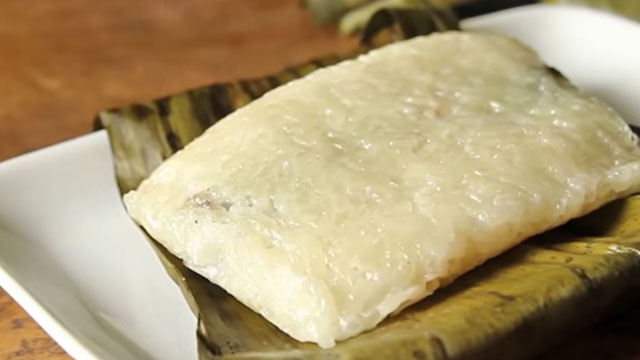 Homemade Suman Recipe
This is your basic kakanin recipe.
Ingredients
Homemade Suman Ingredients
1

Cup

Glutinous Rice

Water

175

ml

Coconut Cream (Kakang Gata)

1/8

Cup

Sugar

1/2

teaspoon

Salt

Banana Leaf
Instructions
Pour enough water in a bowl with the glutinous or malagkit rice to cover it with at least 1 inch water. (Rice will expand.) .Cover with plastic wrap or a lid and let rice soak overnight. 

In a rice cooker, add the soaked rice, drained. Add coconut cream or kakang gata, sugar, and salt. Stir to combine. Cover and turn on rice cooker by pressing "Cook". Stir regularly to prevent the rice from stickimg to the bottom of the pot. Continue stirring regularly until there is no more liquid. (The rice mixture should resemble wet steamed rice.) Switch off the rice cooker and set the bowl aside to let the rice cool down.
Alternatively, cook in a pot over low heat, stirring continuously until the liquid has evaporated.

To wrap, place a heat-softened banana leaf the size of a long rectangle on your work surface. Place 2 heaping spoonfuls of the cooked rice in its center. Fold the sides starting at the bottom, then the sides, and then roll closed.

Alternatively, add chocolate or other desired fillings to the center of the suman.

Place two wrapped suman together, facing each other, and secure with two thin strips made of banana leaves. Double knot the strips to secure the suman tightly.

Place wrapped suman in a steamer and steam for 40 minutes or until the rice is fully cooked through. Unwrap and serve as is or with mango slices and coco jam.