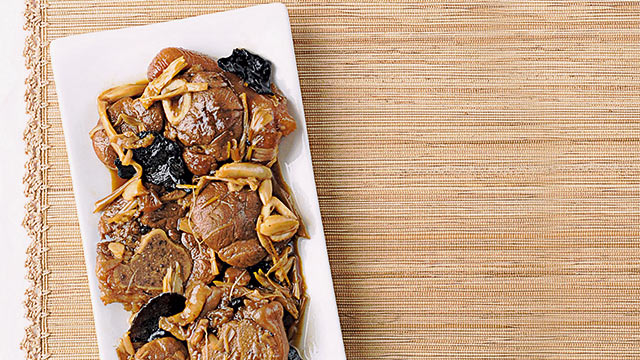 If you love ulam recipes that are sweet, then this recipe is for you!
The humba is a Southern Philippine recipe. It's likened to the adobo but only as far as the main ingredients are concerned. The taste is where you know this is a different recipe. The sweetness from the sugar and the sourness from the vinegar make for an interesting contrast in taste with every bite.
So, how do you make humba?
Just like you would make adobo, you start with the marinade ingredients. However, there is the addition of sugar to the mix, changing the flavor profile of the entire recipe completely. To further cement that fact it's different, banana blossoms (or in some areas, saba bananas) and wood-ear mushrooms are added to the mix, too.
Sound delicious? It is, and it's a regional recipe that's easy to make at home.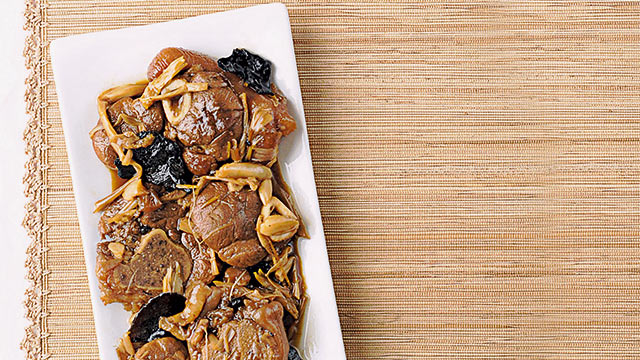 Humba
This is the sweet-style adobo recipe your sweet tooth will crave!
Ingredients
Humba
1

kilo

pork

(use sliced pork knuckles), cleaned

3/4

Cup

Vinegar

1/4

Cup

Soy Sauce

20

whole

peppercorns

1

head

Garlic

crushed

1/2

Cup

brown sugar

1/4

Cup

canola oil

1 1/2

cups

water

1/2

teaspoon

Salt

2

small packs

woodear mushrooms (tengang daga)

2

small packs

Banana Blossoms (Puso ng saging)
Instructions
Marinate pork knuckles in a mixture of vinegar, soy sauce, peppercorns, and garlic for 1 hour.

Place the brown sugar on a plate. Coat each pork piece with brown sugar then pan-fry in oil over medium heat until golden brown. Set aside.

 In the same pan used for frying, put back all the meat and pour in the marinade and the water. Bring to a boil then lower heat and simmer until meat is tender. After 45 minutes of simmering, the sauce will start to thicken. Add salt and simmer for another 10 minutes.

In separate bowls, soak mushrooms and banana blossoms in water for 15 minutes. Once softened add to the cooking pot. Continue cooking until meat is very tender and sauce is thick.

Other cooks prefer using 

saba

 bananas instead of banana blossoms. You can add it when

pata 

is almost done and let it cook until tender.