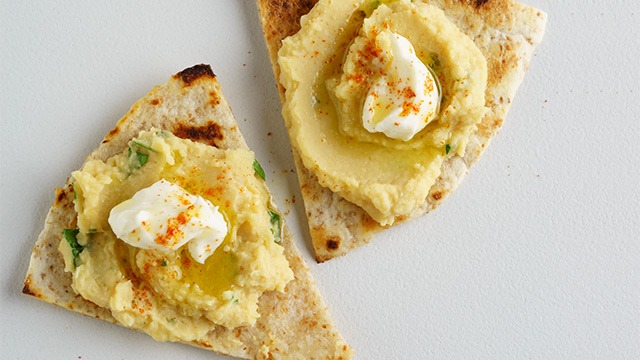 Try this easy recipe for hummus: it's really easy to make. All you need to do is blitz a few pantry staples together!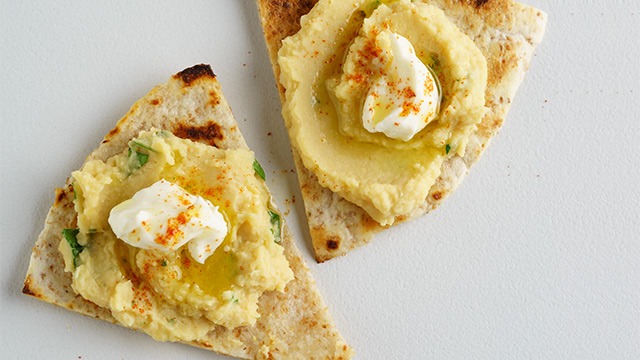 Hummus Spread Recipe
Blitz a few ingredients together for an irresistible hummus spread for toasted chips!
Ingredients
Hummus Spread Ingredients
1 1/2

cups

chickpeas (garbanzos)

cooked or canned

2

cloves

Garlic

chopped

lemon zest

grated

2 to 3

tablespoons

lemon juice

1/4

Cup

extra virgin olive oil

Salt

to taste

2

tablespoons

flat-leaf parsley

tortilla triangles

toasted

paprika

for topping
Instructions
Pulse chickpeas, garlic, grated zest from 1 lemon, lemon juice in a food processor until smooth. (If mixture is dry, add chickpea cooking water, 1 teaspoon at a time.) Add extra virgin olive oil; pulse. Season with salt. Stir in flat-leaf parsley.

Spread hummus on a toasted tortilla triangle. Top with Greek yogurt and paprika. Drizzle with olive oil.