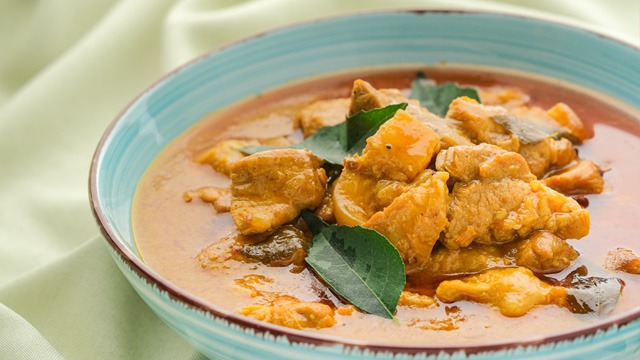 Curry powder comes in many flavors. The main ingredients of typical curry powder can include the ground spices turmeric, coriander seeds, cumin seeds, dried chili, peppercorns, dried garlic, dried onion, and dried ginger. The components of curry powders typically change in India according to where you are! That's why there are many different kinds of curry around India. 
If you're curious to try an Indian-style of curry, you need to try this version.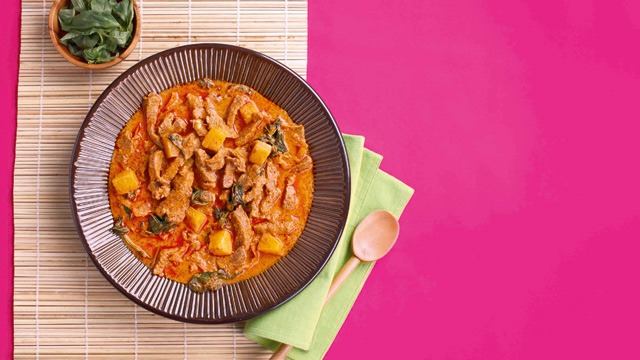 Everything You Need To Know About Curry
Posted in:
Cooking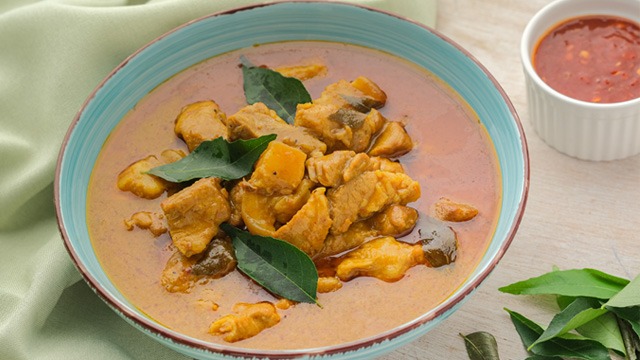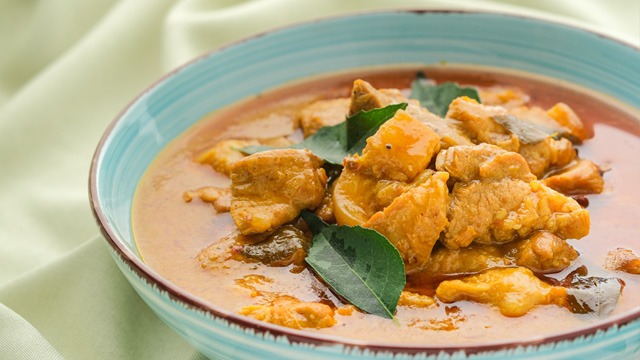 Indian Pork Curry Recipe
This pork stew recipe is loaded with spices to give you the best flavor.
Ingredients
Indian Pork Curry Ingredients
2

tablespoons

Sampaloc Pods

pulp only, seeds removed

3/4

Cup

water

1

stalk

lemongrass (tanglad)

1/4

Cup

red onions

chopped

1/4

Cup

chili paste

2

tablespoons

curry powder

2-3

pieces

fresh curry leaves

500

Grams

pork

cubed

1

Cup

water

1

250-ml pack

coconut milk (gata)

2

tablespoons

Soy Sauce

1

tablespoon

sugar

Salt

to taste

ground black pepper

to taste
Instructions
Mix sampaloc pulp with water. Squeeze and strain the sampaloc to make juice. Set aside.

Trim the lemongrass stalk 2 to 3 inches from the base. Discard the top and pound the stalk to release the lemongrass aroma. Set aside.

Heat up oil over medium heat in a medium pot. Add onions and saute until translucent. Then add remaining spices (chili paste, curry powder, and curry leaves) and cook together until the mixture is fragrant.

Add the pork cubes and continue to stir fry making sure the pork cubes are coated well with the spice mix.

After 5 minutes, pour in the tamarind juice, water, and coconut milk. Mix well and bring to a gentle boil. Season with soy sauce, sugar, salt, and pepper. Simmer for 45 minutes to an hour until pork is fork-tender. Serve while hot.