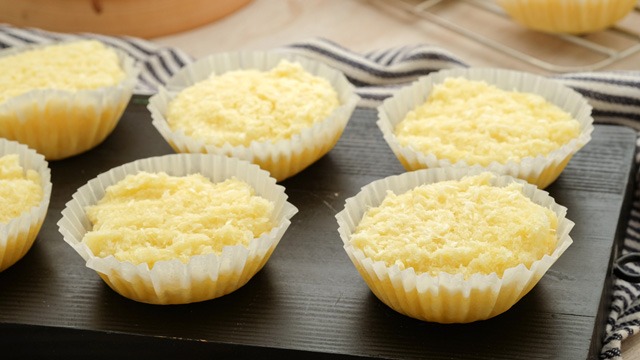 Leche flan is defined as a steamed caramel custard dessert. This Filipino version of a steamed custard is usually steamed in an oval tin, and then flipped over after it has set to reveal a shiny caramel top. Its smooth, silky, and melt-in-the-mouth texture makes it one of the most irresistible desserts.
Macaroons is a coconut-based cookie, not to be confused with French macarons. Macaroons are made with coconut, specifically with niyog or shredded coconut meat, condensed milk, and egg whites. These are usually baked in macaroon molds or small cupcake liners, and because they are usually bite-sized, it's difficult to just have one of these creamy yet chewy coconut cookies.
Each of these desserts is great on their own, but what if we told you that you can have both in one bite?
Enter: the lecheroons.
Leche flan macaroons, or lecheroons for short, are a cross between a leche flan and a coconut macaroon. This recipe is the easy version of the coconut macaroon recipe. It's a no-bake recipe, there's no need to separate eggs, and since these are steamed, not baked, there's no danger of ever overbaking these luscious treats. Just make sure to keep an eye on the water level in your steamer though; make sure it doesn't all evaporate! If the water level becomes too low, you can simply remove the steamer basket and add more water. Don't worry; unlike baked treats, the lecheroons won't be in danger of sinking if you do. 
Need more reasons to fall in love with this recipe? 
Normally, when we think of combining two desserts, it would mean twice the work. But in this case, the leche flan macaroons actually cut the work in half. Unlike the traditional leche flan where you need to prepare the caramel first before adding the custard mixture, this recipe only requires you to mix the custard before adding in the coconut. 
These are even richer than your typical macaroon since the egg yolks are not removed from the batter. They are extra creamy, sweet, and addictive confections that will leave you craving for more! Ready to make your own lecheroons?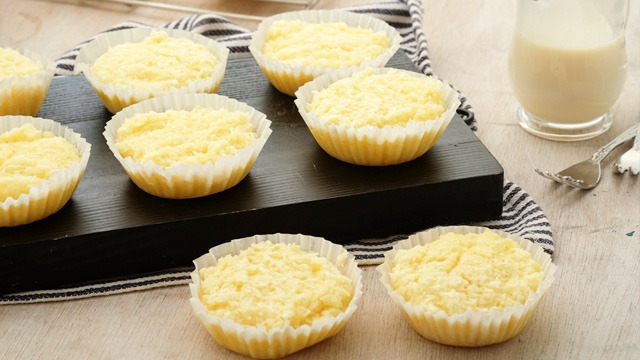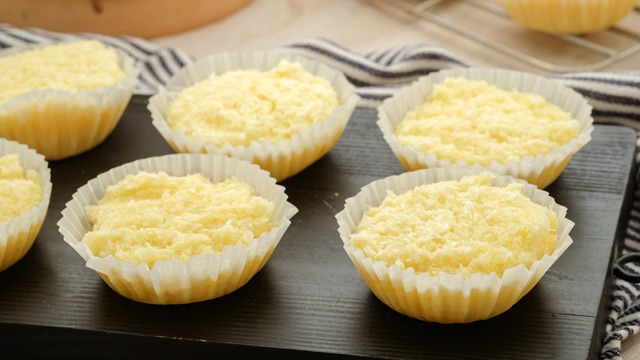 Leche Flan Macaroons Recipe
These no-bake confections are super creamy and sweet, it's addictive.
Ingredients
Leche Flan Macaroons Ingredients
4

large

eggs

200

Grams

desiccated coconut

1

300-ml can

sweetened condensed milk

1/2

Cup

unsalted butter

melted

1

Cup

sugar

1/2

teaspoon

vanilla flavoring
Instructions
Prepare a steamer. Line a cupcake pan with liners. Set aside. 

In a large bowl using a whisk, whisk eggs until frothy. Add the desiccated coconut, condensed milk, melted butter, sugar, and vanilla flavoring, and stir until well combined. Drop spoonfuls of the mixture into the prepared cupcake pan, filling each liner until 3/4 full.

Steam for 20 to 25 minutes over medium heat. Once set, remove from the steamer and cool completely. Repeat with any leftover coconut mixture. Serve when cooled.