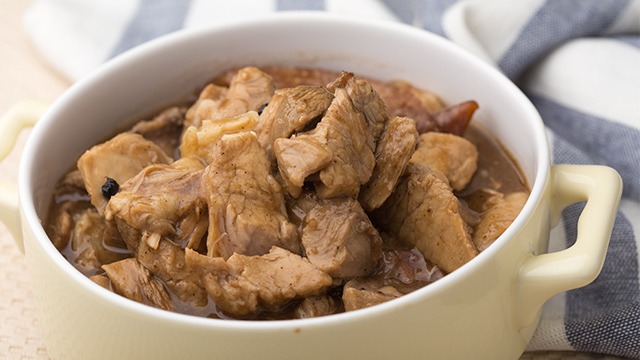 Filipinos love to indulge in lechon, or a whole roasted pig. However, there is always a bit of the lechon leftover, no matter how big a gather you have. For many, they get smart and use leftovers from the lechon to turn any extra pork leftovers into a tasty lechon paksiw.
How do you make lechon paksiw? 
This lechon paksiw recipe uses many leftovers! You could say that this recipe is the result of trying to make use of every part of the lechon into a new meal and that includes any leftover lechon sauce, too!  So to make an easy lechon paksiw recipe, you'll need any leftover pork and lechon sauce, some tangy vinegar, brown sugar, and black peppercorns to make a new dish. All you're really doing is making a more flavorful sauce that the leftover lechon can simmer in. It's tasty, tangy, sweet, savory, and already has all the flavors you expect from a tender, roasted lechon.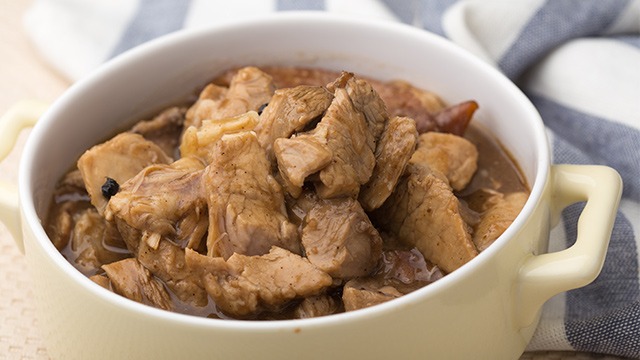 Lechon Paksiw Recipe
Make a sweet lechon paksiw with your leftover roast pork!
Ingredients
Lechon Paksiw Ingredients
500

g

leftover lechon

2

tablespoons

canola oil

2

tablepoons

white onion

chopped

4

pieces

Garlic

peeled and crushed

1/2

tablespoon

ginger

sliced

1

piece

laurel leaf

1/2

tablespoon

peppercorns

2

tablespoons

Vinegar

1

Cup

lechon sauce

1/2

Cup

water

1

teaspoon

brown sugar

1

teaspoon

Soy Sauce

Salt

to season
Instructions
Heat canola oil over medium heat in a pot. Sauté onions, garlic, ginger, laurel leaf, and peppercorns for 1 minute. Add the vinegar and allow to boil for 2 minutes. Add the lechon and cook for another 2 minutes.

Add the lechon sauce, water, brown sugar, and soy sauce. Bring to a boil. Simmer over low heat for 15 minutes. Season to taste as desired.