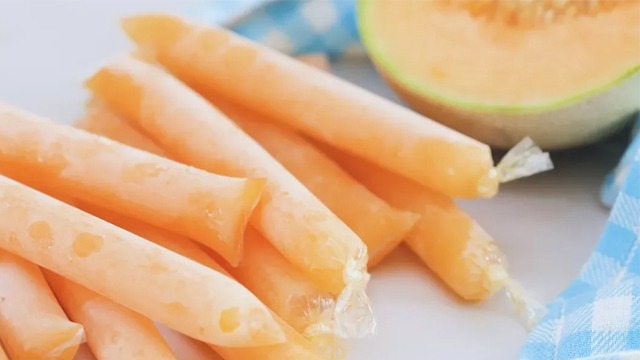 Melons are plentiful during our dry season, so it's no wonder that you can take advantage of the summer heat to enjoy this fruit. Instead of making the usual fruit shakes from ripe melons, we funneled the sweet juice into ice candy bags for a treat that will cool you off. It's a sweet and delicious fruity treat that you can eat whenever you need to beat the heat.
What Is Melon Ice Candy?
Ice candy
 is a simple yet tasty icy treat made from a flavorful liquid turned into ice in the form of easy-to-hold sticks. These are commonly made with simple fruit juices but there are variations that can be more flavorful. You can try making these with buko juice, 
watermelon
, 
mango, avocado, lychee
, 
buko pandan
, or even a decadent 
strawberry cheesecake
 version! Modern takes can even be made with 
milk tea
 or 
chocolate milk
!
How To Serve Melon Ice Candy
There is no other way to serve this simple icy treat other than frozen. These need to be fresh from the freezer so they will stay ice cold longer as you eat them. 
How To Make Melon Ice Candy 
Ice candy is very easy to make. In fact, you can pour any premade juice into an ice candy bag, freeze it, and call it ice candy. However, there is something truly refreshing when it's a fresh fruit juice that you use to make these icy treats. You only really need two to three ingredients: melon fruit, water, and sugar to ensure it's sweet enough to your taste.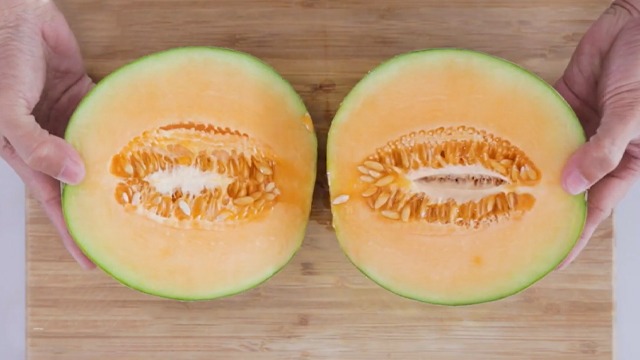 You start with preparing your fruit; in this case, the melon needs to be cubed after removing the seeds and rind. Add these to a blender along with water and sugar to taste. The water ensures you have a mixture that's liquid enough to be an ice, not a slush. 
Once your mixture is ready to freeze, you'll need ice candy bags and a funnel. The ice candy bags are easy to source from your nearest supermarket. These are long and narrow plastic bags which is why the funnel will come in super handy when ready to fill! Use the funnel to easily fill the bags.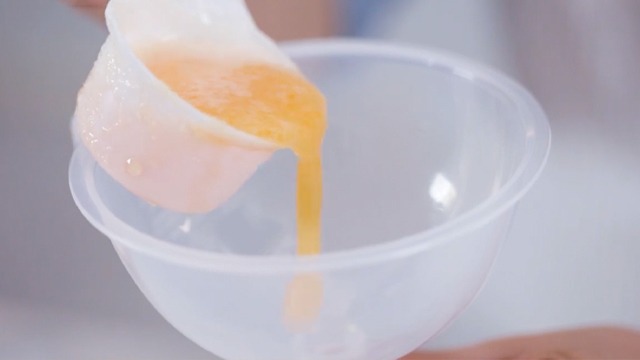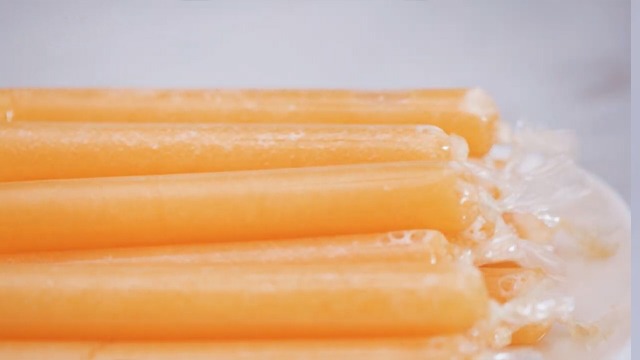 ADVERTISEMENT - CONTINUE READING BELOW
Recommended Videos
Make sure to leave about 2 inches at the top of each bag so you can easily tie the tops. Then these are ready to be frozen which can take 4 to 6 hours or up to overnight to completely freeze through. 
Tips To Make Great Melon Ice Candy 
1 Process the melon juice well.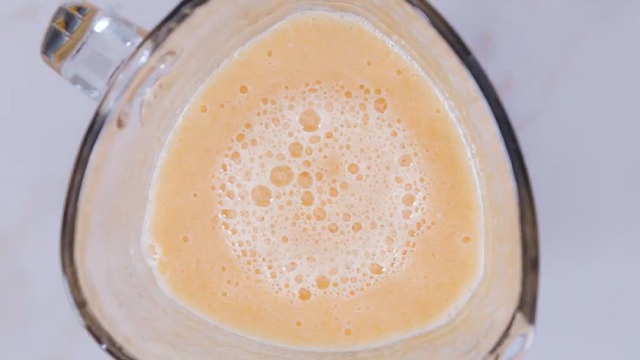 The melon is pulpy fruit so it's good to process the fruit until it's pureed well. This makes it easy to pour into the ice candy bags using the funnel since you don't have any chunks to push down the spout. 
2 Add small chunks. 
This may sound counter to what we just said but little chunks can be a delightful bite as you eat your ice candy. While these ices are meant to be sucked on to keep you cool and refreshed, it's also a sweet treat! Give it some texture with tiny little bits of melon still evident in the puree and you might enjoy your ice better. 
3 Mix and match with other fruit juices.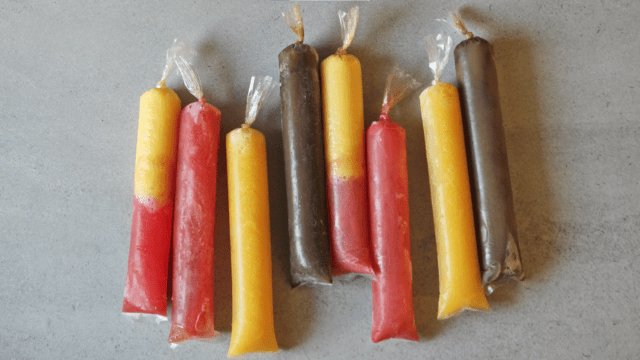 Yes, you can mix and match your ice candy with other flavors beyond the usual fruits like melon! Use mango, watermelon, and even orange and calamansi juice to make your kind of ice candy. In fact, if you're feeling extra, why not do a two-toned ice candy by adding one fruit juice, freezing it, then topping it off with another? This makes it easy to not have to choose between your favorite fruits. 
4 Use honey, agave, or other sweeteners. 
You do not have to add sugar. In fact, if the melon is so sweet, you may not need to add any at all! If you do want to add a sweetener but not sugar, you can use alternative sugars such as honey, agave, stevia, or even stir in the powdered versions, too. 
How To Store Melon Ice Candy 
Keep ice candy ice cold in the freezer until you're ready to eat one! If you are going out and want to bring these ices with you, you can keep it super cold with a neat trick using salt. Here's what you do: 
Fill your container with ice cubes. 
Sprinkle 1 tablespoon rock salt per 1 cup ice cubes and toss together. 
Add ice candy sticks to the ice and cover them with the salted ice. 
Why does this work? Salt lowers the freezing point of water aka the ice and in essence, salt melts the ice. However, since the water now has a lower freezing point, the water needs to be colder to become ice so the more ice you add, the colder it will be. The trick here is to make sure that you only add enough salt to ice to lower its freezing point but not too much or else the salt will melt the ice. 
Watch: How to Make Melon Ice Candy Recipe Video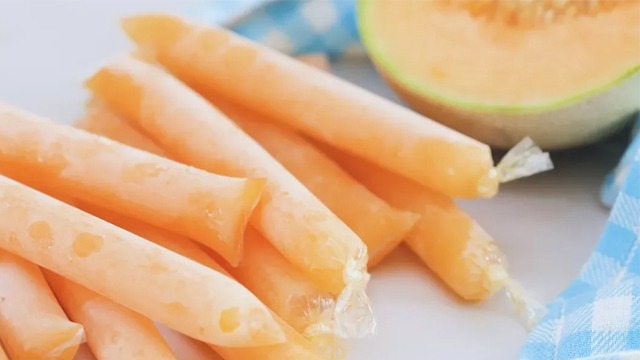 Melon Ice Candy Recipe
This takes you back to your childhood for the most refreshing icy treat of the summer!
Ingredients
Melon Ice Candy Ingredients
1

piece

ripe melon

seeds and rind removed, cut into cubes

4

tablespoons

sugar

or to taste

1

Cup

water

or as needed
Instructions
Puree melon chunks, sugar, and water in a blender.

Using a funnel and a 1/3 cup measuring cup, fill each ice candy bag with 1/3 cup of the melon mixture. Twist and tie to seal. Repeat with the remaining mixture. (You can stand the ice candy bags in a tall jar or glass to help you fill the bags easily without it falling over.)

Place in the freezer, and freeze overnight or at least 6 hours. Pack in ice with salt until ready to eat.