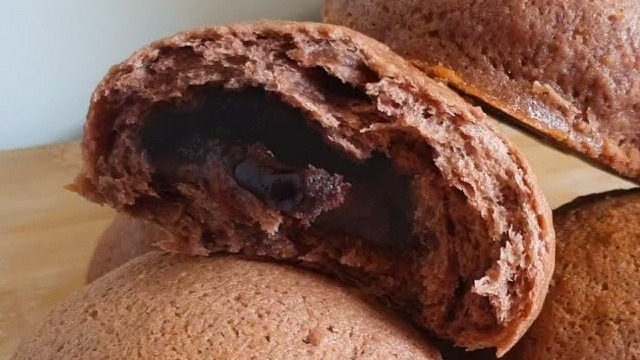 Did you grow up drinking Milo, a milky chocolate drink powder that you craved to spoon straight from the jar into your mouth, too? If you did, then you would know how delicious Milo is and how versatile it can be if used in other ways!
One such way you can Milo is as an easy sheet cake, candy such as pastillas or brownie brittle, iced as a popsicle or ice candy, as buttercream icing, or as the flavoring for muffins or bread buns like this.
What is Milo Buns?
Milo can be used in many ways beyond dissolving it into milk as a beverage, and one way to make it onto your plate is to add it to your morning pandesal. Pandesals are a staple bread and if you think about it, it's a bread bun! It's sweeter than its Western counterparts so adding Milo to the bread dough is not a wild tweak. It's just a genius idea!
That's not all. These are not your ordinary bread rolls either. These are what are also known as coffee buns because of the cookie topping that these sport. The buns are covered in this sweetened topping that make these the perfect match to a hot cup of coffee!
How To Serve Milo Buns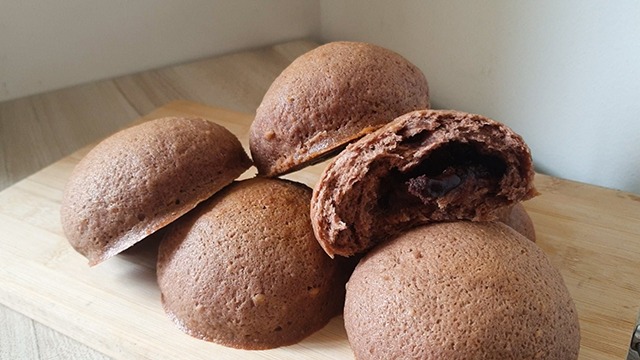 These buns are awesome as they are since they already have a crackled cookie topping and a buttery Milo center. However, they can be made better if you so desire. Smear some more butter into these buns while they're still hot to melt it and become even more irresistible! Smooth (or chunky!) peanut butter would be a delicious complement to its subtle malt chocolate flavor!
Got a jar of Nutella or some other chocolate-hazelnut spread on hand? Double up on the chocolate flavor with one of the different kinds of chocolate spreads you can use as even more palaman.
How To Make Milo Buns
If you know have made or know how to make bread dough, you're already ahead of the game, and this recipe will be a breeze! The bread dough is straightforward with the addition of the Milo into the flour mixture. These are kneaded until smooth, left to rise, and then formed into dough balls. You can bake these as is but we don't want to stop there!
What makes these buns more appetizing than your usual bread roll is the Milo cookie topping and the Milo filling!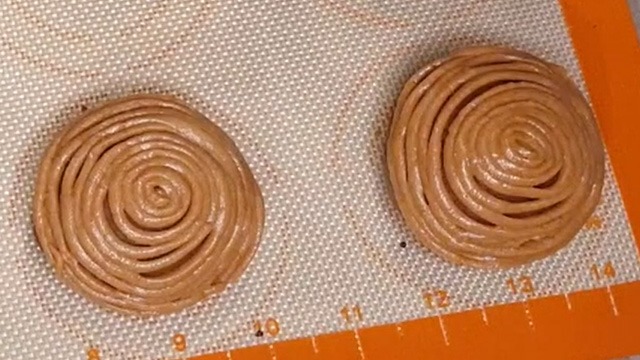 Before the buns are baked, the buns are piped with a sweet cookie topping that will melt as it rises and bakes. The topping creates a sweet coating that covers the bread buns entirely. It's not a hard coating but it does deliver a fantastic touch of tacky sweetness when you bite into them. Plus, the buttery Milo filling that you stuff into each bun inside is another indication that you're a big fan of Milo!
ADVERTISEMENT - CONTINUE READING BELOW
Recommended Videos
Tips To Make Milo Buns
1 Always check your yeast.
It's a hassle but if you're not a big baker and use up all the yeast you have within a few weeks, you may need to check the yeast you do have on hand. This is easily done before you even start baking so you know you have time for a quick visit to the bakery supply store or the supermarket.
To check your yeast, just dissolve 1 teaspoon each sugar and the instant or dry active yeast into some lukewarm water no hotter than 80 degrees F or 27 degrees C. Set this aside. If it froths up, your yeast is still alive and can be used. If not, you're best buying a new pack.
2 Make the cookie topping ahead of time!
Everyone is busy and if you're one of those people who do not always have the privilege of time, you can make this bread recipe ahead of time! You can make the bread rolls the night before and store, covered, in the refrigerator right after forming them into balls. The cookie topping can be piped into rounds on a silicone mat or parchment paper and chilled until firm. Stack these up, kept separated with parchment paper, and store them chilled until you're ready to bake. Gently balance them on top of each bun before baking and these will melt and still coat your buns as it bakes.
How To Store Milo Buns
These Milo buns are still bread so the best way to store bread is in an airtight container on your kitchen counter. These can also be refrigerated, wrapped, for longer storage for up to 1 week as desired. Just warm them up in the oven toaster or air fryer for a quick snack when you're getting the urge to munch!
Watch: Milo Buns Recipe
Milo Buns Recipe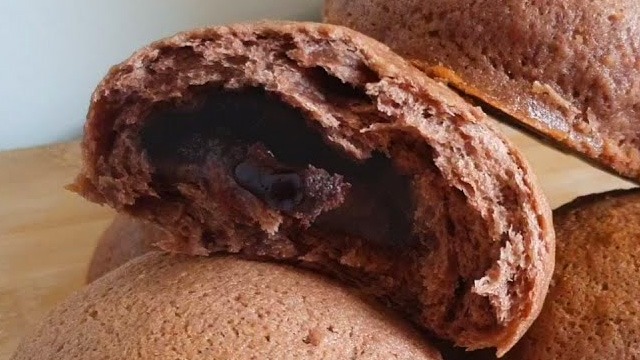 Milo Buns Recipe
Perfect paired with coffee!
Ingredients
Milo Buns Ingredients
2/3

Cup

fresh milk

warmed (about 150 ml)

4

tablespoons

powdered chocolate drink (we used Milo)

1 1/2

teaspoons

Instant yeast

1

medium

egg yolk

1 1/2

tablespoons

white sugar

1 3/4

cups

all-purpose flour

1/4

Cup

powdered chocolate drink (we used Milo)

2

tablespoons

unsalted butter

room temperature

1/2

teaspoon

iodized salt

or any fine salt

4

tablespoons

unsalted butter

room temperature

1/4

Cup

Powdered SUgar

sifted

1

medium

Egg

1

teaspoon

powdered chocolate drink (we used Milo)

dissolved in 2 teaspoons hot water

1/3

Cup

all-purpose flour

sifted

1/8

Cup

powdered chocolate drink (we used Milo)

8

small cubes

unsalted butter

16

teaspoons

powdered chocolate drink (we used Milo)
Instructions
Mix Milo powder with warm milk. Dissolve yeast in Milo milk mixture. Let stand for 3 minutes. 

 Add sugar, egg yolk, and sifted flour. Mix.

Add softened butter and salt. Knead the dough until the gluten develops and the dough is manageable. 

Place in a lightly flour-dusted bowl and cover with a damp cloth or cling wrap. Let dough rest for one hour. 

While waiting, prepare cookie topping. Mix butter with powdered sugar. Add egg and Milo and water mixture. Add flour and milo powder. Mix well. Spoon into a piping bag and chill until ready to use.

After one hour, divide the dough into 8 pieces and shape into rounds. Cover and let rest for 10 minutes.

Lightly stretch out each dough ball and fill with a cube of butter and 2 teaspoons Milo powder each. Seal tightly, and lightly roll into a ball with a cupped hand. Cover and let rest for another hour.

Preheat oven to 350 degrees F or 180 degrees C.

Swirl the cookie topping mixture on top of each bun. Bake for 20 minutes. Cool on rack. Best served warm!