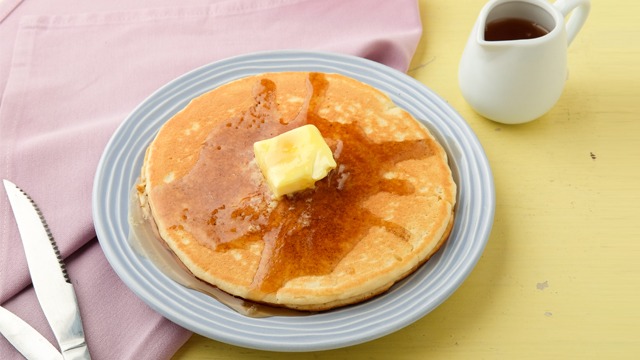 You can make a delicious, fluffy pancake that's just for you! There's no need to make more than you can eat ever again because this recipe is perfectly sized for one hearty-sized pancake. All you need are your trusty measuring spoons, a fork and some bowls (even mugs will do) and you're good to go.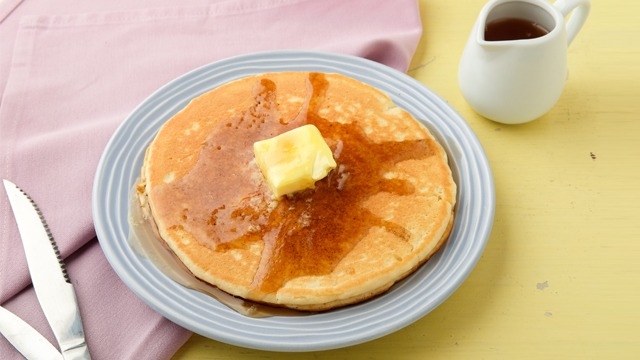 Fluffy Pancake for One Recipe
Have a delicious fluffy pancake just for you!
Ingredients
Fluffy Pancake for One Ingredients
3

tablespoons

fresh milk

1

tablespoon

apple cider or white wine vinegar

6

tablespoons

all-purpose flour

pinch

Salt

1/4

teaspoon

Baking soda

sifted

1

tablespoon

Egg

beaten

2

tablespoons

unsalted butter

melted

1

tablespoon

sugar

Oil

for frying
Instructions
In a cup, mix together milk and vinegar then set aside for at least 5 minutes to make buttermilk.

Meanwhile, in another bowl, mix flour, salt, and baking soda together. Set aside.

When buttermilk is ready, add egg, melted butter, and sugar. Whisk well with a fork.

Add the milk mixture into the flour, and beat until smooth, making sure to mix ingredients well.

Lightly grease a nonstick pan with oil and place over medium-low heat. Once oil is hot, pour in your pancake batter. Once mixture starts to bubble and the edges are set, flip the pancake. Cook for a few more seconds until the center has risen and set.

Remove from the pan, and serve immediately while hot with butter, syrup, and fresh fruits as desired. [ArticleReco:{"articles":["10045"]}]