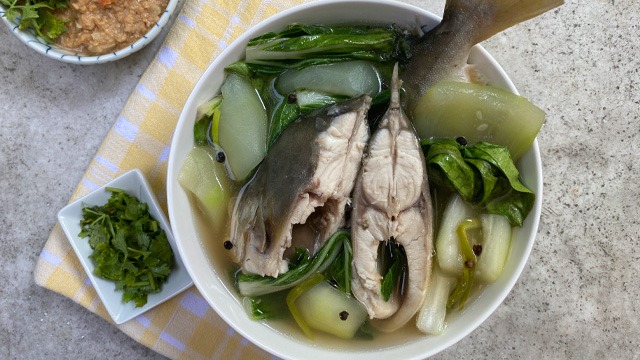 The pompano fish, also spelled "pampano", is one of those unique fish because it doesn't require you to remove its scales. That's because it has very tiny scales which are edible and give the fish a shimmery silver look. It's delicious and meaty fish overall that is easy to prepare and cook, which is one reason why it's so popular. 
If you're getting tired of cooking and eating the same pompano dish, why not try this pesang isda recipe that uses the pompano? 
What is a pesang isda recipe? 
A pesang isda recipe is actually a version of another common ginger soup dish: the tinolang manok. Essentially, the pesang isda recipe is a simmered fish dish in ginger soup. The difference between tinola recipe and a pesang recipe, apart from the main protein, is what else is in the dish. 
For tinola, this normally means the dish also includes green papaya (It can be sayote if you're on a budget or can't find green papaya in the palengke or supermarket.) and malunggay leaves. The pesang isda recipe uses cabbage and/or pechay as its green vegetable. Both soup dishes include ginger as their main flavoring ingredient. The chicken for the tinola and the fish in the pesang dish are simmered in the ginger-infused broth until cooked and the veggies are tender. 
How to serve pesang isda
One of the unique aspects of the pesang isda is that some recipes include a dipping sauce that is commonly served with the dish. For this recipe, that is one appetizing component of the dish that elevates it from ordinary to extraordinary. Made with a base of miso paste, it's the salty condiment that normally might be patis. Try this version that uses the Japanese ingredient and see if your favorite dishes soon include this pesang pompano recipe.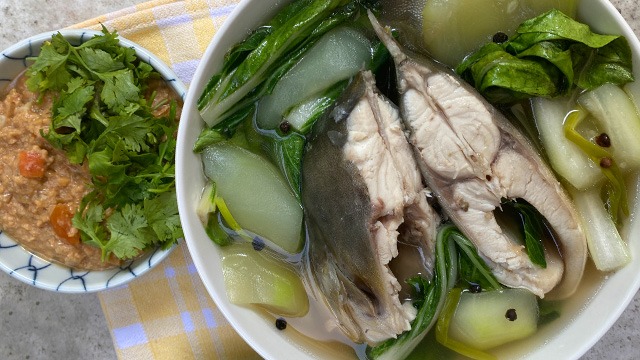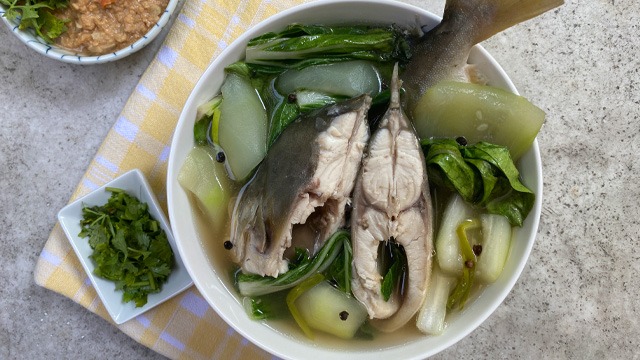 Pesang Pompano Recipe
This easy pompano recipe is delicious and satisfying.
Ingredients
Pesang Pompano Ingredients
5

cups

rice washing (hugas bigas) or water

1

1-inch piece

ginger

peeled and pounded

6

stalks

green onions

2

teaspoons

black peppercorns

2

teaspoons

Salt

500

Grams

Pompano

cleaned and sliced into 3 to 4 pieces

500

Grams

upo (bottle gourd)

peeled and cut into wedges

2 1/2

teaspoons

patis (fish sauce)

250

Grams

pechay Tagalog

1

tablespoon

vegetable oil

1

medium

red onion

chopped

3

cloves

Garlic

chopped

1

piece

tomato

chopped

180

Grams

white miso paste (shiro miso)

2

teaspoons

patis (fish sauce)

1/2

Cup

fresh cilantro

to serve
Instructions
Combine rice washing, ginger, green onions, peppercorns, and salt in a pot over medium heat. Bring to a boil.

Lower heat and simmer for 3 minutes. Add pompano and upo. Simmer until cooked, about 6 to 8 minutes.

Add fish sauce and stir. Drop in pechay Tagalog and simmer for 1 minute.

Make the miso sauce: Heat oil in a pan over medium-high heat. Saute onion, garlic, and tomato until fragrant. Add miso and stir well. Pour ¾ cup soup from the pesang pompano into the pan. Mix and cook for 3 minutes.

Season with fish sauce and cook for another 2 minutes. Serve pesang pompano hot with miso sauce and chopped cilantro on the side.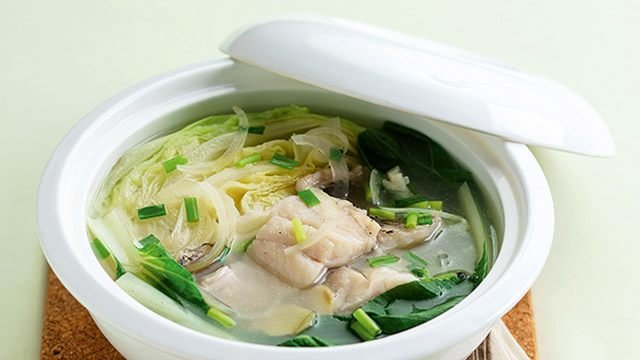 Pesang Isda Recipe
Posted in:
Recipe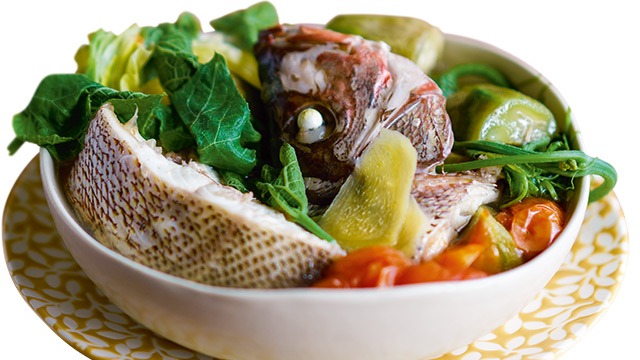 Pesang Maya-Maya (Red Snapper Stew) Recipe
Posted in:
Recipe