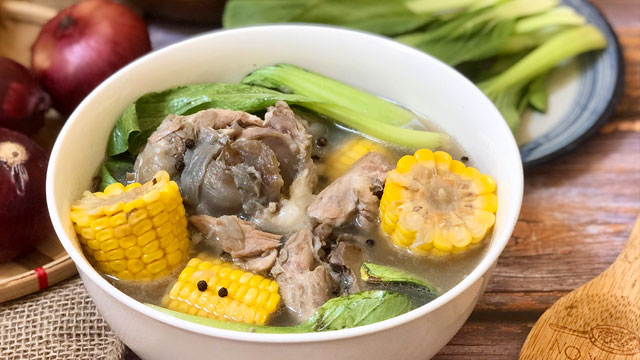 Bulalo is normally made with beef but swapping it and making a pork version is just as delicious! For this version, the affordable meat cut pork pata is used. The resulting soup is not only delicious, but it also becomes slightly thickened from the gelatin in the pork. Yum!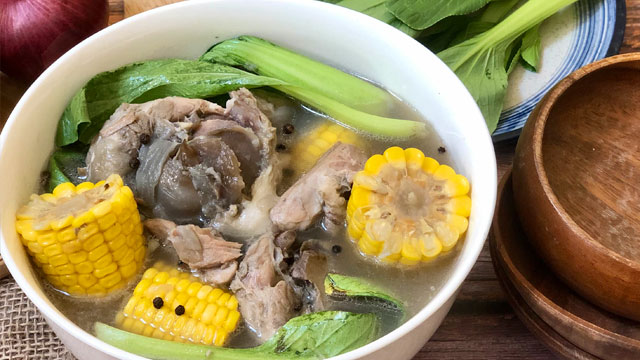 Pork Bulalo Recipe
Use an affordable pork cut!
Ingredients
Pork Bulalo Ingredients
6-7

cups

water

divided

500

Grams

pork pata

sliced

1

medium

red onion

quartered

5

cloves

Garlic

crushed

2

teaspoons

whole black peppercorns

2

tablespoons

fish sauce (patis)

1

piece

corn

cut into 4 segments

1

bunch

baby bok choy

Salt

to taste
Instructions
Boil 3 cups water in a pot. Add the pork pata. Skim off the scum on the surface, simmering for about 20 minutes.

Discard the liquid and clean the cooking pot. Clean the pata pieces under running water to remove any scum stuck to the meat.

Return the pata to the clean pot and add the onion, garlic and whole black peppercorns. Cover with the remaining water. Boil for 50 minutes or until the pork is tender.

Add the corn segments and continue boiling until the corn is cooked around 20 minutes. Add patis and salt to taste.

Turn off the heat. Add the baby bok choy. Let the heat from the broth wilt the bok choy. Transfer the meat and vegetables into a serving bowl. Strain the broth into the bowl to ensure a clean and clear broth. Serve with rice and patis and calamansi on the side.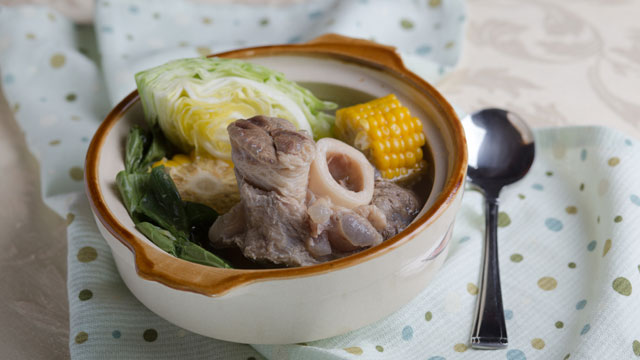 Bulalo Recipe
Posted in:
Recipe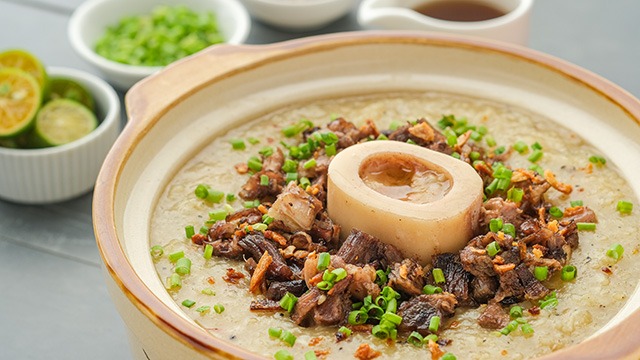 Bulalo Lugaw Recipe
Posted in:
Recipe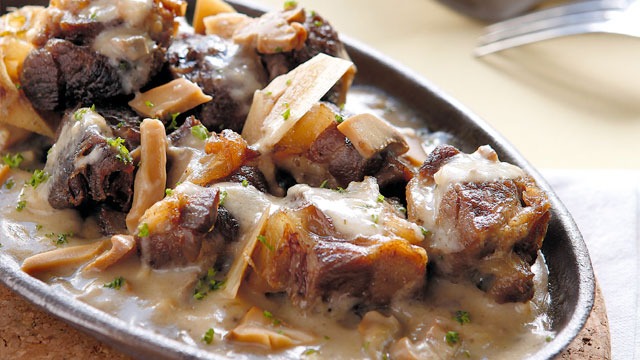 Sizzling Bulalo with Creamy Mushroom Sauce
Posted in:
Recipe