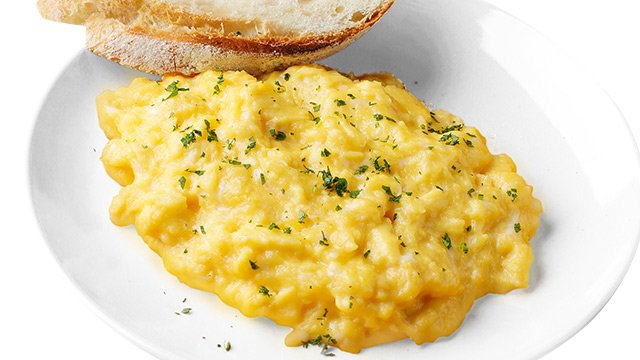 Learn how to make perfectly creamy and fluffy scrambled eggs for breakfast! All you need are the right tools and fresh eggs.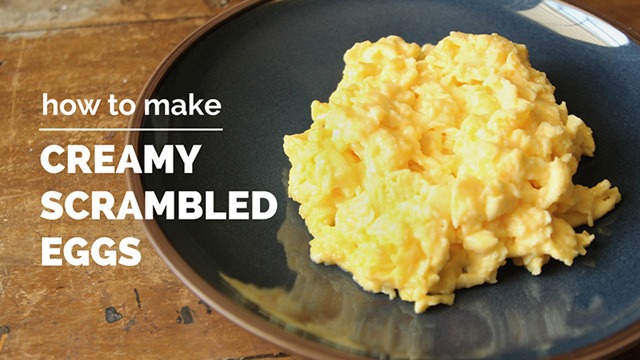 WATCH: How to Make Creamy Scrambled Eggs
Posted in:
Cooking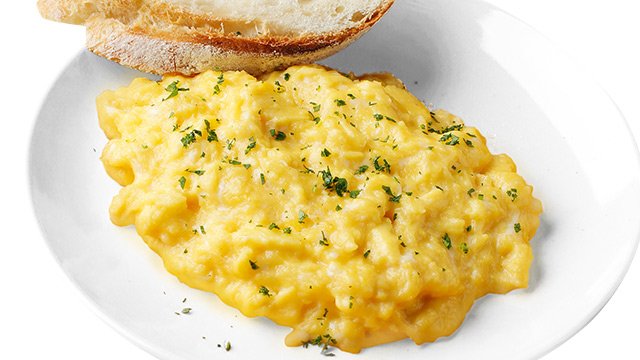 Creamy Scrambled Eggs Recipe
These scrambled eggs are fluffy and creamy!
Ingredients
Creamy Scrambled Eggs Ingredients
2 to 4

eggs

Salt

to taste

ground black pepper

to taste

Butter
Instructions
Break 2 to 4 eggs in a bowl and beat well, incorporating air in the mixture for light, fluffy eggs. Season eggs with salt and pepper.

Melt a knob of butter in a nonstick skillet over medium-low heat until frothy. Pour in beaten eggs; let them sit for 1 to 2 seconds before stirring.

Stir eggs constantly using a silicone spatula, pushing and folding the edges to the center. For larger curds, use big sweeping motions. For smaller curds, stir more rapidly in small circles.

Keep heat at medium-low and make sure to keep stirring. Remove the pan from heat if you think the eggs are cooking too quickly.

Right before the eggs are done (they should look set but a little undercooked), remove pan from heat and transfer eggs to a plate. The eggs will continue to cook in the residual heat. Season with salt and freshly ground black pepper. Garnish with chopped parsley, if desired. Serve immediately with toast or garlic fried rice.