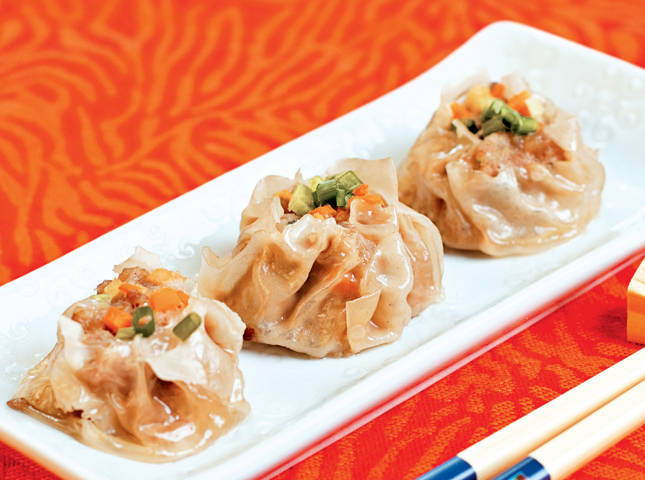 Updated as of March 20, 2023 by Ziggy Naguiat.

Siomai, a dumpling of Chinese origin, is hugely popular among Pinoys. It's eaten as a snack as well as a pairing with rice. What many don't realize is that you don't need to buy it! You can make siomai at home.
What is Siomai?
Siomai is a Chinese dumpling, which has become a beloved staple of the Filipino diet. Whether it's as a main dish or a side, for a midday snack or a late dinner, Pinoys naturally gravitate to a platter full of these delectable comestibles!
Siomai's origin comes from Chinese dishes called dimsum, a name that translates directly to "touch the heart". These are small dishes eaten usually for yum cha, or brunch, though they can be eaten at any time of day.
This recipe is a very basic siomai, and can be found in many Chinese tea houses with little variation. Because of that, you can easily add other ingredients to kick it up your way!
Table of Contents
• Tips to Make the Best Siomai
• How to Make Siomai Recipe Video
How to Serve Siomai
Siomai is often served in restaurants in small bamboo steamers. But for more casual occasions, they can be served in a nice platter, and paired with a dipping sauce. The sauce is usually plain soy sauce, which can be kicked up with some citrus juice, chili oil, or ginger slices.
Siomai is usually served as an appetizer or a snack but they are also delicious with hot steamed rice, and are even better with Chinese fried rice!
How to Cook Siomai
Siomai are easy to make, and the ingredients are readily available in your local market or grocery store. Mix all the ingredients together until they form a homogenous paste. Scoop about a tablespoon of the mixture onto a wrapper, fold, and seal.
You can top with some finely chopped pieces of carrots for color and flavor. Place inside a steamer and steam until cooked through. Garnish with some chopped spring onions for more color and flavor and serve with your best soy sauce.
Tips to Make the Best Siomai
1 Be sure to combine the filling thoroughly until it's really sticky.
This promotes even cooking of the filling, and also adds a tenderizing effect to make it softer when cooked. Mixing the meat filling in one direction also allows the fibers of the meat to break down and align with each other, so that it's easier to scoop out clumps of the filling later on.
2 Add a little cornstarch to the meat mixture.
Adding cornstarch to your meat mixture makes the it stickier, and translates to a smoother, less grainy bite once the siomai are cooked.
3 Top your siomai with boiled quail eggs.
Quail eggs add richness and flavor to already tasty siomai. Peeling them can be a hassle, but the end result will definitely be worth it!
ADVERTISEMENT - CONTINUE READING BELOW
Recommended Videos
4 Line the steamer with parchment paper brushed with oil before steaming the siomai
This ensures that the siomai do not stick to the bottom of the steamer while cooking, so the skins do not break when you are taking them out after. Nothing is worse than a siomai that's had its wrapper broken!
5 Try frying steamed siomai for a crispy meal.
Once the siomai has cooled and their moisture has reduced, you can fry siomai! Shallow fry in oil to make them gyoza-style with the bottoms nice and crispy, or deep fry them to make crunchy, tasty, golden brown morsels of flavor! If you want crispy siomai with less cleanup, you can also air fry siomai and you'll get the same effect.
How to Store Siomai
1 Cooked siomai keeps better and longer than raw siomai.
Cooked siomai can be kept in an airtight container for a week. Raw siomai mixture can be safely kept for a day.
2 The best way to store siomai for longer periods of time is by freezing it.
You can keep raw siomai filling for up to a month in a freezer in an airtight container before the quality goes down. But best to use it right away. Cooked siomai keep extremely well in the freezer, and make great snacks after nuking them for a few minutes in the microwave, or steamed again if you're so inclined.
Watch: How to Cook Siomai Video
Siomai Recipe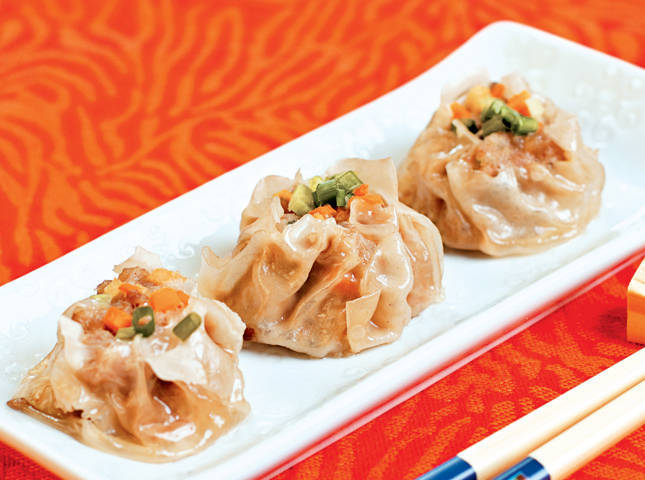 Siomai Recipe
This siomai recipe has oyster sauce to boost flavor!
Ingredients
Siomai Ingredients
1

kilo

pork

use ground pork

1/3

Cup

jicama (singkamas)

minced

1/3

cups

carrot

minced

1

large

onion

spring onions

chopped

1

Egg

3

tablespoons

sesame oil

5

tablespoons

oyster sauce

1

teaspoon

Pepper

1

teaspoon

Salt

2

teaspoons

sugar

Small

siomai wrapper

Soy Sauce

calamansi

sesame oil

chili paste
Instructions
Mix all the ingredients for the filling in a large bowl.

Spoon 1 tablespoon of mixture into each wrapper. Fold and seal.

Brush steamer with oil and boil water. When the water gets to a rolling boil, arrange the siomai in the steamer and steam for 15 to 20 minutes.

Serve with dipping sauce. 

READ THESE: MORE SIOMAI RECIPES