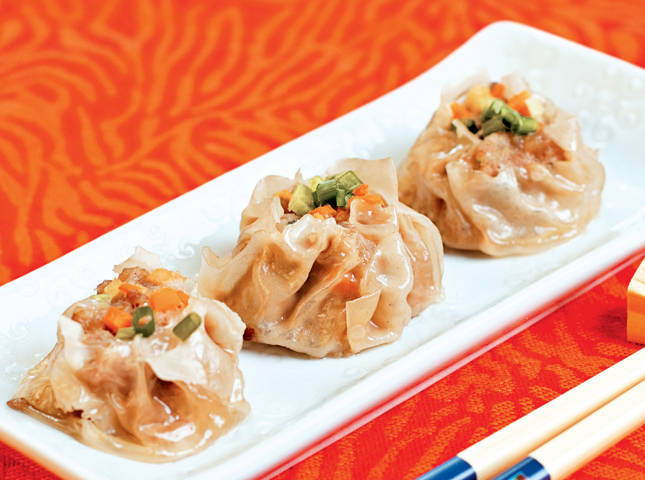 Siomai, a dumpling of Chinese origin, is hugely popular among Pinoys. It's eaten as a snack as well as a pairing with rice. What many don't realize is that you don't need to buy it! You can make siomai at home. 
You're probably wondering: 
Is it easy to make siomai? 
We think so! There's no need to be a pro to make it. In fact, wrapping the siomai is the least of your worries. It has to taste good first. There are many siomai recipes but we have another version that's pretty tasty. One little tweak automatically boosts its flavor! Try it and you will surely love it!
READ THESE: MORE SIOMAI RECIPES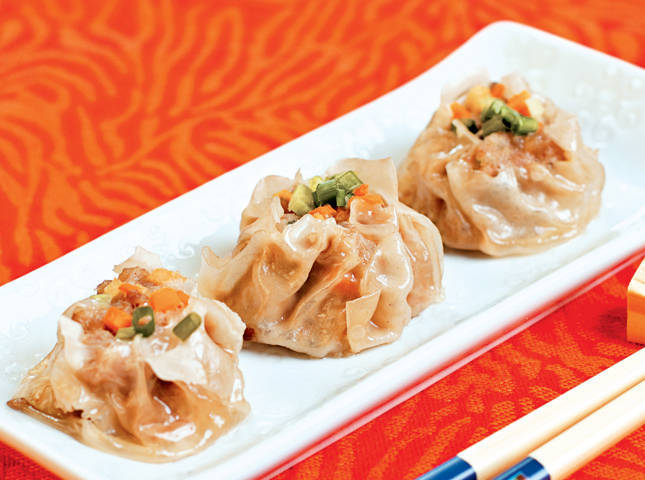 Siomai Recipe
This siomai recipe has oyster sauce to boost flavor!
Ingredients
Siomai Ingredients
1

kilo

pork

use ground pork

1/3

Cup

jicama (singkamas)

minced

1/3

cups

carrot

minced

1

large

onion

spring onions

chopped

1

Egg

3

tablespoons

sesame oil

5

tablespoons

oyster sauce

1

teaspoon

Pepper

1

teaspoon

Salt

2

teaspoons

sugar

Small

siomai wrapper

Soy Sauce

calamansi

sesame oil

chili paste
Instructions
Mix all the ingredients for the filling in a large bowl.

Spoon 1 tablespoon of mixture into each wrapper. Fold and seal.

Brush steamer with oil and boil water. When the water gets to a rolling boil, arrange the siomai in the steamer and steam for 15 to 20 minutes.

Serve with dipping sauce. 

READ THESE: MORE SIOMAI RECIPES