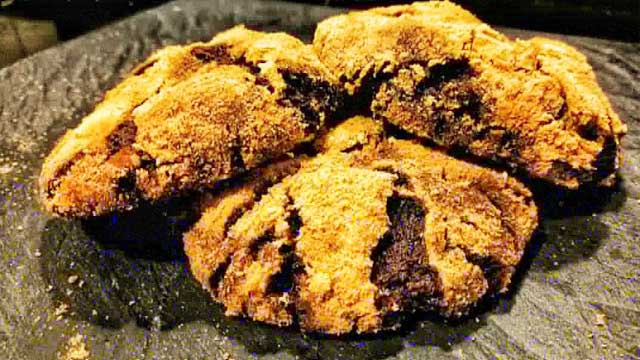 Give your usual chocolate crinkles a twist and try making this smores crinkles recipe!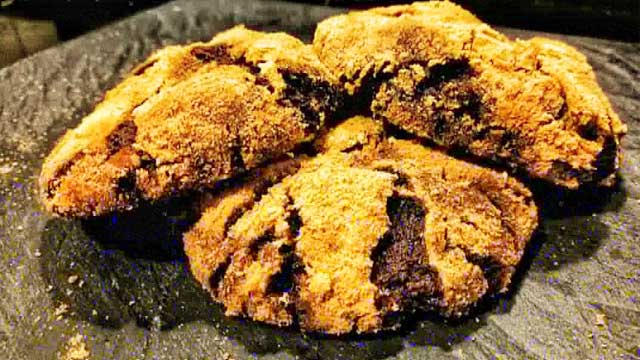 Smores Crinkles Recipe
Here's a recipe idea for your next snack!
Ingredients
Smores Crinkles Ingredients
2

cups

all-purpose flour

sifted

3

teaspoons

baking powder

1/2

teaspoon

Salt

1

Cup

unsweetened cocoa powder

1

Cup

white sugar

1/3

Cup

brown sugar

1

Cup

Greek yogurt

or can be substituted with 4 medium eggs

1/2

Cup

vegetable oil

1

teaspoon

vanilla extract

150

Grams

dark chocolate

melted

50

Grams

milk chocolate

or 10 tiles of Hersheys milk chocolate

5

pieces

large marshmallows

or 20 pieces small marshmallows

1/2

Cup

graham crackers

powdered
Instructions
Preheat oven to 350 degrees F or 175 degrees C. Mix sifted flour, baking powder, and salt in a bowl then add sifted cocoa powder. Mix well and set aside.

In a separate bowl, mix white sugar and brown sugar. Add greek yogurt or if using eggs, add them one at a time. Mix well then add vanilla extract and vegetable oil. Mix well.

Add melted dark chocolate. Mix well then combine the dry ingredients to the wet ingredients and mix but be careful not to over mix them. Once done, let the mixture freeze for 1 to 2 hours or chill overnight.

While waiting for the dough, prepare the graham crackers by putting pieces in a blender or food processor. Blend until it is fine or powdered and set aside.

To make the crinkles, take the chocolate cookie dough out of the freezer. Scoop 1 tablespoon of the chocolate dough then get a tile of chocolate, cut in half and put half in your dough. Scoop another 1 tablespoon of dough and put 1 small piece of marshmallow (if using large-sized marshmallow, cut them to quarters) then combine both dough and roll into a ball. Roll the chocolate ball into the powdered graham crackers. Repeat the same process to form more chocolate balls.

Bake for 10 to 12 minutes in the preheated oven. Let it cool.