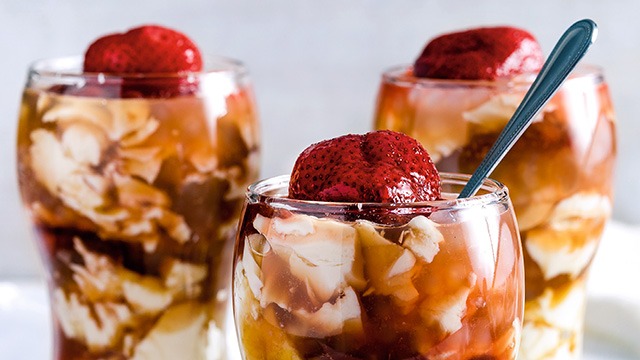 You don't need to head to Baguio to get your taho fix. It's so easy to make, wherever in the world you might be. Don't forget the sago!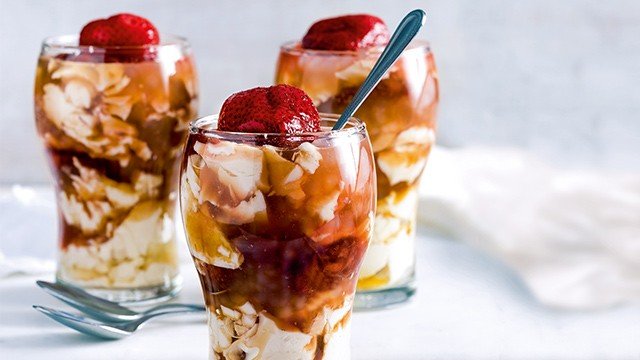 You Can Easily Make Strawberry Taho at Home
This strawberry taho recipe is a dream: mix silken tofu, strawberry sauce, and sago together for a delicious treat!
Ingredients
You Can Easily Make Strawberry Taho at Home
1

Cup

dark brown sugar

1

teaspoon

vanilla extract

1

Cup

strawberries

chopped, plus extra whole strawberries to garnish (optional)

1

Cup

Arnibal (caramelized brown sugar syrup)

2

packs

silken tofu

Mini Tapioca (Sago)

cooked, to top
Instructions
Make the arnibal: Combine sugar, 1 cup water, and vanilla extract in a saucepan. Bring to a boil. Lower heat and simmer until sugar is dissolved, about 8 to 10 minutes. Remove from heat and set aside.

Make the strawberry syrup: Combine chopped strawberries and arnibal in a saucepan. Simmer until strawberries are slightly translucent, about 5 minutes. Cool for about 20 minutes to thicken.

Place tofu in a heatproof dish. Boil water in a steamer and steam tofu for 8 to 10 minutes.

Scoop tofu into glasses, layering with sago and strawberry syrup. Garnish with whole strawberries.