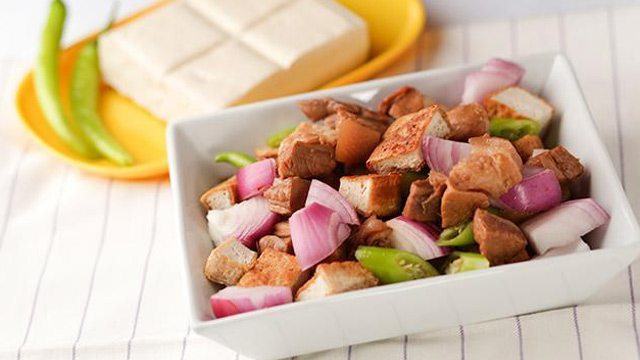 This all-time favorite Filipino appetizer is made from fried pork belly and fried tofu. The sauce for tokwa't baboy is easy-to-make: it is a mixture of vinegar, soy sauce, onions, and sliced chili peppers. Most Filipinos find this to be one of the best comfort foods and is typically paired with a delicious goto or lugaw. However, eating this dish on its own or with a serving of rice is just as tasty. This well-loved Pinoy appetizer is a cinch to make and takes very little time to put together!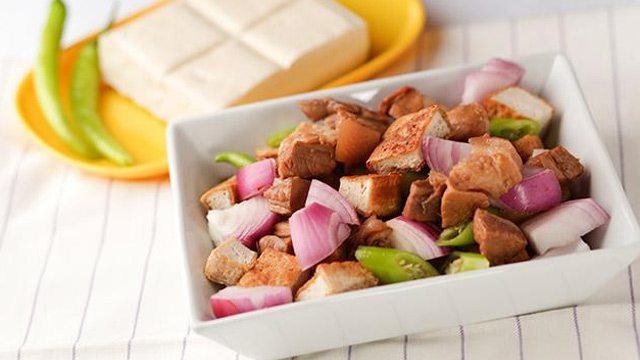 Tokwa't Baboy Recipe
This well-loved Pinoy appetizer is a cinch to make!
Ingredients
Tokwa't Baboy Ingredients
5

cups

water

1/2

kilo

Pork belly

Salt

to taste

Pepper

to taste

1/2

kilo

tofu

cooking oil

for frying

1 1/2

Cup

Vinegar

1/4

Cup

Soy Sauce

4

tablespoons

sugar

Salt

to taste

1

medium

red onion

diced

2

pieces

green finger chilies (siling mahaba)

sliced
Instructions
In a pot, 

boil liempo

 until meat is tender. Season with salt and pepper.

In a separate wok, fry the tofu one by one until golden brown.

Cut the fried tofu into cubes and slice the pork belly into bite-sized pieces then set aside.

Combine the sugar, salt, soy sauce, and vinegar in bowl. Simmer in a small pot and add 1 cup of the water used from cooking pork belly. Take away from heat and set aside. 

Add the onions and chili pepper. Add the cooked pork belly and let it simmer until the meat has absorbed the sauce.

 

Arrange the pork belly in a container and add the tofu. Drizzle some of the soy sauce mixture on top, if desired.