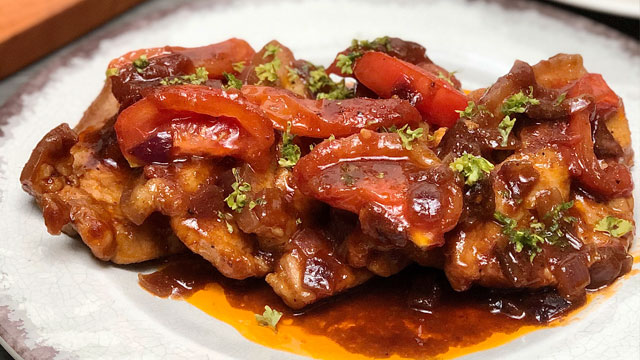 Braised pork is a classic Chinese pork recipe. It's the pork belly or liempo that is commonly used to make this classic dish. However, it's a popular cut. If you can't get your hands on a slab of this multilayered pork cut, you should try your braised pork recipe using other cuts that are just as flavorful and delicious. 
For this recipe, we used the pork steak cut. The pork steak is just as tender, juicy, and delicious as the pork chop. Also known as the blade steak or pork blade cut, it can be a tougher cut of meat but the good news is that it's a flavorful one that can be simmered and braised until tender. 
How do you make your braised pork dish tastier? 
Flavor isn't always just about salt. While salt is the universal flavor enhancer, the combination of other ingredients can elevate the main base flavor and make it even more delicious! This is where herbs and spices come into play. Braised dishes in Chinese cuisine is likely to have spices such as star anise, cloves, and even cinnamon sticks. For this recipe, ground cumin is the obvious spice that makes this taste different from other braised pork dishes. 
Using tomatoes as part of the braising liquid is a classic ingredient for many braised recipes and not just for Chinese dishes. You'll find tomatoes in Italian, American, and yes, even local dishes such as kaldereta, menudo, and afritada all using tomatoes. This is because tomatoes transform into an ingredient that is much tastier and more intense the longer it cooks. What does that mean for your dish? It means you get an umami-packed stew loaded with appetizing ingredients with the pork.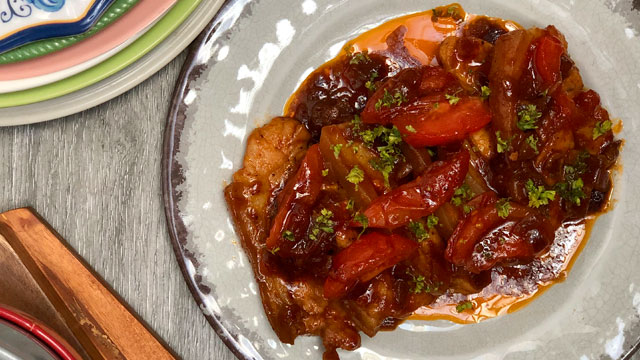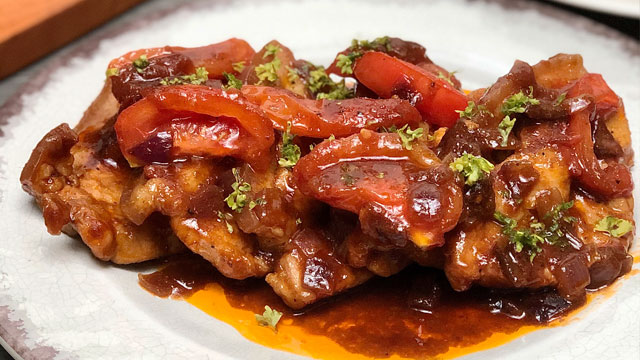 Tomato Braised Pork Steaks Recipe
These pork steaks are gently cooked until super tender and delicious!
Ingredients
Tomato Braised Pork Steaks Ingredients
5

pieces

pork steaks

3

tablespoons

Oil

1

medium

red onion

roughly chopped

6

cloves

Garlic

crushed

2

medium

tomatoes

sliced

1

tablespoon

tomato paste

1

piece

beef bouillon cube

1 1/2

cups

water

2

tablespoons

brown sugar

2

tablespoons

ground cumin

Salt

to taste

ground pepper

to taste
Instructions
Season the pork steaks in salt and pepper.

Heat oil in medium-high heat, brown the pork steaks on both sides. Set aside.

In the same pan, saute the garlic, onions, and tomatoes until fragrant.

Add the tomato paste, beef cube, water, brown sugar, and ground cumin.

Add in the pork steaks and braise until they are fork tender and the sauce has thickened coating the pork steaks.

Season with salt and pepper. Serve over rice.