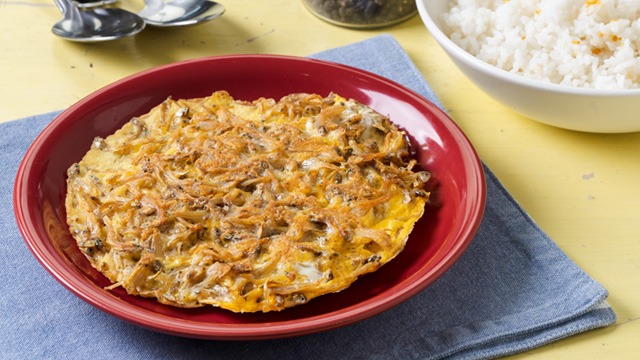 Who'd have thought that crunchy dilis (dried fish) would be so delicious in an omelet? While dilis are usually eaten as a snack (they're great when tossed in a spicy, sweet sauce, like in this sweet and spicy dilis reicpe), they can also be added to eggs and made into this crunchy and oh-so-satisfying tortang dilis recipe. 
Learning how to cook tortang dilis is so easy! The dilis are first fried to a crisp before being added to scrambled eggs. What you get is a hearty omelet with lots of crunchy bits. Make sure to cook a lot of rice, because we're certain you'll want seconds!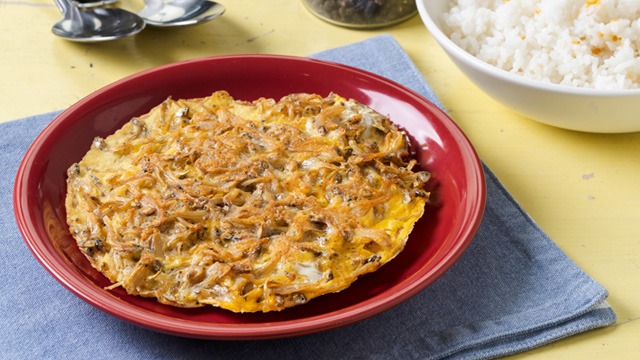 Tortang Dilis Recipe
Crunchy dried dilis makes a fantastic filling for this omelet.
Ingredients
Tortang Dilis Ingredients
1

Cup

cooking oil

1

Cup

dried dilis

small

2

large

eggs

ground black pepper

to taste

garlic rice

to serve
Instructions
In a small frying pan over medium heat, heat oil. Once hot, add the dilis. Cook the dilis, stirring, just until golden brown and crisp. Remove the pan from the heat, and using a slotted spoon, scoop the tiny fish from the hot oil and transfer to a paper towel-lined plate. Set aside.

In a bowl, beat the eggs. Lightly season with ground black pepper. Add the crunchy dilis to the eggs, and stir to coat.

In the same frying pan used to fry the dilis, drain the oil, reserving about 2 tablespoons in the pan. Add the egg and dilis mix to the hot pan, spreading the dilis out to the edges.

Cook until the edges are set and the center is firm before flipping to cook the other side. Remove from heat. Serve, sliced, with garlic rice.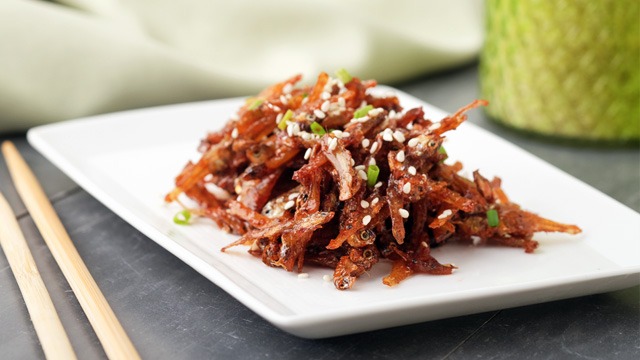 Sweet and Spicy Dilis Recipe
Posted in:
Recipe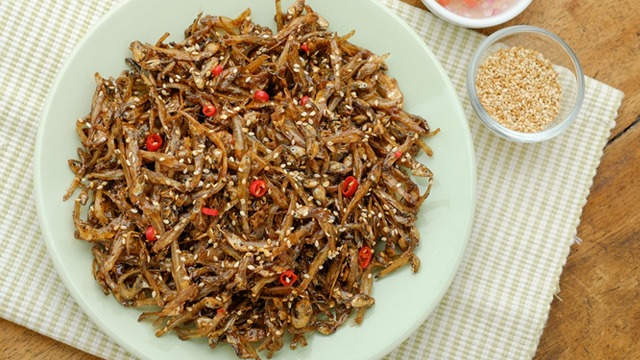 Spicy Dilis Recipe
Posted in:
Recipe