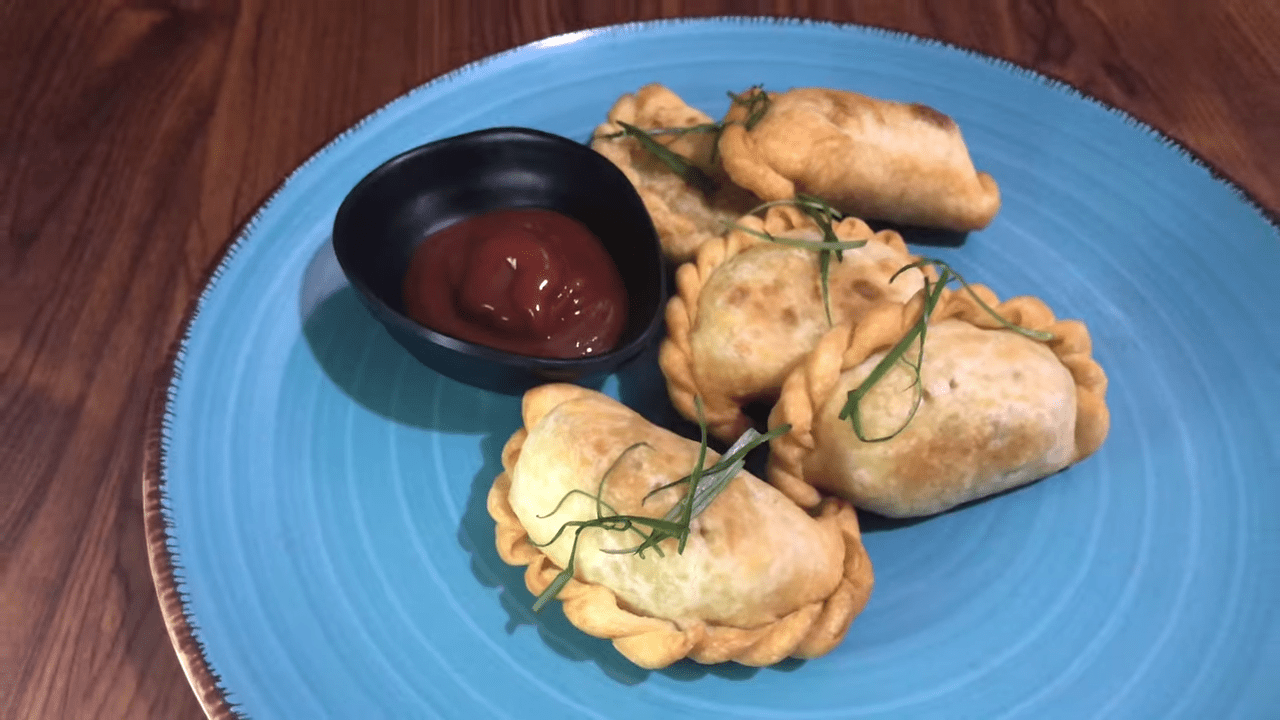 Opt for a tuna version of the classic Pinoy empanada.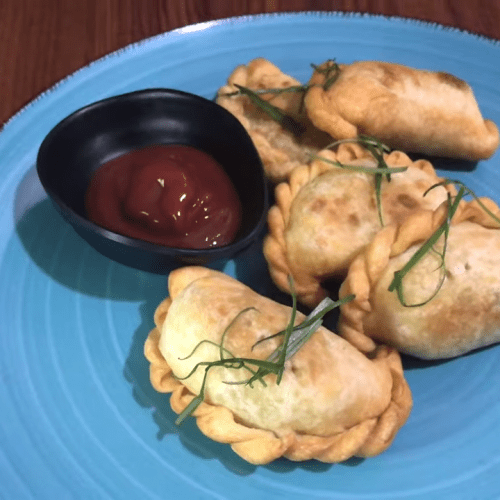 Tuna Empanada Recipe
It's easy to prepare!
Ingredients
Tuna Empanada Ingredients
3

pieces

Potatoes

1/2

piece

carrot

1/2

Cup

green peas

1/2

Cup

spring onions

chopped

1/4

teaspoon

ground black pepper

1/2

teaspoon

Salt

2

tablespoons

oyster sauce

2

187-gram cans

Tuna

drained

1 1/2

cups

all-purpose flour

1/4

teaspoon

Salt

2

medium

egg yolks

2

tablespoons

Butter

1/2

teaspoon

baking powder

3

tablespoons

cold water

cooking oil
Instructions
Start the tuna filling by steaming or boil potatoes for 25 to 30 minutes or until soft. Set aside.

Dice carrot into small cubes.

In a pan with boiling water, add diced carrots and green peas. Cook for 3 minutes. Once cooked, drain the water.

Mash the potatoes in a large bowl.

In the same bowl, add spring onions, diced carrots, and green peas.

Season with salt, black pepper powder, and oyster sauce.

Add tuna. Mix well. Set aside.

For the dough, in a bowl, mix flour, salt, egg yolks, butter, baking powder, and cold water until a dough forms.

Knead the dough for 8 minutes on the kitchen counter.

Place the dough in a plastic bag or cover with cling wrap. Let it rest inside the refrigerator for 30 minutes.

Once done, divide the dough into equal pieces. Cut and portion the dough. (If weighing, 30 to 34 grams is small, 45 to 49 grams is medium.)

Roll each dough piece into a round shape. Cover and let it rest for 5 minutes.

Assemble the empanada by rolling out each dough ball and placing the filling into the center. Fold the dough over the filling and pinch the edges closed. Crimp the edges as desired.

Fry in oil until golden brown.