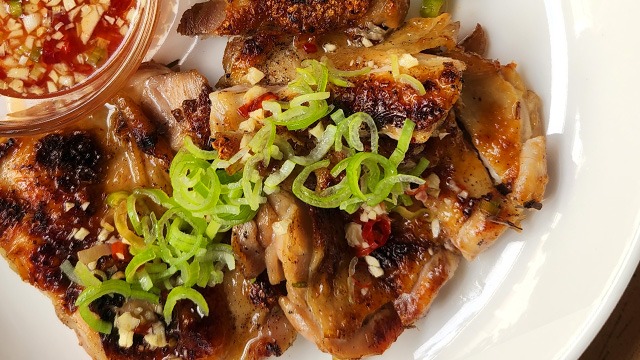 Inihaw na manok or grilled chicken is a basic recipe so that's why it's easy to tweak and make extra delicious with additional ingredients. 
If you want to go beyond the basic salt and pepper seasoning for chicken, why not try a chicken marinade using local ingredients that create Vietnamese-inspired flavors instead? What's great about this recipe is that none of these ingredients are hard-to-find exotic ingredients! Check your kitchen, and you'll find that you may have all the ingredients you need to make it but this inihaw na manok dish will taste as if it came from another region of Asia.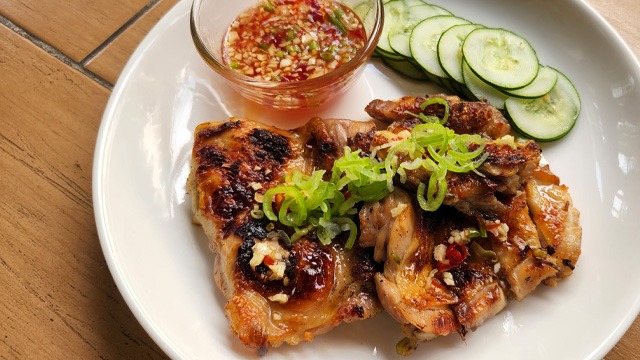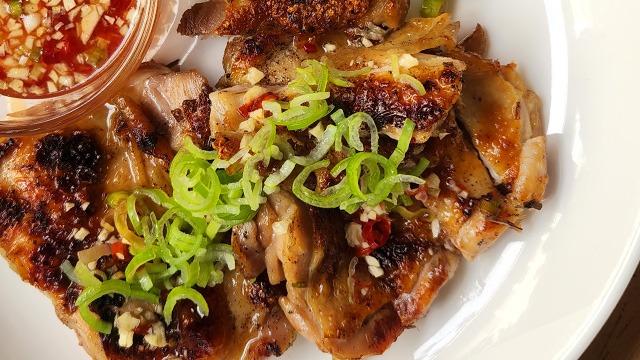 Vietnamese-Style Inihaw na Manok Recipe
This version is marinated in lemongrass and fish sauce!
Ingredients
Vietnamese-Style Inihaw na Manok Ingredients
6

pieces

chicken thigh fillets

3

tablespoons

patis (fish sauce)

3

stalks

lemongrass (tanglad)

bruised, white part finely chopped

1

clove

Garlic

finely grated

2

teaspoons

sugar

1

teaspoon

ground black pepper

3

tablespoons

patis (fish sauce)

2

tablespoons

white vinegar

3

tablespoons

sugar

2

tablespoons

lime juice

1

piece

red chili

finely chopped

2

cloves

Garlic

finely chopped

1

stalk

lemongrass (tanglad)

finely chopped

Cucumber

sliced, to serve

cilantro

or leeks, to serve
Instructions
Place the chicken in a large bowl. Add the fish sauce, lemongrass, garlic, sugar, and pepper. Mix until well combined.

Preheat a barbecue or charcoal-grill plate on High. Remove the chicken from the marinade and cook for about 5 minutes on each side or until cooked to your liking. Set aside for 5 minutes to rest.

Make the nuoc cham: whisk together the patis, vinegar, sugar, lime juice, chili, garlic, and lemongrass. Cover and set aside until ready to serve.

When ready to serve, drizzle chicken with nuoc cham. Serve chicken with cucumber and cilantro or leeks and with the rest of the sauce on the side.