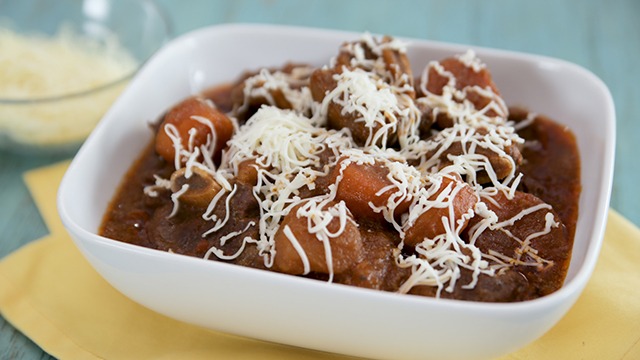 Beef Kaldereta is one Filipino beef stew that makes for a hearty meal! Traditionally cooked with liver spread, potatoes, and bell peppers, beef kaldereta takes awhile to cook because you need to tenderize the meat. If you have a pressure cooker, you may use that to cut down on cooking time.
This version doesn't use the liver spread but the sauce is extra thick and hearty because of the cheddar cheese. Feel free to add more as a topping!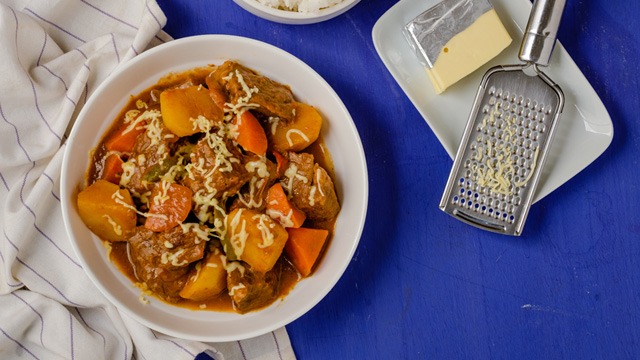 Cheesy Kaldereta Recipe
Posted in:
Recipe
You can also use chicken, which cooks faster, and have a meal within an hour. 
ALSO READ: