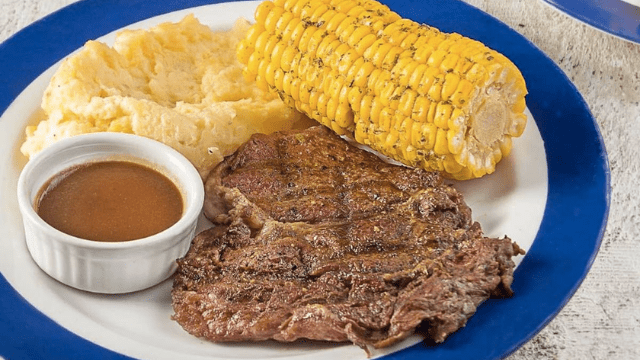 Steak is one of those dishes that people know is expensive, but if you look hard enough, you'll find that there are places that offer steak without spending more than a thousand of your hard-earned money. Racks made it possible with their new Steak Blue Plate which only costs P495 per serving.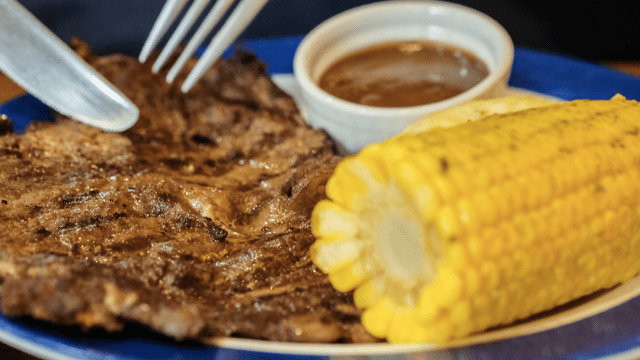 Racks' Steak Blue Plate has a grilled slab of Brazilian steak with two regular sides and a drink, all served on a white and blue plate, hence its name. For your side, you can choose from the Corn & Carrots, Coleslaw, House Mashed Potato, Gravy Fries, and Mac & Cheese. As for your drinks, you can choose between the Dalandaan Cooler and Pink Lemonade.
Racks' also has other affordable dishes included in their line of Blue Plate specials, like the Surf & Turf, Smoked Spring Chicken, Rib & Chicken Plate, Meaty Burger Steak, and Fish & Chips. All of which cost less than P400! 
[facebook url="https://www.facebook.com/RacksPHL/photos/a.380007598900/10160351525503901″]
Ready to order? Racks' Steak Blue Plate and other Blue Plate dishes are available for dine-in, takeout, and delivery transactions. For delivery, you can order via GrabFood, foodpanda, Pick.A.Roo, or the Racks website.
*****